EYFS
Pilgrimage around school
We went around school in groups on a pilgrimage. We prayed about our families, refugees, people who have lost family members and people who have no homes.
Vocations Retreat Day.
On the 5th July 2021, we had a whole school retreat day focusing on Vocations. The day consisted of 3 sessions. In the first session, the children thought about qualities and the qualities that God has given them. In the second session, the children listened to videos of people who have a variety of different jobs. In the third and final session, the children thought about their own vocation and who God is calling them to be. The children felt very inspired by the end of the day.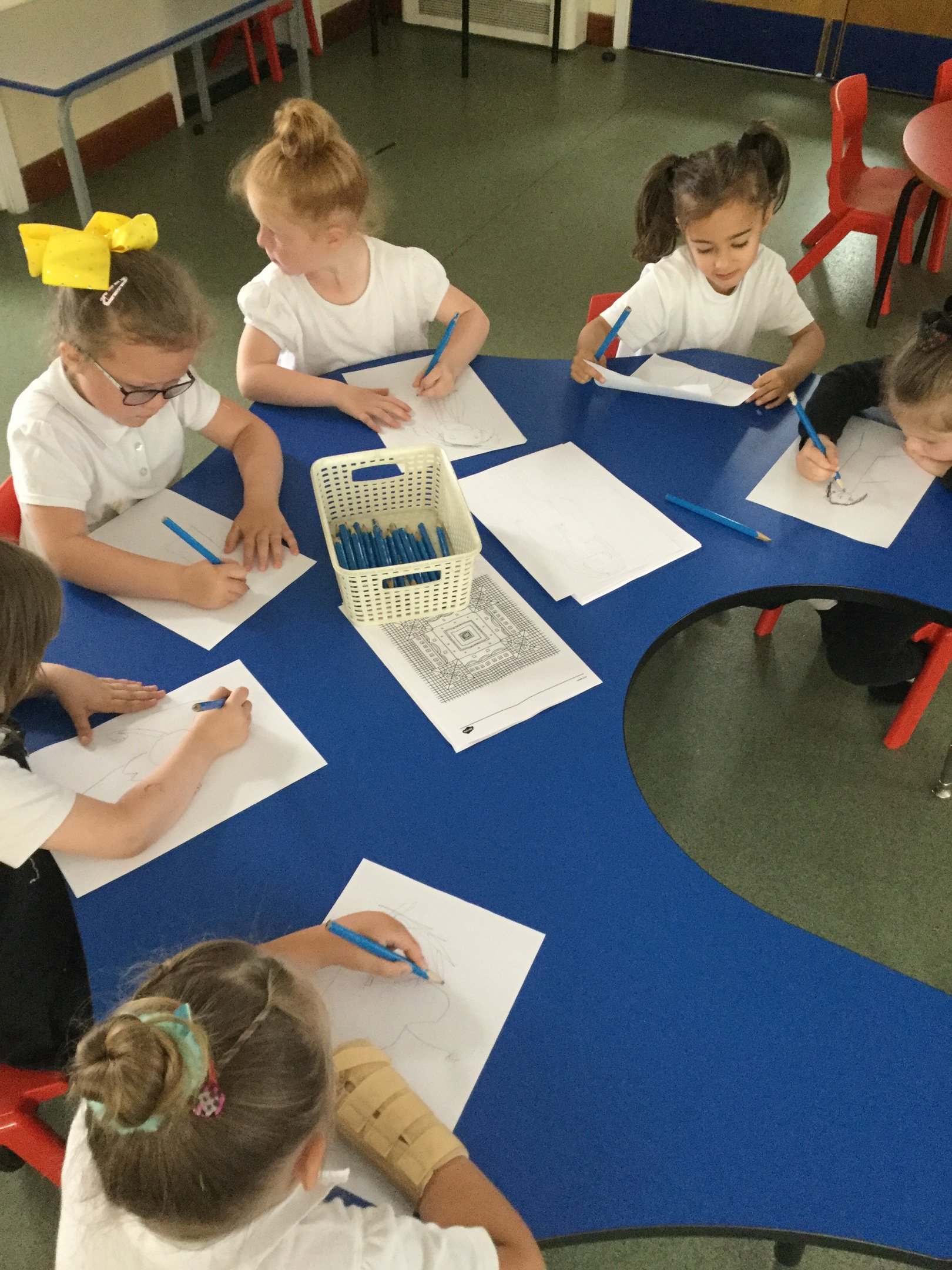 Christmas Activity Week- 14th-18th December 2020
We had a fun week before the Christmas holiday. We made Christmas toast with butter and jam. Christmas Rice Krispies Christmas pudding cakes and melting snowman biscuits. On Tuesday we had a pyjama party where we had hot chocolate, treats and had hot chocolate while watching Frozen 2. We also watched a pantomime which was very funny! On Friday we had a Christmas party, we had food, played games, danced and spoke to Santa on zoom.
Advent Retreat Day- 11th December 2020.
We had another retreat day based on the Nativity. The children learnt about the Annunciation and Mary's yes to God to have the baby Jesus. Then they heard about the journey that Mary and Joseph travelled to get to Bethlehem. To reflect the children drew a picture of Mary and Joseph. Next the children heard about the Stable where Jesus was born. Then they drew a picture of the stable, Baby Jesus and some of the animals. In the afternoon the children painted a picture of the nativity scene.

Christ the King retreat- 20th November 2020.
The children had a lovely retreat day for Christ the King. We prayed about the Christ, ourselves and then others.
For Jesus we heard about how he calmed the storm and then we drew a picture of Jesus in groups.
For ourselves we heard psalm 139, then we wrote why Jesus is our best friend.
Then we heard about Africa and Cafod and thought about how lucky we are to have water.
Forest School
We have enjoyed forest school this half term!
This half term the children have been learning about fires. Mrs Lay has been coming into school to help us. We have used the fire to make hot chocolate, hot dogs, popcorn and toasted marshmallows.