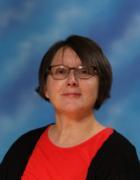 Mrs Barton Mrs Craddock
Assistant Vice Principal Teaching Assistant
.
Class Saint
Our class Saint is Maximilian Kolbe.
He is patron Saint of many things, including political prisoners, families, journalists and prisoners,
He was born in Poland on the 8th of January 1894 and died in 1941. When he died he was being held in a German concentration camp called Auschwitz, as a prisoner of war. Saint Maximilian Kolbe offered to give up his life in order to take the place of a stranger and save their life.
During the war Kolbe was able to shelter 2,000 Jews at his monastery and kept them safe from the German invaders. He continued to act as a priest and hold services, even after he was captured and taken to the concentration camp.
Jesuit Virtues
Our Gospel values for this half term are Faith-Filled and Hopeful.
Faith moves mountains
- Mark 11:22-24
Jesus said, "Have faith in God. Truly, I say to you, whoever says to this mountain, 'Be taken up and cast into the sea,' and does not doubt in his heart, but believes that what he says will come to pass, it will be done for him. Therefore I tell you, whatever you ask in prayer, believe that you have received it, and it will be yours.
RE
During this half term we will be focusing on Baptism and Confirmation, Celebrations of the Holy Spirit.
In this unit the children will learn about the celebration of the Sacraments of Baptism and Confirmation. They will explore the signs and symbols of both these Sacraments and will hear about the gift of the Holy Spirit being given in the celebration of these Sacraments.
English
This half term, Year 6 will be studying the award-winning book 'A Monster Calls', by Patrick Ness.
A Monster Calls is a fantasy novel written for young adults, based on an original idea by Siobhan Dowd. It is set in present-day England and features a boy who struggles to cope with the consequences of his mother's illness. He is repeatedly visited in the middle of the night by a monster who tells stories, which help him to cope.
Maths
During this half term Year 6 will be focusing on measurement, ratio, perimeter and area.
In Maths we will be covering the following objectives.
Measurement
Metric measures

Convert metric measures

Calculate with metric measures

Miles and kilometres

Imperial

Measures
Perimeter and Area
Shapes - same area

Area and perimeter

Area of a triangle

Area of parallelogram

Volume - counting cubes

Volume of a cuboid
Ratio
Using ratio language

Ratio and fractions

Introducing the ratio symbol

Calculating ratio

Using scale factors

Calculating scale factors

Ratio and proportion problems
Latin
Rather than a modern foreign language we are now learning Latin as it is a base for many of our words. We are looking at the history of the language and comparing its routes with our own language and grammar within it. It is fun to learn and is a little bit different!
Confirmation
Throughout year 6 the children will be preparing for the sacrament of confirmation.
Class Notices
Children must remember to bring in water bottles everyday

Children are expected to read their accelerated reader books at home everyday

Homework will be set weekly on SATs Companion

Children can access SATs Companion and Times Table Rockstars from home - please use these resources

PE kit will need to be in school at all times