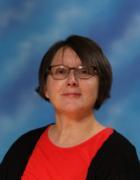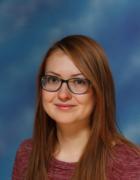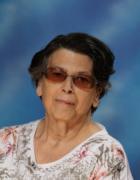 Mrs Barton Mrs McConvery Mrs Gagin
Assistant Vice Principal Teaching Assistant Teaching Assistant
.
Class Saint
Our class Saint is Maximilian Kolbe.
He is patron Saint of many things, including political prisoners, families, journalists and prisoners,
He was born in Poland on the 8th of January 1894 and died in 1941. When he died he was being held in a German concentration camp called Auschwitz, as a prisoner of war. Saint Maximilian Kolbe offered to give up his life in order to take the place of a stranger and save their life.
During the war Kolbe was able to shelter 2,000 Jews at his monastery and kept them safe from the German invaders. He continued to act as a priest and hold services, even after he was captured and taken to the concentration camp.
Jesuit Virtues
"I give you a new commandment: that you love one another. Just as I have loved you, you also should love one another.
By this everyone will know that you are my disciples."
- Jesus in John's Gospel 13:34-35
Our Gospel values for this half term are Compassionate and Loving.
We are growing to be compassionate towards others, near and far,
especially the less fortunate; and loving by our just actions and forgiving words.
As a school we are compassionate and loving in the way pupils are treated, especially when a pupil is in trouble; and by opening pupils' eyes to those who suffer poverty, injustice or violence.
RE
Christmas
In this unit of work the children will explore the story of the birth of Christ from the Gospel of St Matthew and the Gospel of St Luke. They will also learn about some images of Christ that are found in the Prologue to the Gospel of St John.
Baptism and Confirmation, Celebrations of the Holy Spirit
In this unit the children will learn about the celebration of the Sacraments of Baptism and Confirmation. They will explore the signs and symbols of both these Sacraments and will hear about the gift of the Holy Spirit being given in the celebration of these Sacraments.
English
This half term, Year 6 will be studying the award-winning picture book 'Way Home', by Libby Hathorn.
This book is a startling evocation of life for a young homeless boy on the city streets, showing the people and situations he encounters during one evening, when he adopts a cat.
Maths
During this half term Year 6 will be focusing on decimals, percentages and algebra.
Decimals
Identify the value of each digit in numbers given to 3 decimal places and multiply numbers by 10, 100 and 1,000 giving answers up to 3 decimal places.

Multiply 1 digit numbers with up to 2 decimal places by whole numbers.

Use written division methods in cases where the answer has up to 2 decimal places.

Solve problems which require answers to be rounded to specified degrees of accuracy.
Percentages
Solve problems involving the calculation of percentages [for example, of measures and such as 15% of 360] and the use of percentages for comparison.

Recall and use equivalences between simple fractions, decimals and percentages including in different contexts.
Algebra
Use simple formulae.

Generate and describe linear number sequences.

Express missing number problems algebraically.

Find pairs of numbers that satisfy an equation with two unknowns.

Enumerate possibilities of combinations of two variables.
Latin
Rather than a modern foreign language we are now learning Latin as it is a base for many of our words. We are looking at the history of the language and comparing its routes with our own language and grammar within it. It is fun to learn and is a little bit different!
Confirmation
Throughout year 6 the children will be preparing for the sacrament of confirmation.
Class Notices
Children must remember to bring in water bottles everyday

Children are expected to read their accelerated reader books at home everyday

Homework will be set weekly on SATs Companion

Children can access SATs Companion and Times Table Rockstars from home - please use these resources

PE kit will need to be in school at all times