Miss Barton (Class Teacher) and Mrs Craddock (LSA)
Our Class Saint is Maximilian Kolbe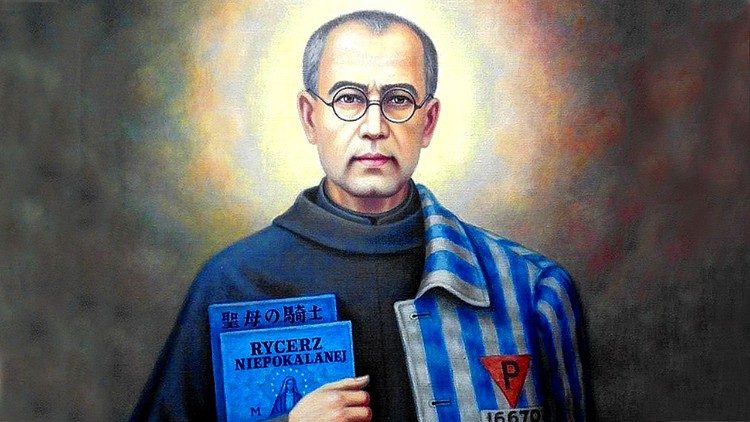 Maximilian Kolbe was born in Poland in 1894, who had a devotion to Our Lady. He became Franciscan priest and during WW11, he was arrested by the Nazis and sent to a concentration camp. Maximilian died in Auschwitz because he wanted to save another prisoner.
How can we be like Saint Maximilian?
Our virtues for this half term are Grateful and Generous
In Year Six, we are focusing on being Grateful and Generous. We are learning to be Grateful for the gifts and talents God has given us. Not only are we thankful for our own gifts, but we are Grateful for the gifts of other people and for the blessings we receive each day. With the gifts that God has given us, we are being Generous by offering help and support to others now and in the future.
RE - Autumn 1
The Story of the People of God
We are currently learning that the Bible is a library of books that can be placed into different categories. We will identify some styles of literature found in the Bible. There are many significant stories from the Old Testament, where we will discuss the relationship these people had with God. We will also reflect on the Commandments.
Followers of Christ
We will know that Jesus called many people to follow him and we will identify reasons why these people responded to his call. Following Christ sometimes demands sacrifices, so we will identify some vocations that exist in the life of the Church.
Homework
Reading
Please ensure that your child reads for at least 10 minutes each evening and sign their diary.
Spellings
Children will be given new spellings each Friday, please test your child on these each day.
Times tables
As well as TT Rockstars, the children will be given a specific times table to learn each week. Please test your child on this.
Class Notices
Please remember to bring a water bottle to school.

Remember to read and complete your TT Rockstars each evening for at least 10 minutes.

Don't forget to bring your reading book, diary and knowledge organiser to school each day.

PE is on a Friday so remember to wear your PE kit to school.