A happy new year to you and your families year 6. I hope you had a wonderful holiday and are ready for a busy 2022!
Our virtues for this half term are Curious & Active

Curious: Exploring God's creation and asking questions to find out more. Everything around us was created by God. Being curious about these things – from tiny insects to enormous planets, from the languages of the Earth to the patterns made by numbers – brings us closer to God.

Active: Working to make things better where we can. Making the right choices to how to act. As we use our curiosity to explore, we find things that could be better: a friend is unhappy; a neighbour is lonely; there is litter in the playground; the whiteboard needs wiping. Some of these problems we can fix. By being active we take responsibility for these tasks and look after God's creation.
Please share this Prayer with your child
Help me Jesus
Know your ways
Through the night
Through the days
Give me love
To show a friend
You're always there
You never end
Amen
The Good Samaritan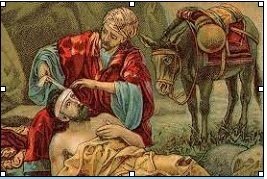 The parable of the Good Samaritan is an example of being curious and active. We can follow the example of the Good Samaritan.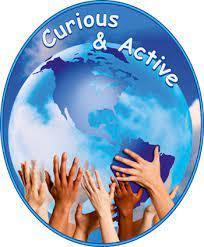 RE
Baptism and Confirmation
In this unit the children will learn about the celebration of the Sacraments of Baptism and Confirmation. They will explore the signs and symbols of both these Sacraments and will hear about the gift of the Holy Spirit being given in the celebration of these Sacraments.
English
Way Home by Libby Hathorn and Gregory Rogers.
Shane is a boy who lives alone on the streets. We don't realise this until the end of the book, when he takes the cat he has found back home with him to a shelter filled with his possessions, to be his friend. Shane's fast paced story is told to the cat. The illustrations in this picture book are very evocative, full of symbols and meanings that add to what we learn about Shane and his life.
Maths
Our topics for this half term are:
Geometry and Position
Geometry and Position
The first quadrant

Four quadrants

Translations

Reflection
Decimals
Decimals up to 2 decimal places
Understanding thousandths
Decimals up to 3 decimal places
Multiplying by 10,100 and 1000
Dividing by 10,100 and 1000
Multiplying decimals
Dividing decimals
Decimals as fraction
Fractions as decimals
TT Rockstars
Remember to practise your TT Rockstars each evening for at least 10 minutes.
Science
Living Things and their habitats
During this topic, we will learn about classification of living things, including micro – organisms. We will extend our understanding of classification by looking at the standard system of classification which was developed by Cael Linnaeus which will involve choosing an animal and researching its classification. Our science investigations will be based on micro-organisms and the growth of mould on bread.
History
The rise of Hitler and WW11
During this fascinating topic, Year 6 will learn how WW11 started and the countries involved. We will look at the effect it had on Britain and the significance of the Blitz and how thousands of children were evacuated. The children will also learn about rationing and propaganda during this time.
Geography
Spatial Sense
The children will learn about lines of longitude and latitude and how these divide the world into sections. There will be an understanding that lines of longitude and latitude tell us about the climate regions; the further from the equator, the colder the climate.
We will also focus on times zones and that the world is divided into 24 time zones. The children will be given the opportunity to complete some map work and they will research data about people, places and the environment. We will also look at wealth distribution around the world an compare this to food consumption.
Art
Victorian Art and Architecture
The Houses of Parliament are an important example of Victorian Architecture and were designed by the Victorian architect, Charles Barry. The design shows gothic and classical influences and is characterised by stained glass windows, ribbed vaulted ceilings and painted arches. We will locate and sketch Victorian Architecture in our local environment and in London, specifically, the Parthenon and Westminster Abbey.
We will then move onto the Pre- Raphaelites and understand what they stood for. The focus will be on the painting of The Annunciation by Rosetti and his realistic depiction of the angel Gabriel and Mary.
Music
Reggae
Our music topic for this half term is Reggae and we will study the history of this music genre. We will listen to and compare reggae music with other musical genres. The children will learn about Bob Marley and understand what offbeat and syncopation is. We will explore syncopated rhythms and patterns.
Computing
During this topic, year 6 will learn what the internet and World Wide Web are. They will also research binary code and know that information is broken into pieces called packets, which travel across networks. These packets take different routes in order to reach their destination quickly and efficiently.
Latin
We will be learning about a new group of nouns and their singular subject endings also, third group nouns and their plurals. There will also be a focus on Roman Numerals.
PRE – Personal Relationship Education
Lesson 1: Jigsaw – Celebrating Difference – Lesson 1 – Am I normal?
Lesson 2: Gifts and Talents
Lesson 3: Girls' Bodies
Lesson 4: Boys' Bodies
Lesson 5: Spots and Sleep
PE: Dance
Our topic for this half term is dance and the children will:
Work collaboratively to include more complex compositional ideas
Develop motifs and incorporate into self composed dances as individuals, pairs & groups
Talk about different styles of dance with understanding, using appropriate language & terminology
Homework Club, Friday from 3.30pm - 4.30pm
Mrs Barton holds a homework club for years 5 and 6 each Friday after school, please encourage your child to attend if they require help with their homework.
Homework
English Homework
For homework, the children will complete a research project related to out British values. Last half the children researched some wonderful facts about:
Saint Maximilian Kolbe our class Saint
The Amazon Rainforest and Deforestation
Black History Month
COP26
The children have two weeks to complete their project and then they will be presented to the class.
Maths Homework
The children will be given maths homework related to what we are learning in class that week. The homework will be given out on a Monday and returned on Wednesday
Class Notices
Please remember to bring a water bottle to school.

Remember to read and complete your TT Rockstars each evening for at least 10 minutes.

Don't forget to bring your reading book, diary and knowledge organiser to school each day.

PE is on a Friday so remember to wear your PE kit to school.