This code can be used for all lessons.
Join Zoom Meeting
Click here for Zoom
Meeting ID: 898 8829 2553
Passcode: Year6
Good morning Year 6, it would be great if you could join in as many lessons as possible. I'll be teaching English from 9.30 - 10.30 and then Maths from 11-12pm. In the afternoon, we'll be looking at ideas for our Leavers' assembly and transition. Just go to the 'Work from Home' section where the work has been set.
There will be no work on Friday as this is a teacher day.
I know it's difficult but just keep trying.
Take care, Mrs Barton
This code can be used for all lessons.
Join Zoom Meeting
Click here for Zoom
Meeting ID: 898 8829 2553
Passcode: Year6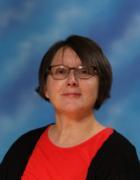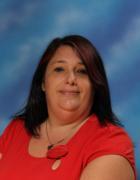 Mrs Barton Mrs Craddock
Assistant Vice Principal Teaching Assistant
Immaculate Conception School Beirut , Lebanon
This half term Year 6, along with St Paul's Secondary School Birmingham and Saint Vincent De Paul Primary Liverpool, will establish links with Immaculate Conception School, Beirut, Lebanon. This is a fantastic opportunity to learn about the lives of children living in Beirut and to share experiences.
On Friday 7th of May, we will meet up with the schools over zoom to share these experiences and learn about their lives in Beirut. I am sure the children will gain so much from this opportunity and learn more about Lebanon and the middle east.
.
Our virtues for this half term are Compassionate and Loving
We are compassionate when we feel sympathy and concern for other people who are in difficulty, whether they are near to us or far away. We are loving when we show our sympathy and concern for other people by our actions and by our words.
Class Saint
Our class Saint is Maximilian Kolbe.
He is patron Saint of many things, including political prisoners, families, journalists and prisoners,
He was born in Poland on the 8th of January 1894 and died in 1941. When he died he was being held in a German concentration camp called Auschwitz, as a prisoner of war. Saint Maximilian Kolbe offered to give up his life in order to take the place of a stranger and save their life.
During the war Kolbe was able to shelter 2,000 Jews at his monastery and kept them safe from the German invaders. He continued to act as a priest and hold services, even after he was captured and taken to the concentration camp.
Religious Education
Easter
In this unit the children study the story of Easter from the perspective of Thomas. The work contained in this unit will require them to think about reasons why Thomas did not believe in the Resurrection of Christ at first and why people today believe that Jesus is risen from the dead. Children will also learn about Easter and the promise of eternal life. They will be introduced to some associations with Baptism
and the celebration of a Christian funeral.
Baptism and Confirmation
In this unit the children will learn about the celebration of the Sacraments of Baptism and Confirmation. They will explore the signs and symbols of both these Sacraments and will hear about the gift of the Holy Spirit being given in the celebration of these Sacraments.
English : Poetry Fortnight 19th - 30th April
Rebound by Kwame Alexander
'Why can't/my mother/understand/that the shoes/are not just/for my feet/but my heart,/too?'.
The rhythm and energy of the poetry often reflects the fast-paced play in basketball which is central to the
novel although Kwame Alexander uses a variety of poetic forms to vary the pace of the narrative and
express emotion. These include nonets, concrete poetry, dialogues, lists and rhyming couplets.
The Silver Donkey by Sonya Hartnett
Two French girls find a soldier in the woods during the First World War. He has left the army and needs to return home to see his sick brother as well as escape the horrors he has seen and which have affected his eyesight. How they build a relationship with him, in the course of which he tells them stories inspired by the silver donkey he carries, is a moving tale, with ink illustrations which subtly evoke the changes of mood in the text.
Beautifully written, it has relatively short chapters and soft, atmospheric illustrations that help it to be accessible to all readers. The pictures show settings that reflect the happenings of war and of civilian life, with paintings of objects in use at the time, and maps of the coastline.
Aims of this teaching sequence:
 To explore key themes raised within a text.
 To explore complex characterisation.
 To develop an understanding of moral issues raised within a text.
 To respond to the issues and themes in the novel through talk, writing and drama.
 To make links to and extend learning in History.
 To explore and analyse the language and structure of the novel

Maths : Summer 1
Measurement: Converting Units
Metric measures
Convert metric measures
Calculate with metric measures
Miles and kilometres
Imperial measures
Perimeter, Area and Volume
Shapes – same area
Area and perimeter
Area of a triangle (1)
Area of a triangle (2)
Area of a triangle (3)
Area of parallelogram
What is volume?
Volume – counting cubes
Volume of a cuboid
Ratio
Using ratio language
Ratio and fractions
Introducing the ratio symbol
Calculating ratio
Using scale factors
Calculating scale factors
Ratio and proportion problems
Science – Living Things and Habitats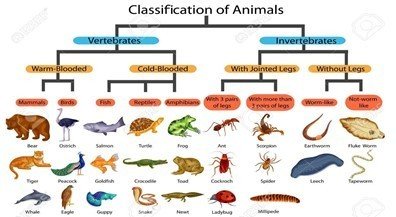 During this topic, we will learn about classification of living things, including micro – organisms. We will extend our understanding of classification by looking at the standard system of classification which was developed by Cael Linnaeus which will involve choosing an animal and researching its classification. Our science investigations will be based on micro-organisms and the growth of mould on bread.
History - The Civil Rights Movement
Lesson 1: Building on the first part of Civil Rights movement we are now going to explore the life, the works and Importance of Martin Luther king to the American Civil Rights Movement. This first lesson will Place Martin Luther King in time and place his achievements into chronological order.
Lesson 2: To explore what caused the significant March to Washington. There was an awful lot of unrest in America. African-Americans themselves were starting to disagree on how things could be improved; on what action would be needed to be taken. There were those of MLK's school of thought who believed peaceful protests were the way to prevail. Whilst on other hand there were many becoming tired of the inaction and ineffectiveness of this perceived approach and wanted justice. Led by Malcolm X they believed in defending themselves against white aggression "by any means necessary".
Lesson3: In our learning journey to date we have explore some key people and events that contributed to the Civil Rights Movement. Today we chronicle and discuss the significance of said events. Whilst at the same time start a conversation is everything perfect/better is there more that needs to be done? What needs to be done?
Lesson 4: A well-organized, non-violent civil rights' movement had been waging war on racial discrimination in the United States for decades. However, despite important legal victories and a growing national sentiment against white supremacy, there was limited progress toward true racial equality; one example was the right to vote. The right to vote was first guaranteed to black Americans (or at least black males) in 1870 with the passage of the 15th Amendment; but for nearly 100 years after, and for decades after suffrage, that right was syst obstructed in many places across the nation.
Lesson 5: To describe the assassination of the Civil Rights Movement leader, Martin Luther King with accurate detail by gaining information from primary sources. Explore how tensions were really starting to increase in America. A trend for people to "eliminate" political threats.
Geography – Beirut, Lebanon
As we have established links with Immaculate Conception School, our Geography topic will focus on Lebanon and countries which border it. The children will learn about the climate and culture of Lebanon and the various tourist attractions. There will also be a focus on the explosion which happened in Beirut on 4th August 2020 and how this has impacted the children at Immaculate Conception School.
Art : William Morris
William Morris was a Victorian designer and was friends with artists associated with the Pre-Raphaelite brotherhood. His designs include designs for wallpaper, textiles, embroidery, stained-glass windows and books. His designs often showed observation of nature, in a stylized form. Morris was a key figure in the Arts and Crafts movement. The Art and Crafts movement placed value on traditional craftsmanship and he created his own company to produce his designs and sold his work from a shop in Oxford Street, London.
Year 6 lessons
Introduction to William Morris and his work
2. Morris' wallpaper – block printing
3. Morris' houses and companies
4. Morris and the Art and Crafts movement
5. Morris' writing the and printing press
Music
Elements of Music
Lesson 1 : To know the names of the lines and spaces on a musical stave and where to position the treble clef.
Lesson 2: To know the names of the lines and spaces on a musical stave including D and Middle C.
Lesson 3: To know the difference between the beat and the rhythm.
Lesson 4: To know that a quaver is a musical note that lasts half the time of a crotchet.
PE Invasion Games – Football and Rounders

This 'Invasion Games' unit recaps on the fundamental skills needed to play a range of invasion games, such as dribbling with the ball, passing and keeping possession. It also covers attacking skills, such as shooting and changing direction with the ball in football using the drag back and stop turn. Defending skills such as shadowing and tackling are also covered. The unit culminates in the children inventing, playing and evaluating their own invasion games to include elements such as invading/attacking, protecting/defending and a scoring system. There are numerous opportunities for leading others within the lessons through warm-ups, cool-downs and other activities. Children will have the opportunity to take part in individual, paired and small group activities as well as to play a range of team games to enable them to practise and improve their skills.
Latin
In Latin this half term we will:
1. Understand how to decode Roman numerals, including year dates
2. Understand how Latin nouns show possession (of, 's, s')
3. Translate possessive nouns in Latin sentences
Class Notices
Please remember to bring a water bottle to school.

Remember to read each evening for at least 10 minutes.

Don't forget to bring your reading book, diary and knowledge organiser to school each day.

PE is on a Friday so remember to wear your PE kit to school.