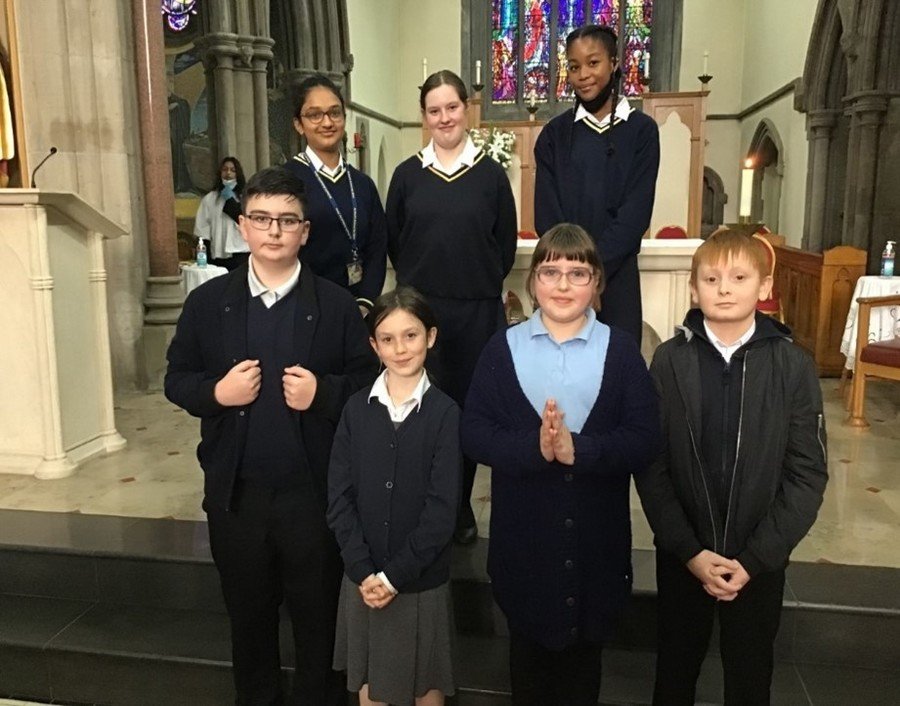 St Paul's Primary and St Paul's School for Girls
Annual Intercultural Mass at St Osburg's Church Coventry
On Saturday 18th of October, Mrs Damms, Mrs Barton and four year 6 pupils attended the annual Multicultural Mass at St Osburg's, Coventry. We were delighted to share this celebration with pupils and teachers from St Paul's School for Girls in Edgbaston.
It was a wonderful celebration which included dancing, singing and drama and we listened to readings in different languages. The homily was led by Cannon David Evans who spoke about how wonderful it is to have such a diverse and interesting community.
Mrs Damms and Dr Casserly – Head Teacher at St Paul's Girl's School – spoke about our links with Immaculate Conception school in Beirut and how we are ' Brothers and Sisters in Christ.'
St Paul's Refugee Pilgrimage - July 2021
Pope Francis has asked us to go on a special journey and to think about all the refugees in the World today. He asked us to ' walk alongside ' the refugees who are forced to make very dangerous journeys to find safety and a better life. We chose special areas in school where we could stop and reflect on the life of a refugee and the problems they face.
Station One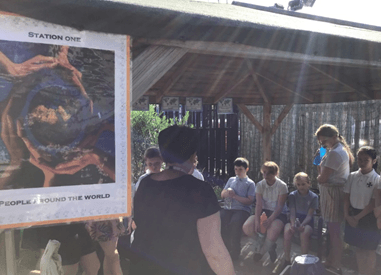 Here we stopped to think about where refugees are coming from, and we learned that people are leaving these places because of war and fighting.
Station Two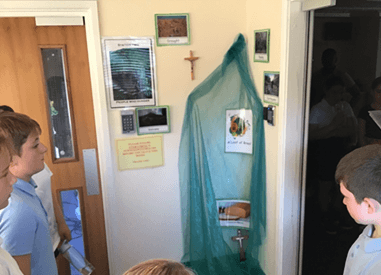 At this station, we learned that one in nine people will go hungry, and this is one of the reasons people leave their homes. They move away to find a better way of life, yet some people question their right to seek better lives for their families.
Station Three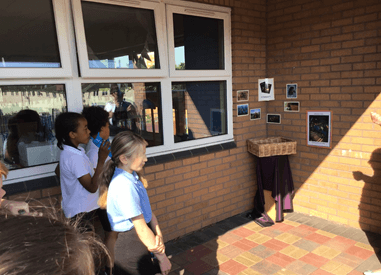 One of the major causes for people leaving their homes is persecution due to religious beliefs, viewpoints or ethnicity. When people leave their homes, they no longer have their nationality or identity yet in God's eyes, we all share the one true identity – as his children.
Station Four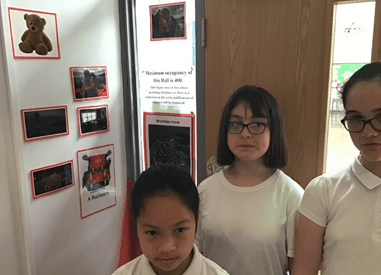 The children imagined that they had to flee their home because of fighting. They could only pack a few belongings into a small rucksack, and they didn't know if you would ever return home.
Station Five
As the refugees travel to other countries, some family members are left behind. This might be because they are too weak or there is not enough money to pay for the passage ; some get lost or even die on the way.
Station Six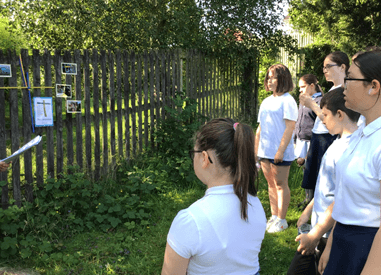 At Station Six, we heard the devastating story of when, in 2013, a boat carrying 500 refugees from Eritrea and Somalia, sank off the island of Lampedusa. Only 151 people survived.
A local carpenter on the island met some of the survivors he then collected some of the wreckage of the boat. He made crosses from the wreckage for the survivors as a symbol of hope for the future.
At St Paul's, we understand the difficulties which refugees face every day. We pray for them and know that we are all brothers and sisters in Christ.
Year 6 Leavers' Mass
On Thursday 15th July, Year 6 celebrated their Leavers'Mass at St Paul's Church. Father Barry spoke about growing up and the importance of choosing the right friends. He also spoke about trying our very best and using all the talents God has given us.
Father Barry presented us with a Good News Bible and bookmark and he asked us to leave the bible open at a different page each day.
Ciaragh read the beautiful poem, 'Footprints in the sand' as our Communion Reflection.This poem tells us that Jesus is with us every step of the way, through the good and bad times.
Vocations Retreat Day

On the 5th July 2021, we had a whole school retreat day focusing on Vocations. The day consisted of 3 sessions. In the first session, the children thought about qualities and the qualities that God has given them. In the second session, the children listened to videos of people who have a variety of different jobs. In the third and final session, the children thought about their own vocation and who God is calling them to be. The children felt very inspired by the end of the day.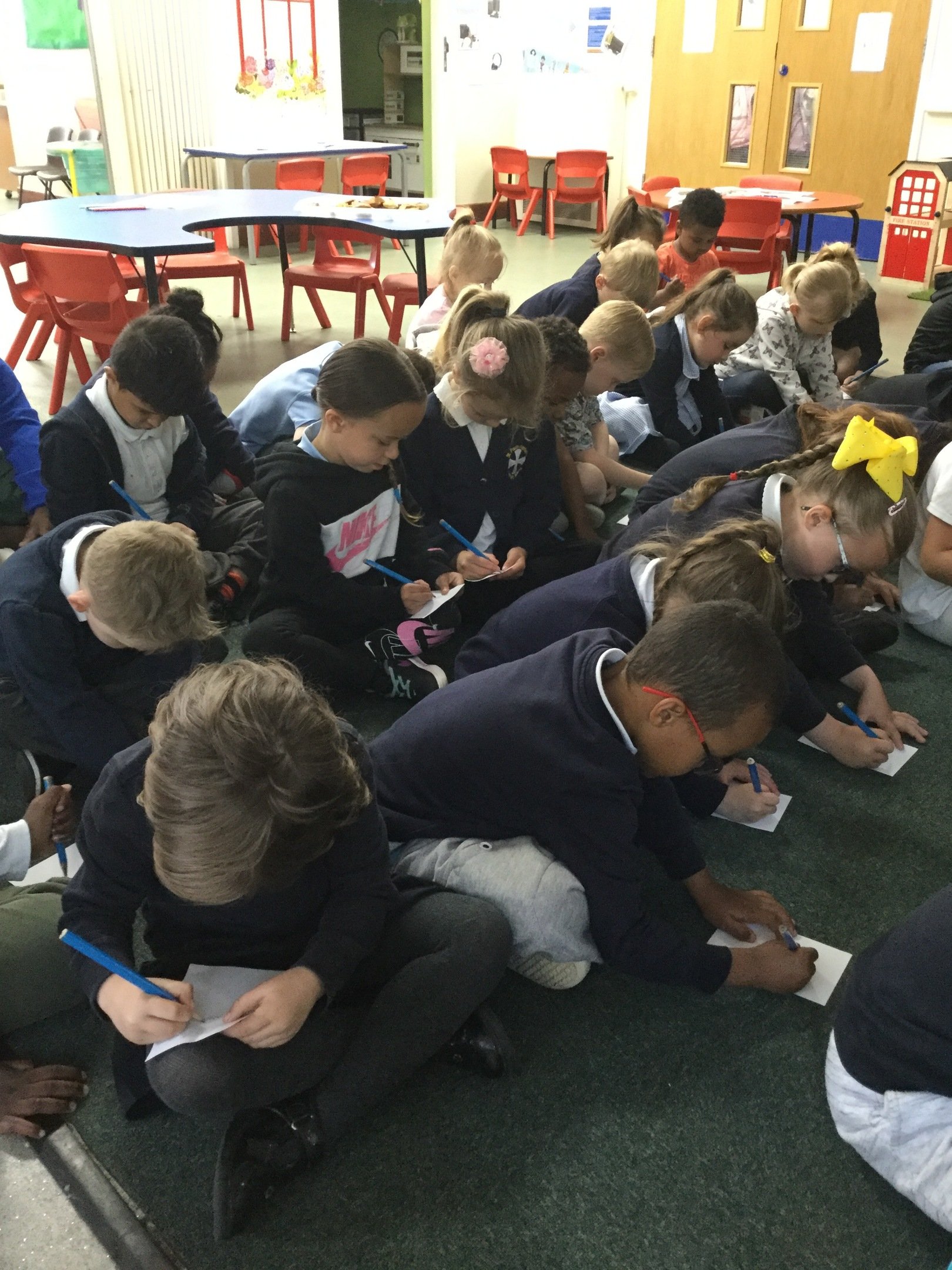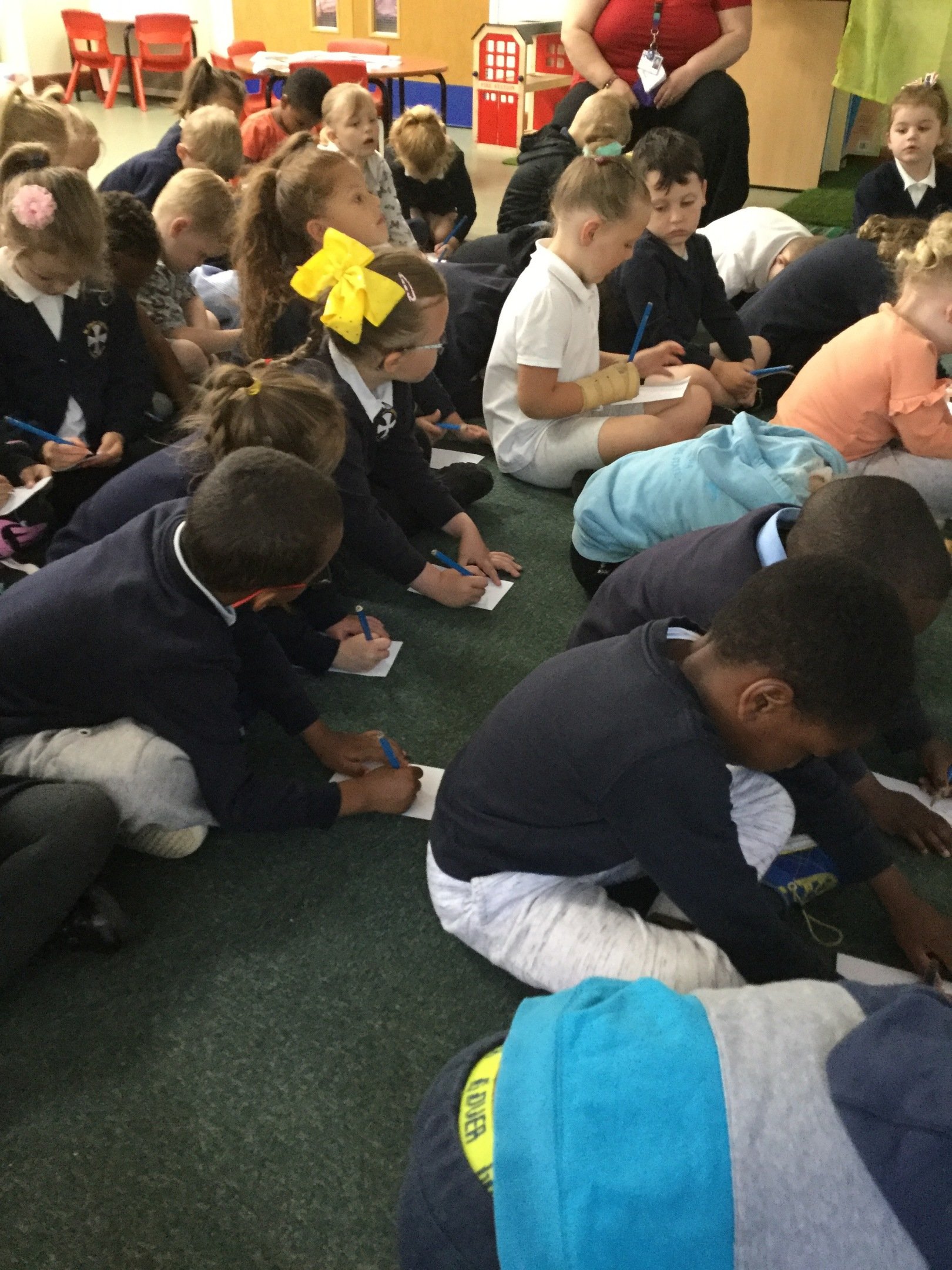 Confirmation
On Thursday the 1st of July, we celebrated the sacrament of Confirmation at St Paul's church. It was a wonderful evening when Father Barry reminded the children of the gifts of the Holy Spirit and how these will guide them as they move on to secondary school. The children where fully prepared for the sacrament and chose Saints who demonstrated these gifts.
Well done Year 6!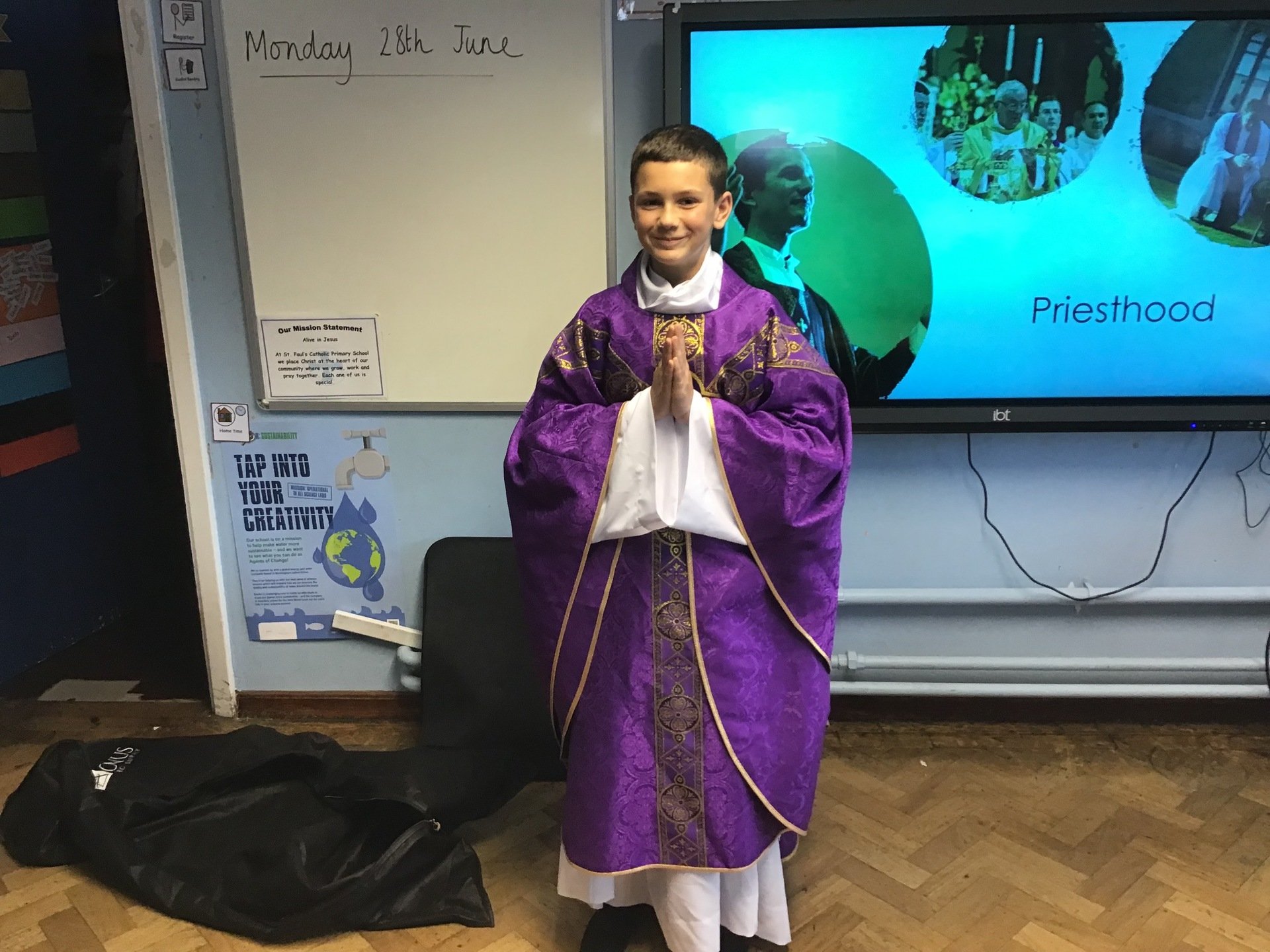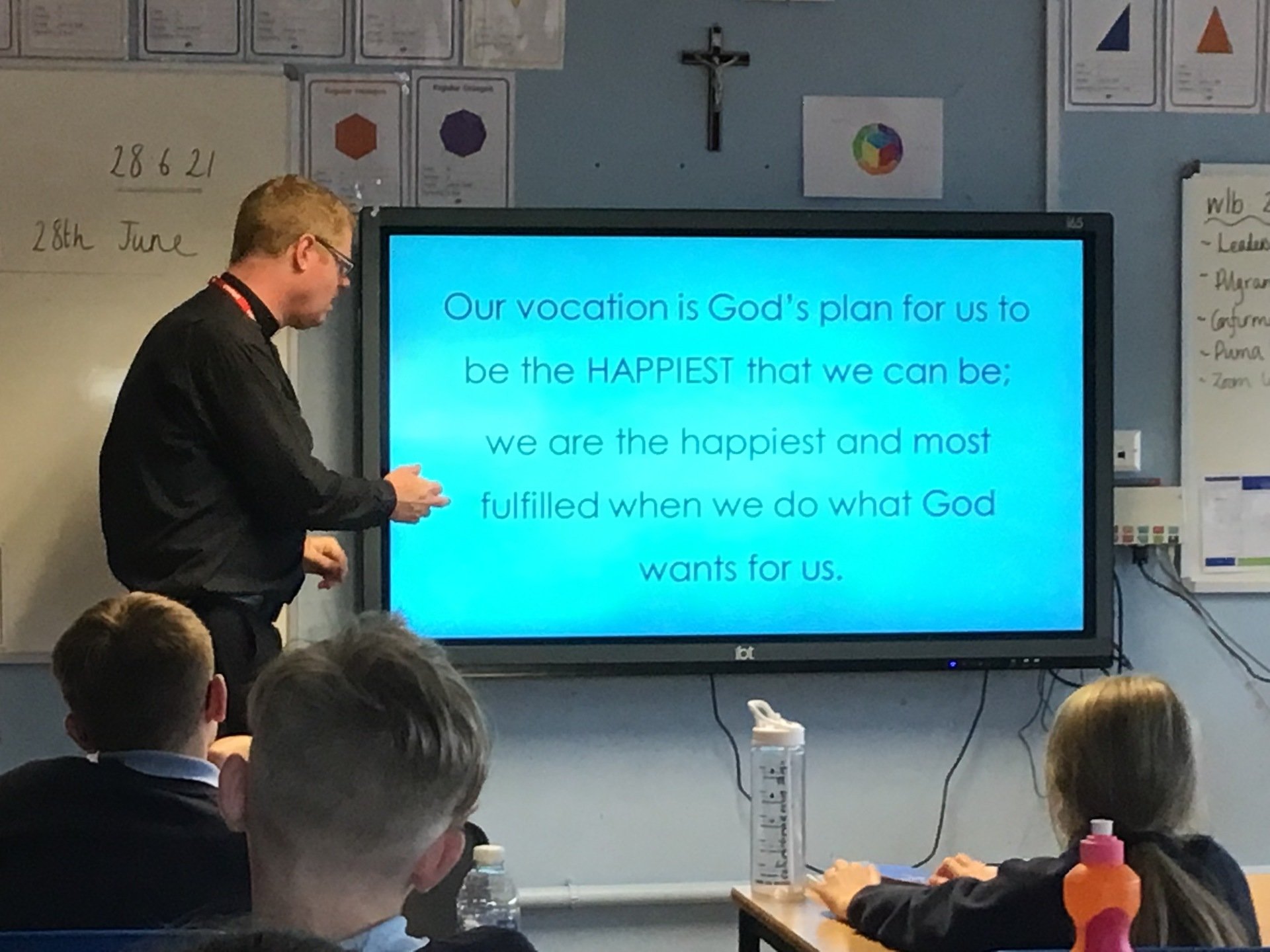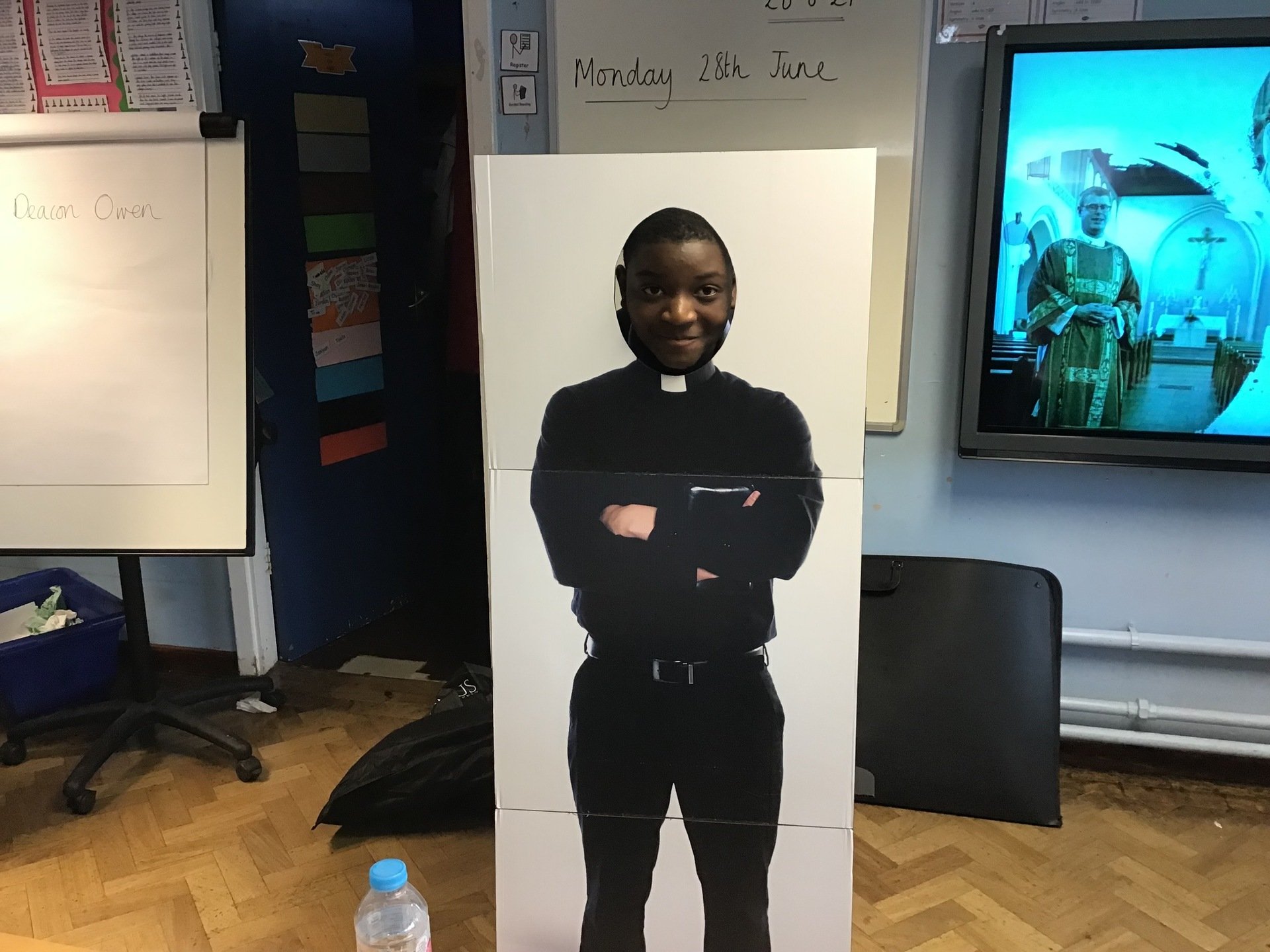 On Monday 28th of June Deacon Owen, from the Diocesan Vocations Office visited Year 6 to discuss vocations to the religious life. He began with this quote from St Catherine of Sienna.
' If you are what you should be, you will set the world on fire'. This means that each and everyone of us is amazing, unique and special. A vocation is who we are; it is God's plan for us to be the happiest we can be.
The children also learned about Nuns, Deacons and Priests and how the religious life is bringing Jesus to us today. Deacon Owen asked the question, ' Do you think Jesus calls you?' Year 6 replied by saying,
'Jesus calls each and everyone one of us to be loving, caring and compassionate to all we meet'.
Immaculate Conception School Beirut, Lebanon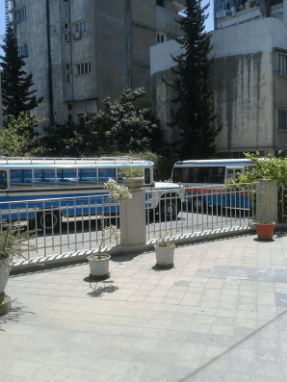 During the summer term Year 6,along with St Paul's Secondary School Birmingham and Saint Vincent De Paul Primary Liverpool, established links with Immaculate Conception School Beirut, Lebanon. This was a fantastic opportunity to learn about the lives of children living in Beirut and to share experiences.
In preparation for this, Year 6 learned about Lebanon in Geography. We focussed on the countries which border Lebanon, the climate, culture and sadly, the explosion which happened in Beirut on the 4th of August 2020. We learned how devastating this explosion was and the impact it had on the pupils and staff of Immaculate Conception School.
On Friday 7th of May, we met up with the schools over zoom to share our experiences and learn about their life in Beirut. We also shared some information about our lives in Birmingham.
The children of Year 6 have thoroughly enjoyed learning about the Immaculate Conception School and realised that, even though we live so far away, we are all brothers and sisters in Christ.
Here are some quotes from our Year 6 children about the experience.
Esther
I have learnt that the children in Beirut had difficulty in adjusting to the new way of learning after the explosion, it was very hard for them, not only was their school destroyed they had lost many of their loved ones.
I think the Zoom meeting was an amazing idea to share our support and love, to understand how people felt about what had occurred.
Jamin
I learnt that the children in Beirut are struggling due to an explosion, however they have a smile on their faces everyday as they continue to do their Zoom lessons. I learnt they celebrate lots of days.
I was surprised that they are very similar to our school and do lots of amazing things. I enjoyed learning about the school over Zoom.
Olivia
I learnt about the children in Beirut, they have only recently had an explosion that was caused by dangerous chemicals that were stored incorrectly. The explosion injured many and even left people homeless.
During the Zoom meeting, I felt excited to be learning about the other schools and what The Immaculate Conception did after the explosion. It was also very interesting as I got to learn new things and what other schools do.
Rotan
I liked the Zoom meeting because they each had a chance to speak about their school.
Lizzie
I learnt that the children in Beirut speak Arabic and they also eat Lebanese food. They did not have enough electricity in school due to the explosion.
I felt nervous because I have never met people who speak Arabic but I learnt a lot about their country.
Max
I have learnt that the children in Beirut are brave because of the massive explosion that happened on the 4th August 2020.
On the Zoom meeting with other schools, I was surprised, because I thought that I had already learned enough about the school but I learnt more.
Leah
I felt happy and amazed because I was happy to see other schools and I was amazed about what has happened in Beirut.
Oliver
I felt excited about the Zoom meeting because we got to know a lot about each of the schools. It was very nice to see Sister Marlene on the meeting as well. We also got to show our school to the other schools which I felt proud about.
Heaven
I learnt that the children in Beirut have school that has a primary and secondary so their school is huge. They also celebrate holidays like Lebanese Freedom Day.
I felt excited about learning about a new place that I didn't know much about. I was also excited because I was meeting someone who saw the explosion in real life.
Sian
On the Zoom meeting, I felt like I wanted to know more about Lebanon and what the children are doing to help.
Ciaragh
I felt that the Zoom meeting with the other schools were fun. I learnt a lot about the other schools and I would totally do it again. It was nice and I liked speaking to the schools that were further away.
Jordan
I was excited, as we got to see and hear about the children in Beirut and in different schools.
Brooke
I felt excited that I could finally meet them and see and listen to what it is like at their school; at the same time, I was nervous that they wouldn't like our school or our presentation. Apart from that I really enjoyed the time we spent together. I hope the Year 5s will be able to do this too.
We even had a Lebanese food tasting afternoon.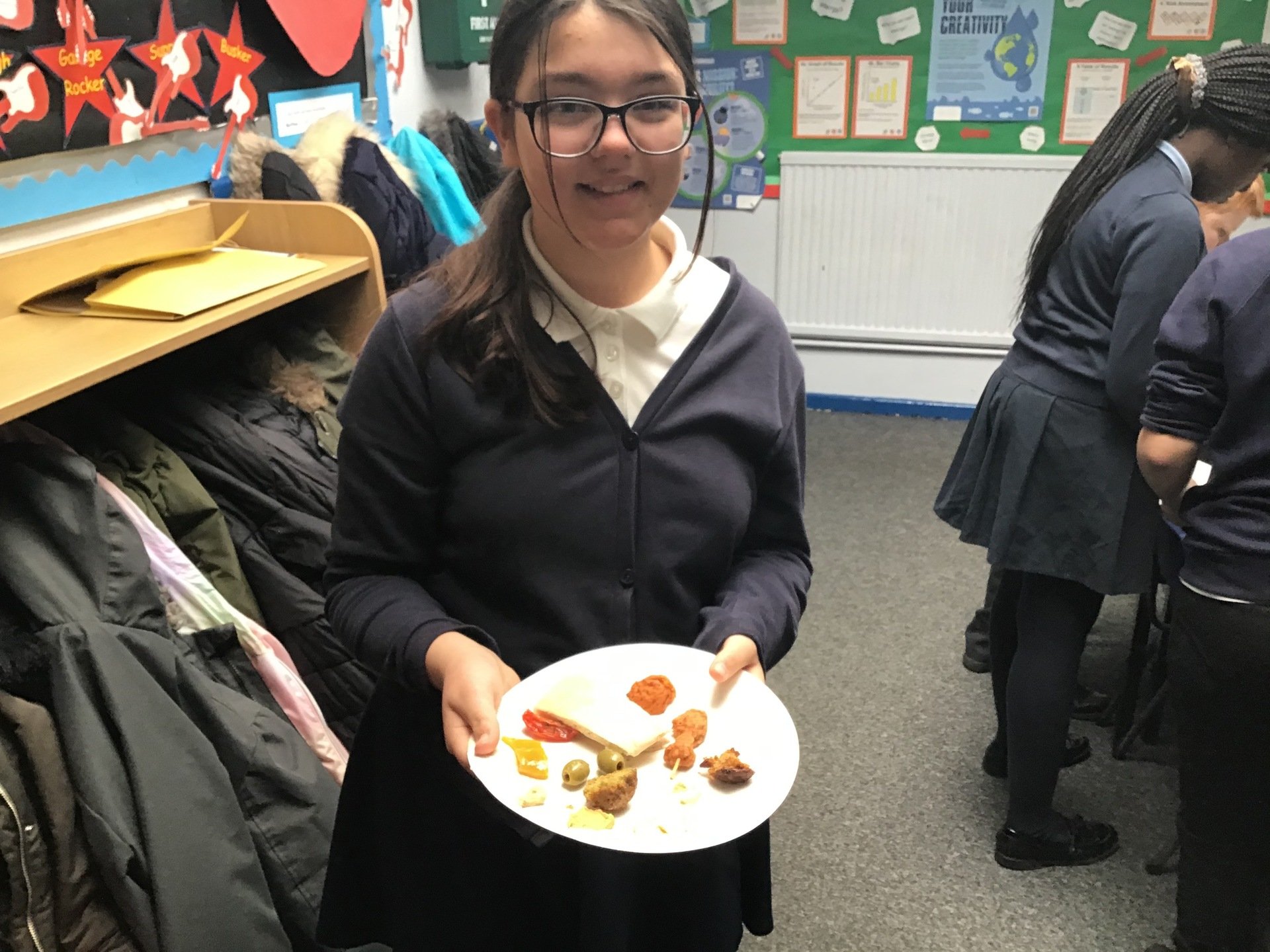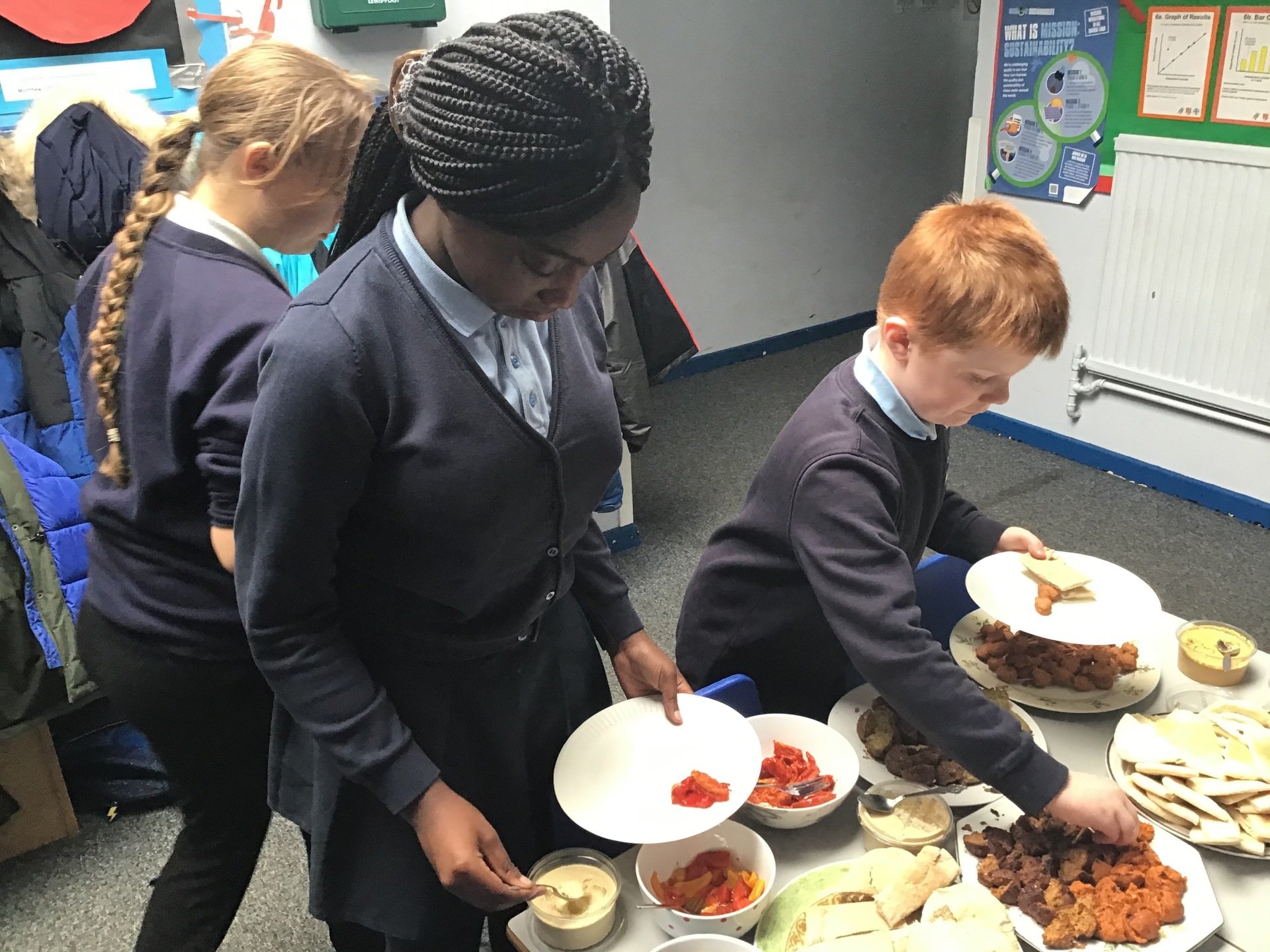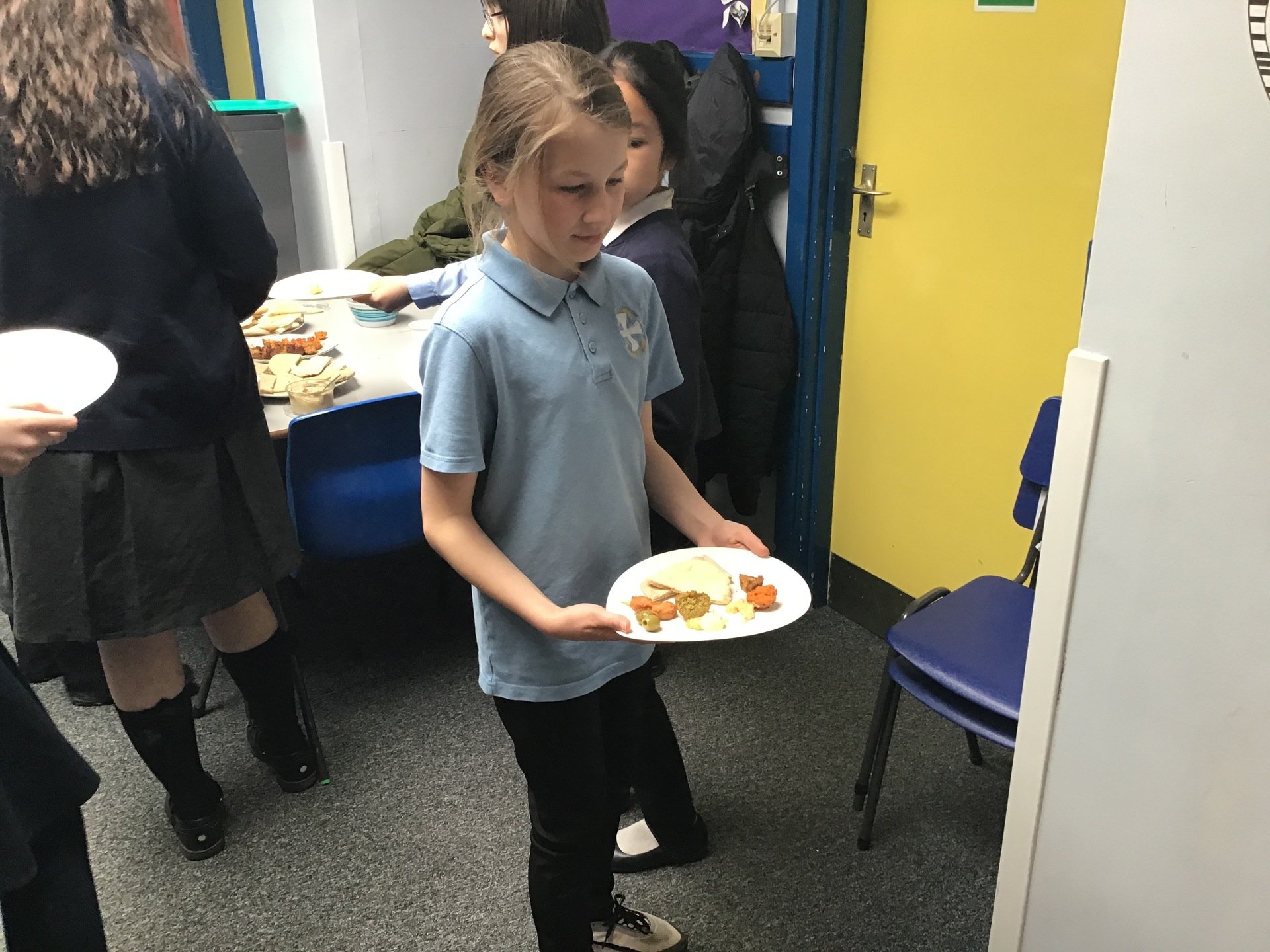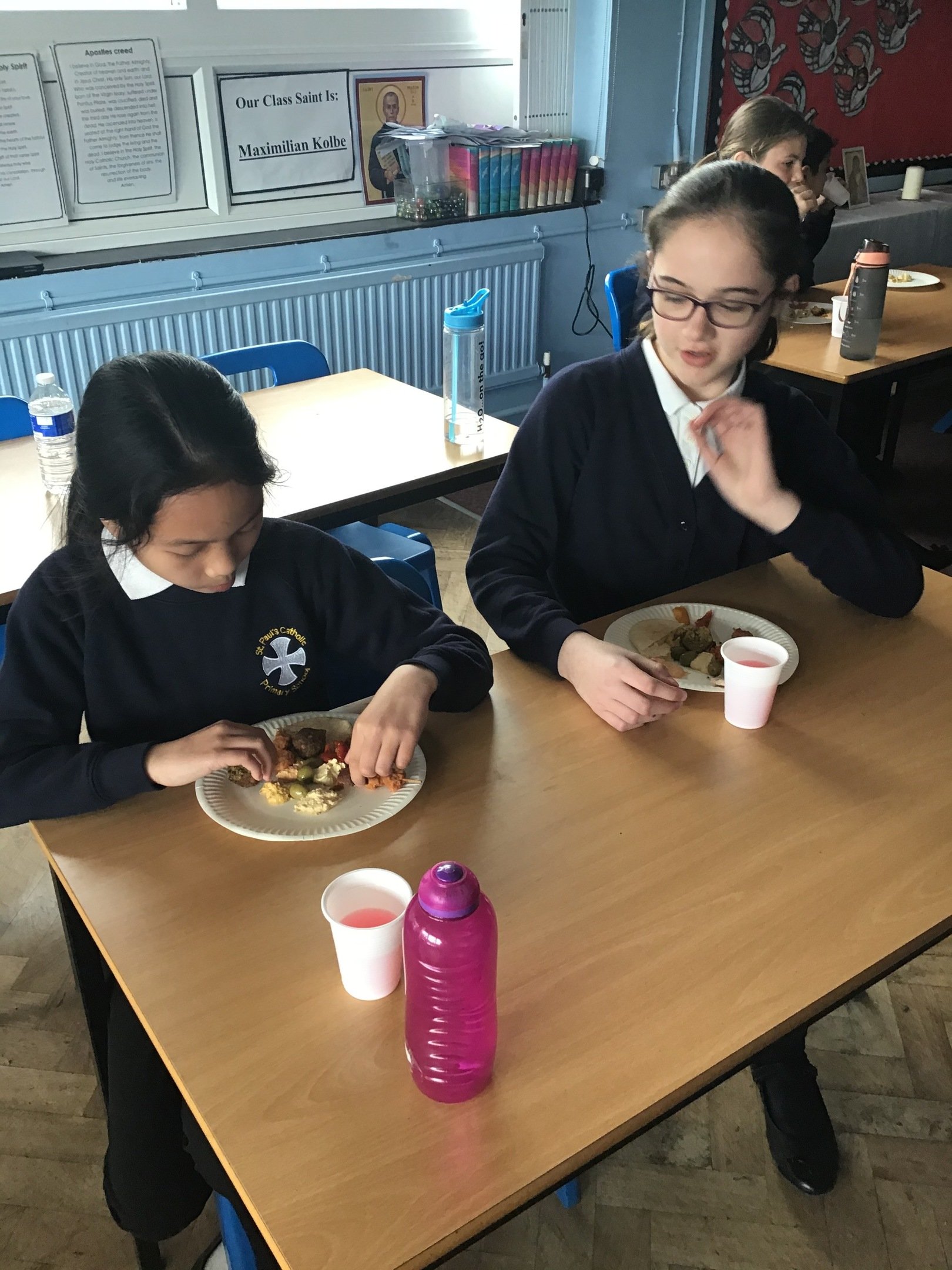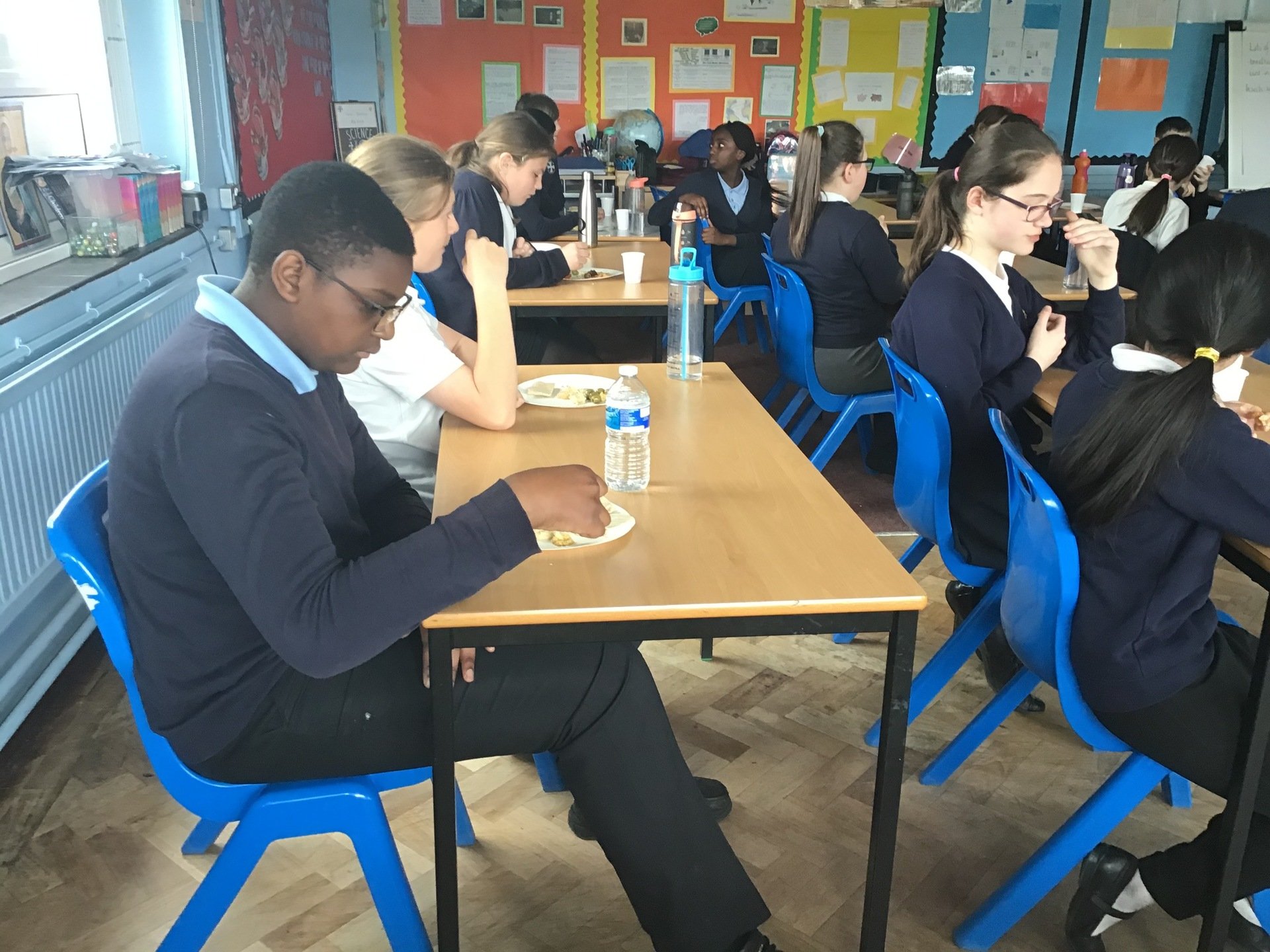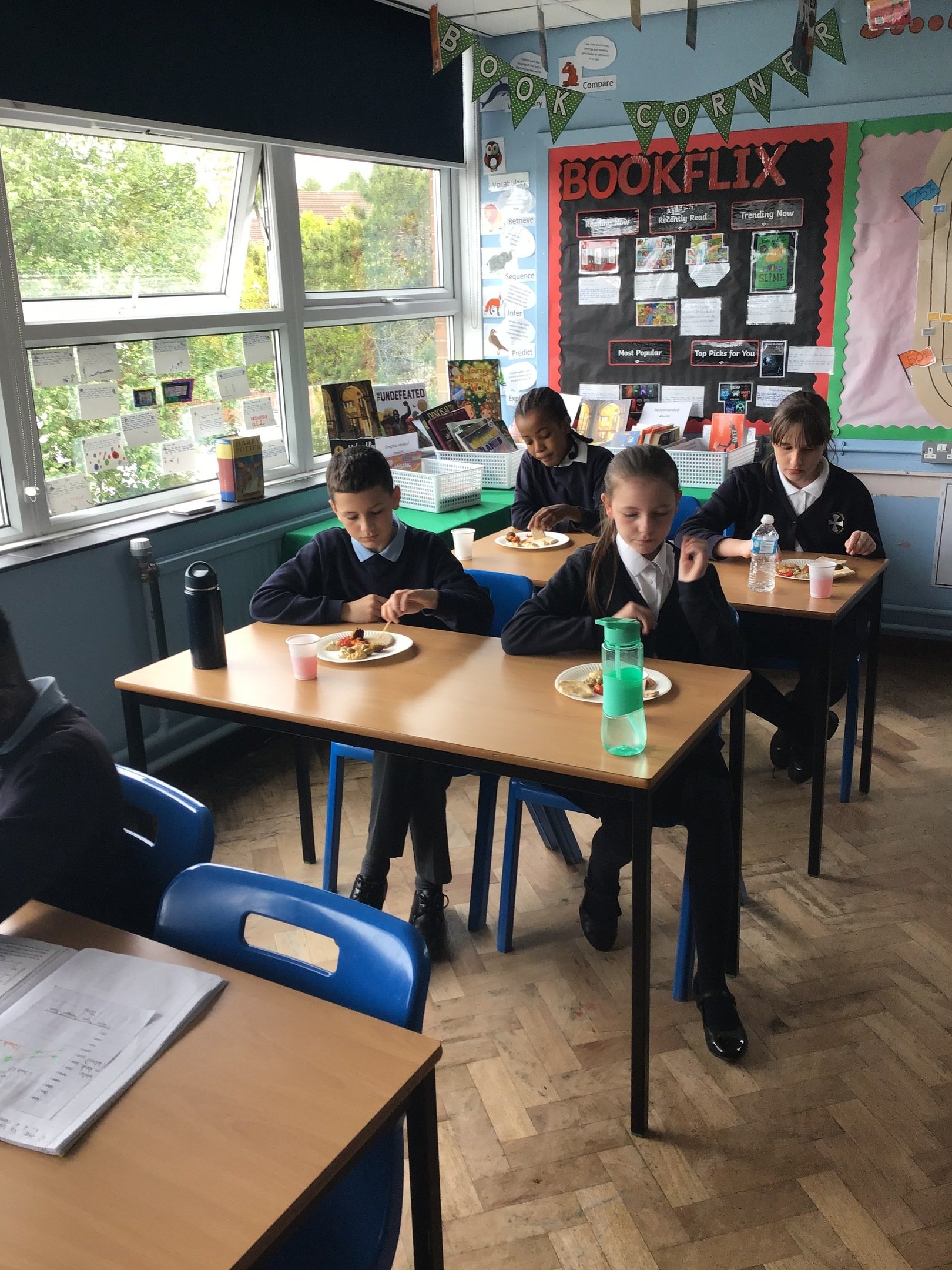 One life Music Live Stream Event- 23rd March 2021

Dan and Emily led us in a live prayer event focusing on Lent.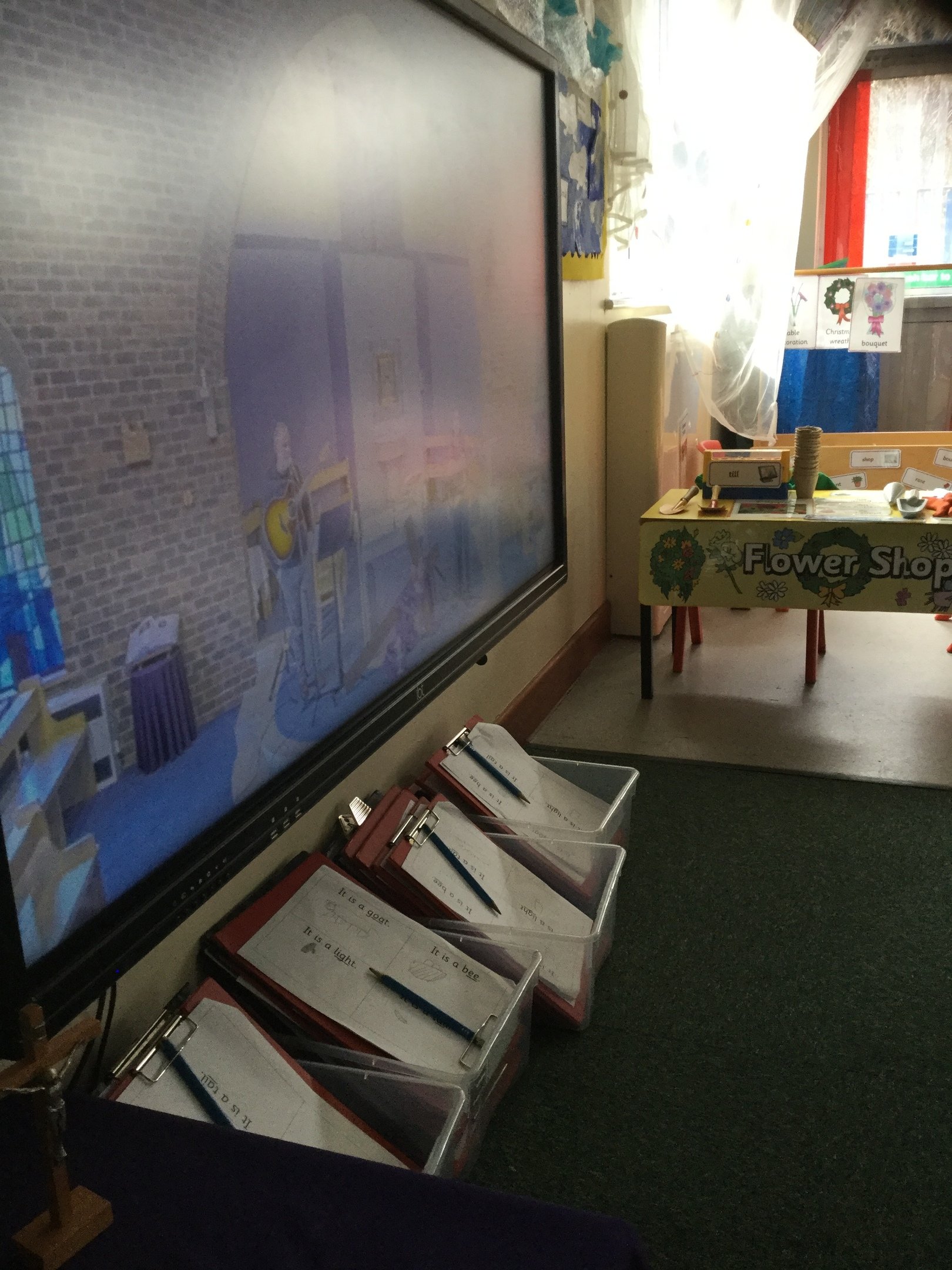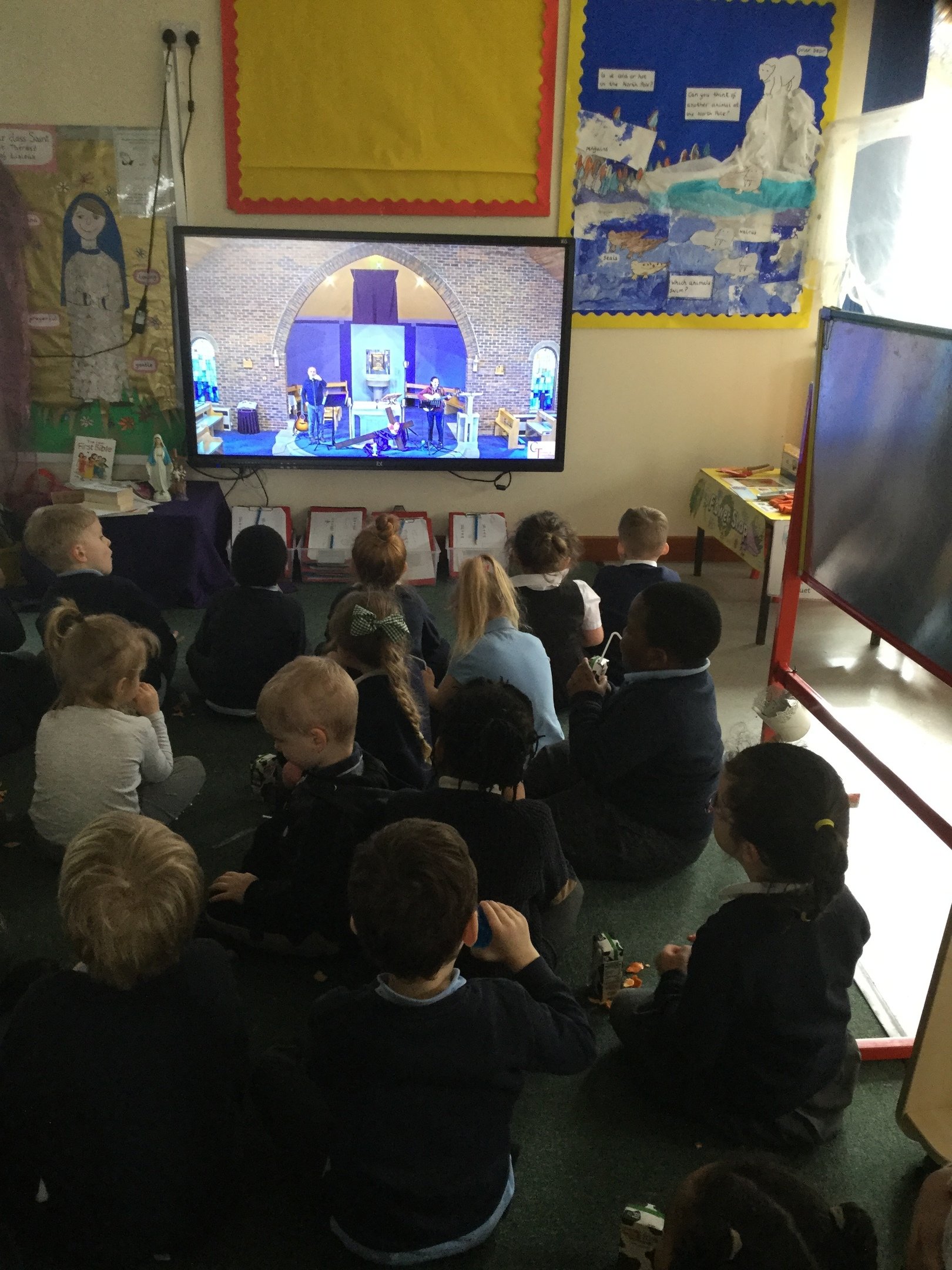 Advent- Whole School Retreat day- 10th December 2020
We had another retreat day based on the Nativity. The children learnt about the Annunciation and Mary's yes to God to have the baby Jesus. Then they heard about the journey that Mary and Joseph travelled to get to Bethlehem. To reflect the children drew a picture of Mary and Joseph. Next the children heard about the Stable where Jesus was born. Then they drew a picture of the stable, Baby Jesus and some of the animals. In the afternoon the children painted a picture of the nativity scene.
See Curriculum- Trips and experiences for pictures from each year group.
Christ the King- Whole school Retreat day- 20th November 2020
The children had a lovely retreat day for Christ the King. We prayed about the Christ, ourselves and then others.
For Jesus we heard about how he calmed the storm and then we drew a picture of Jesus in groups.
For ourselves we heard psalm 139, then we wrote why Jesus is our best friend.
Then we heard about Africa and Cafod and thought about how lucky we are to have water, key stage 2 thought about climate change.
See Curriculum- Trips and experiences for pictures from each year group.
Whole school retreat with Emily and Dan-6th March 2020

Dan and Emily came to lead a whole school retreat for us based on Lent and the year of the God who speaks.
We started the day with prayers and time in the hall. Then we played lots of games and had to guess the bible story from different clues.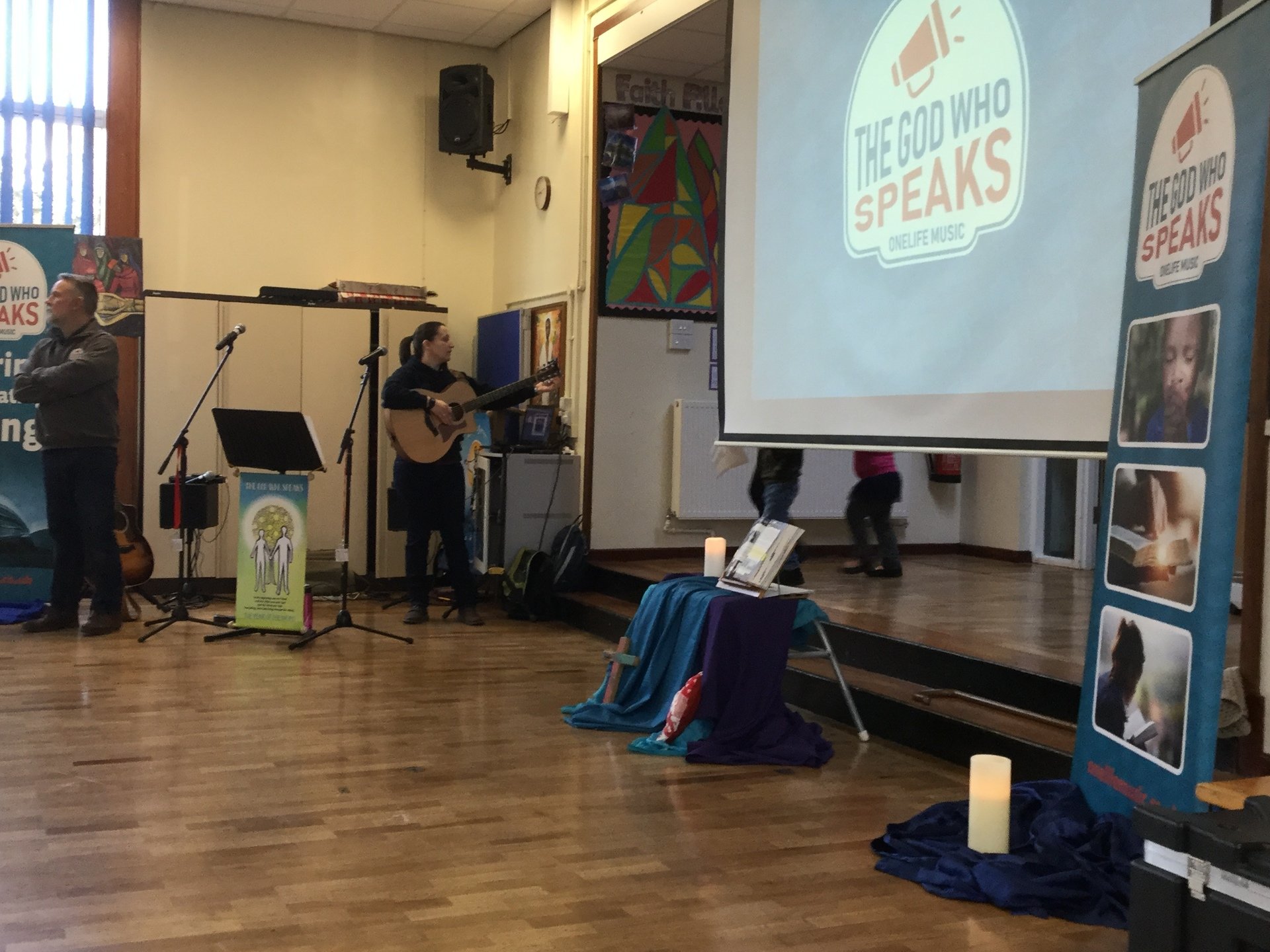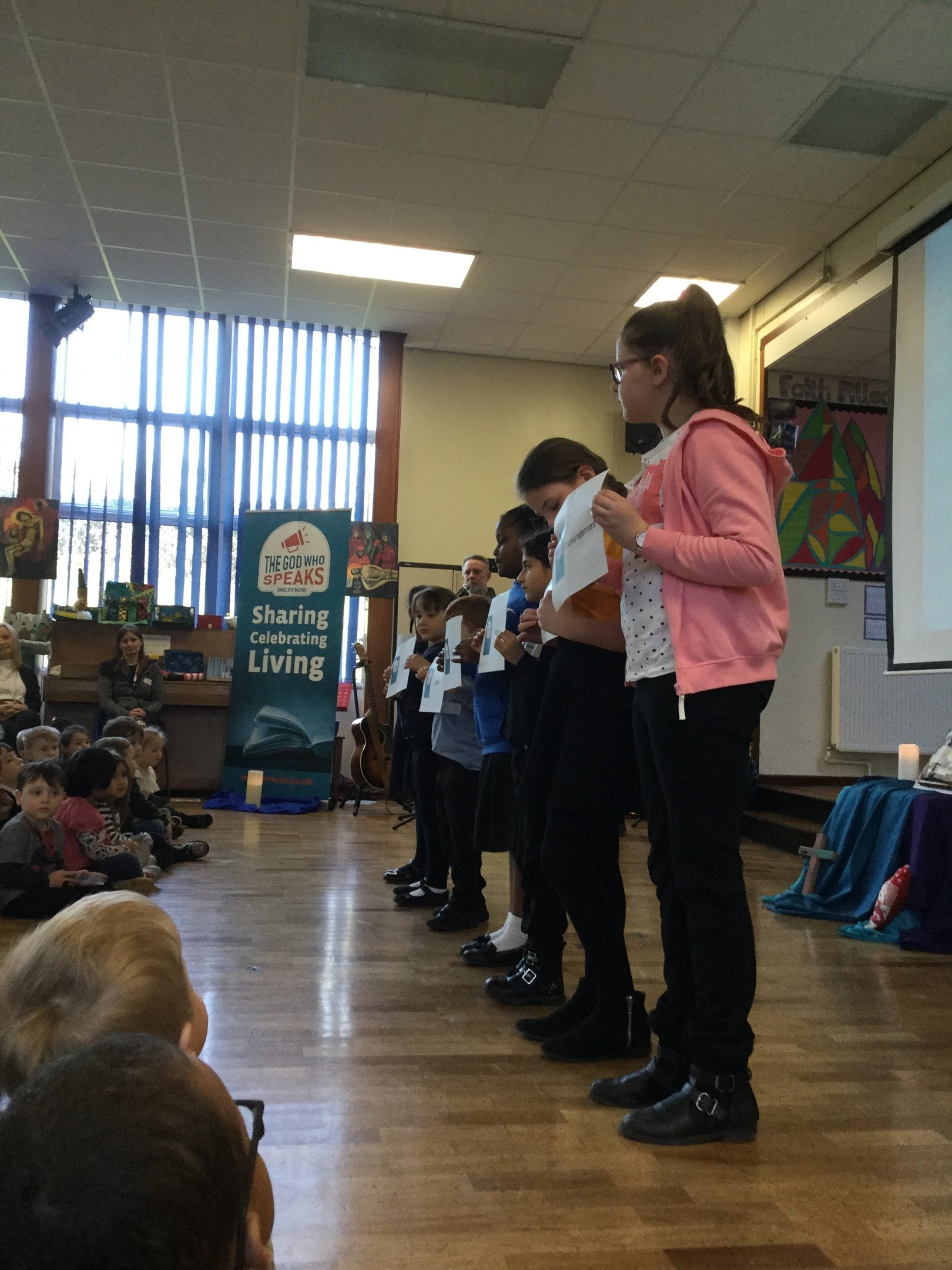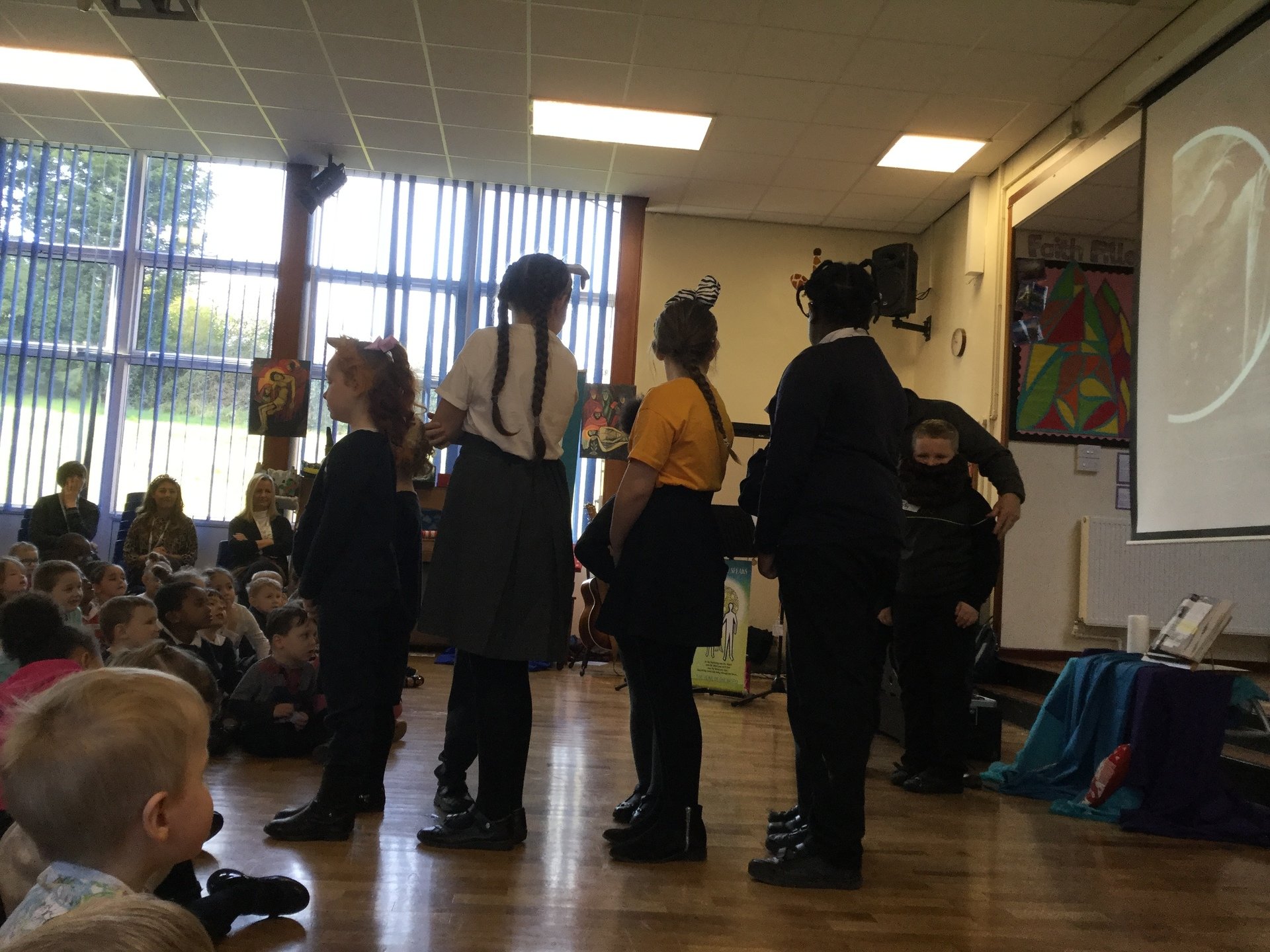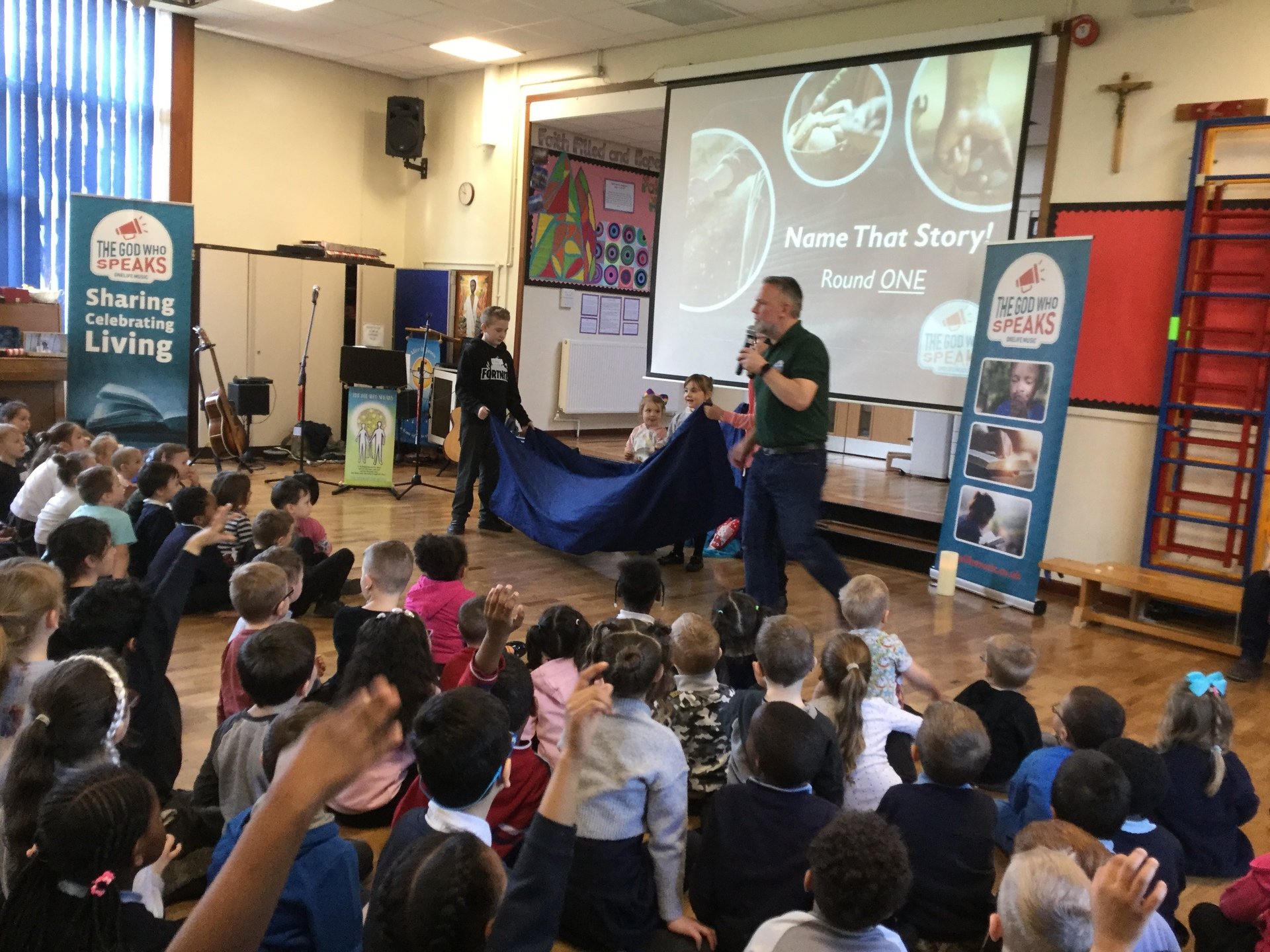 Then we had a break and early years and key stage one learnt a new song with Dan and Emily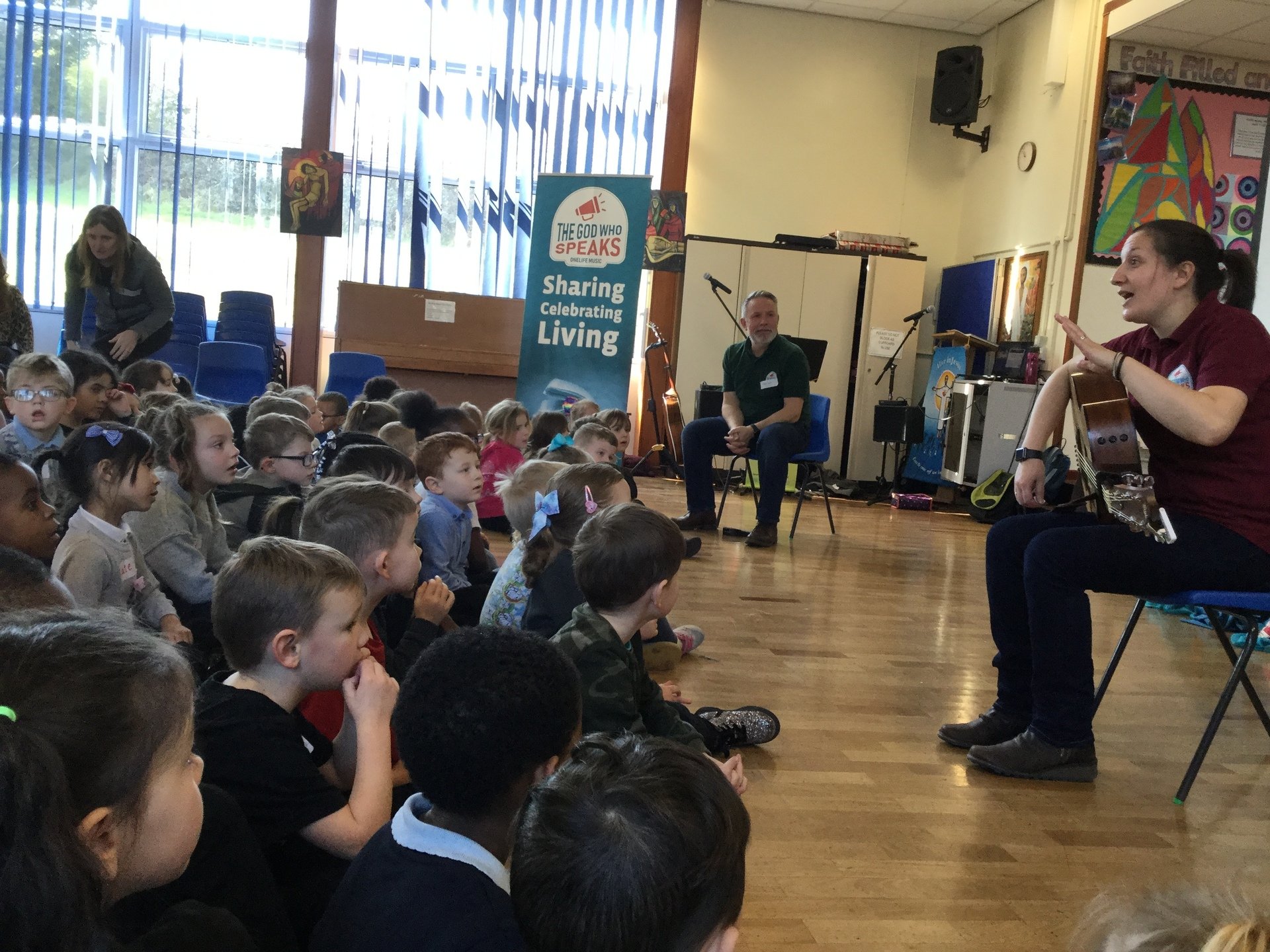 Then we did some work in our own classes, listening and thinking about scripture.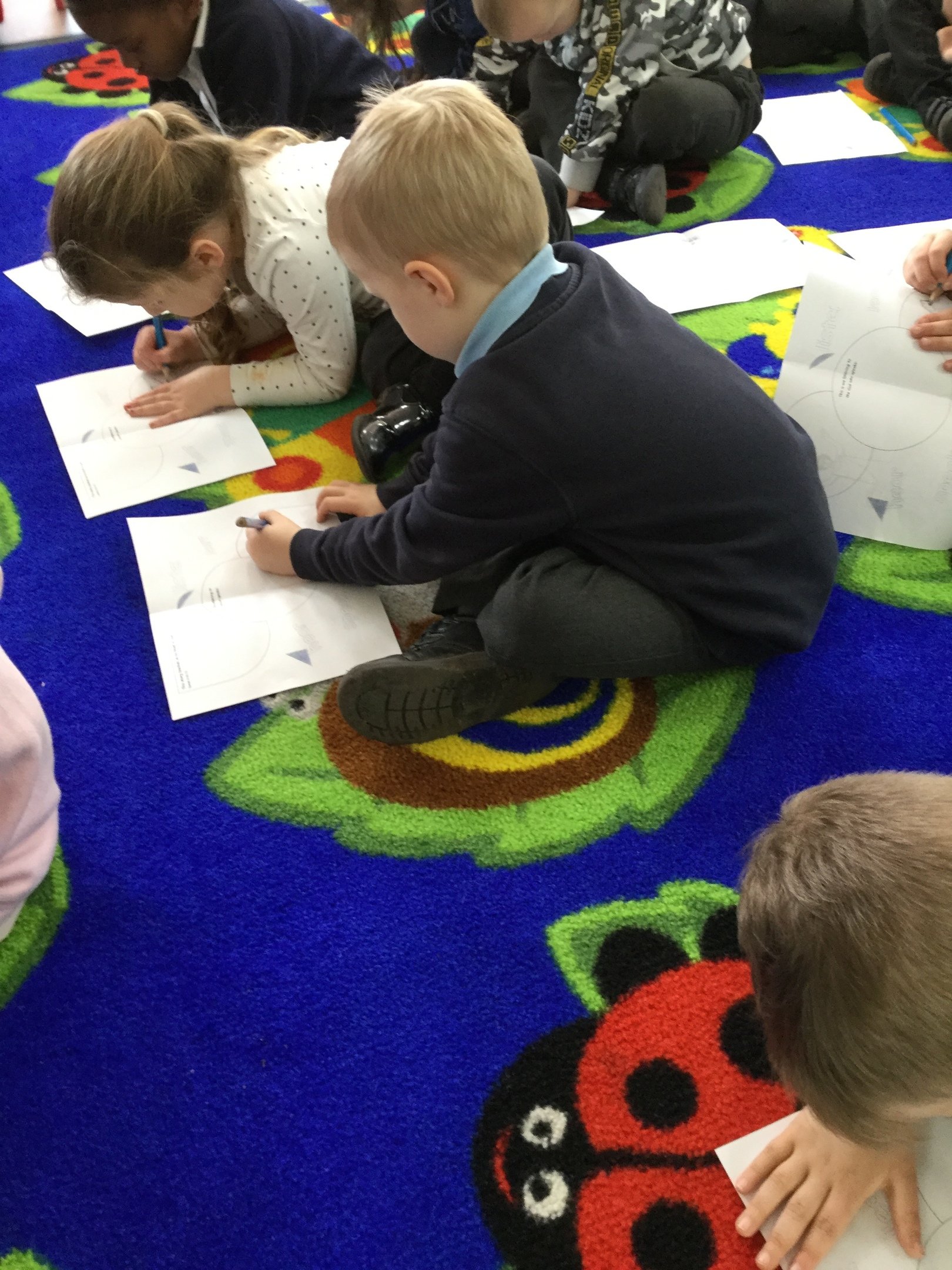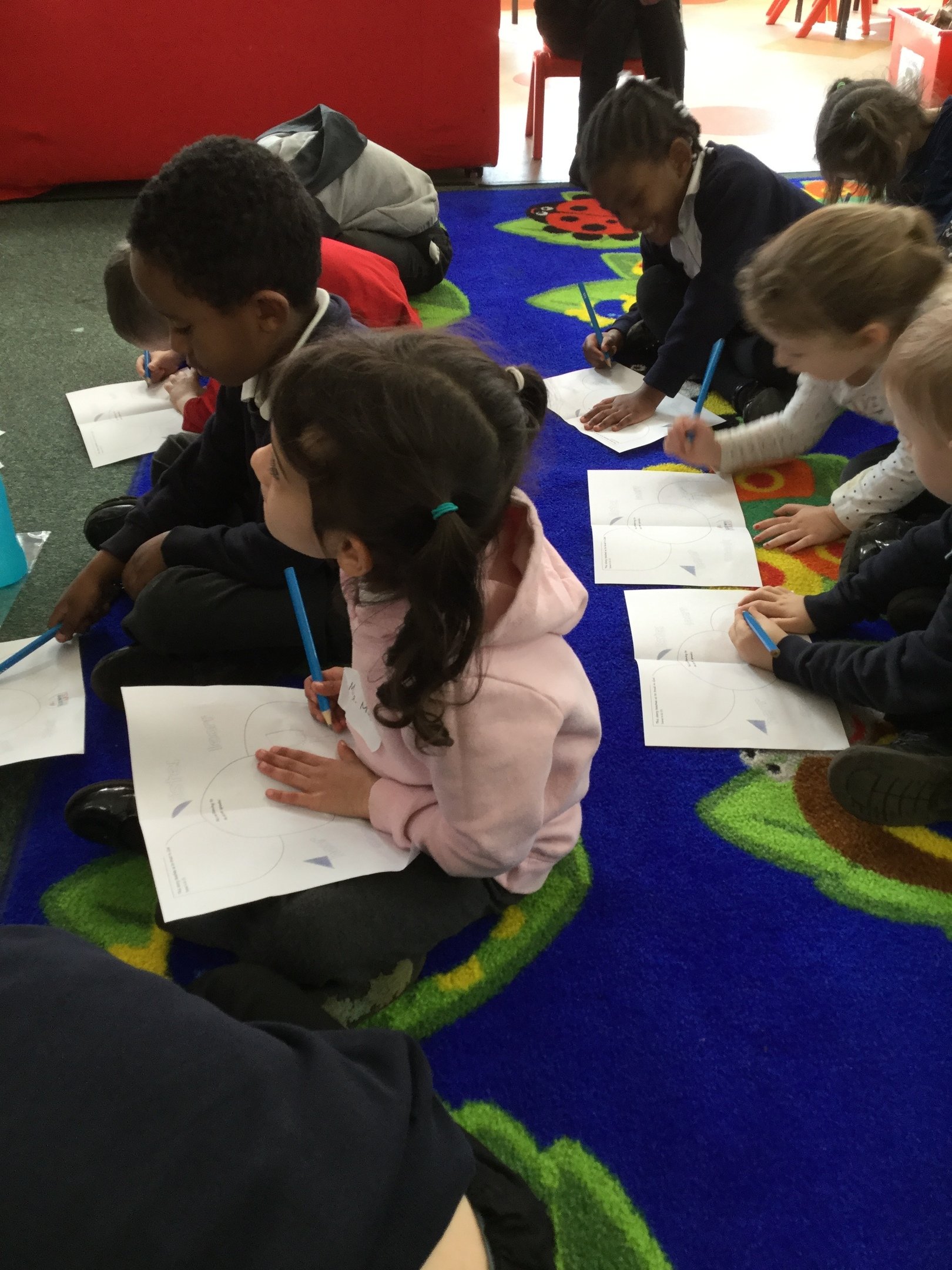 Next we went into the hall to play some more games and ended the day with a very special prayer service.