Whole school retreat with Emily and Dan-6th March 2020.
Dan and Emily came to lead a whole school retreat for us based on Lent and the year of the God who speaks.
We started the day with prayers and time in the hall. Then we played lots of games and had to guess the bible story from different clues.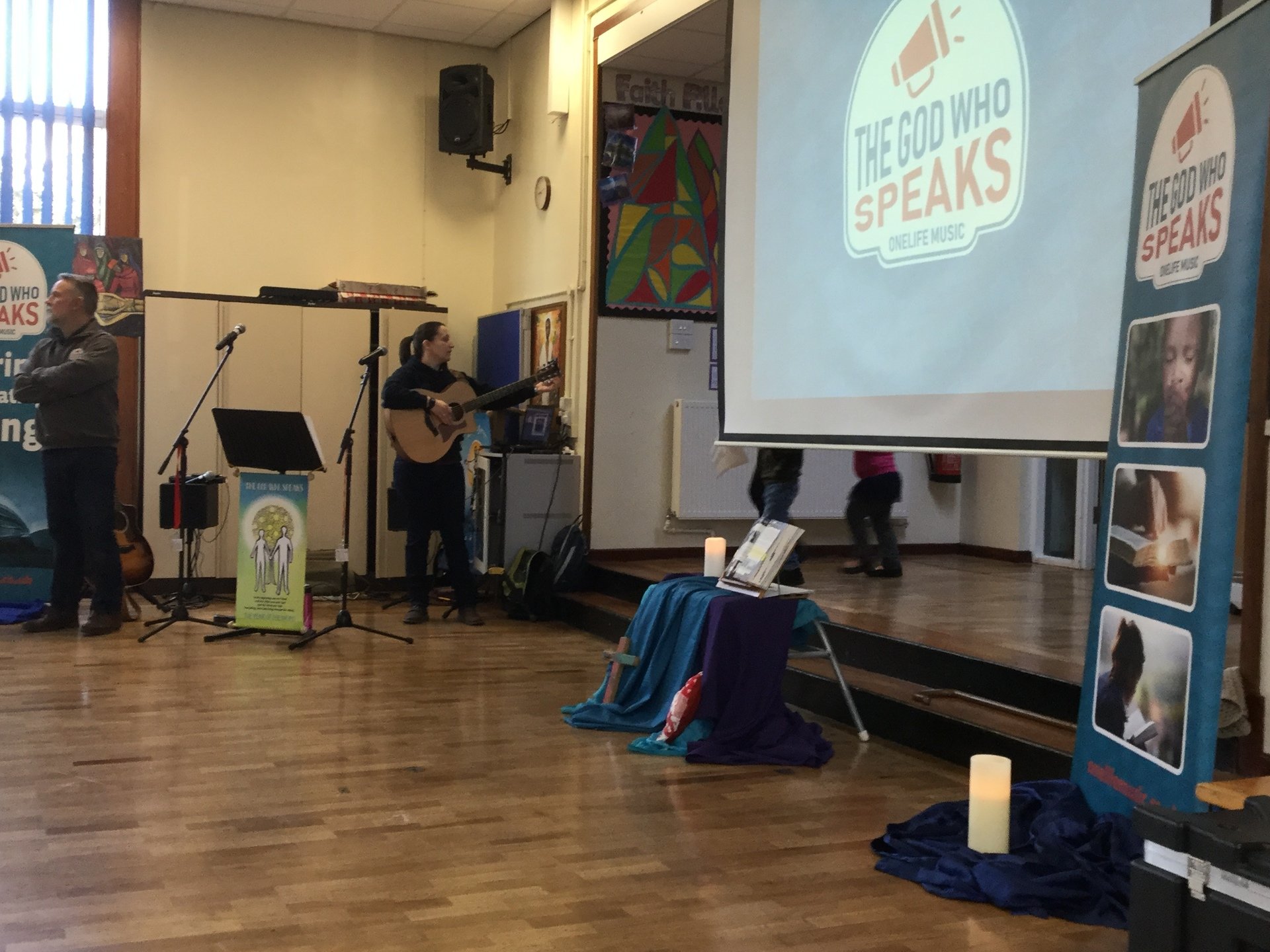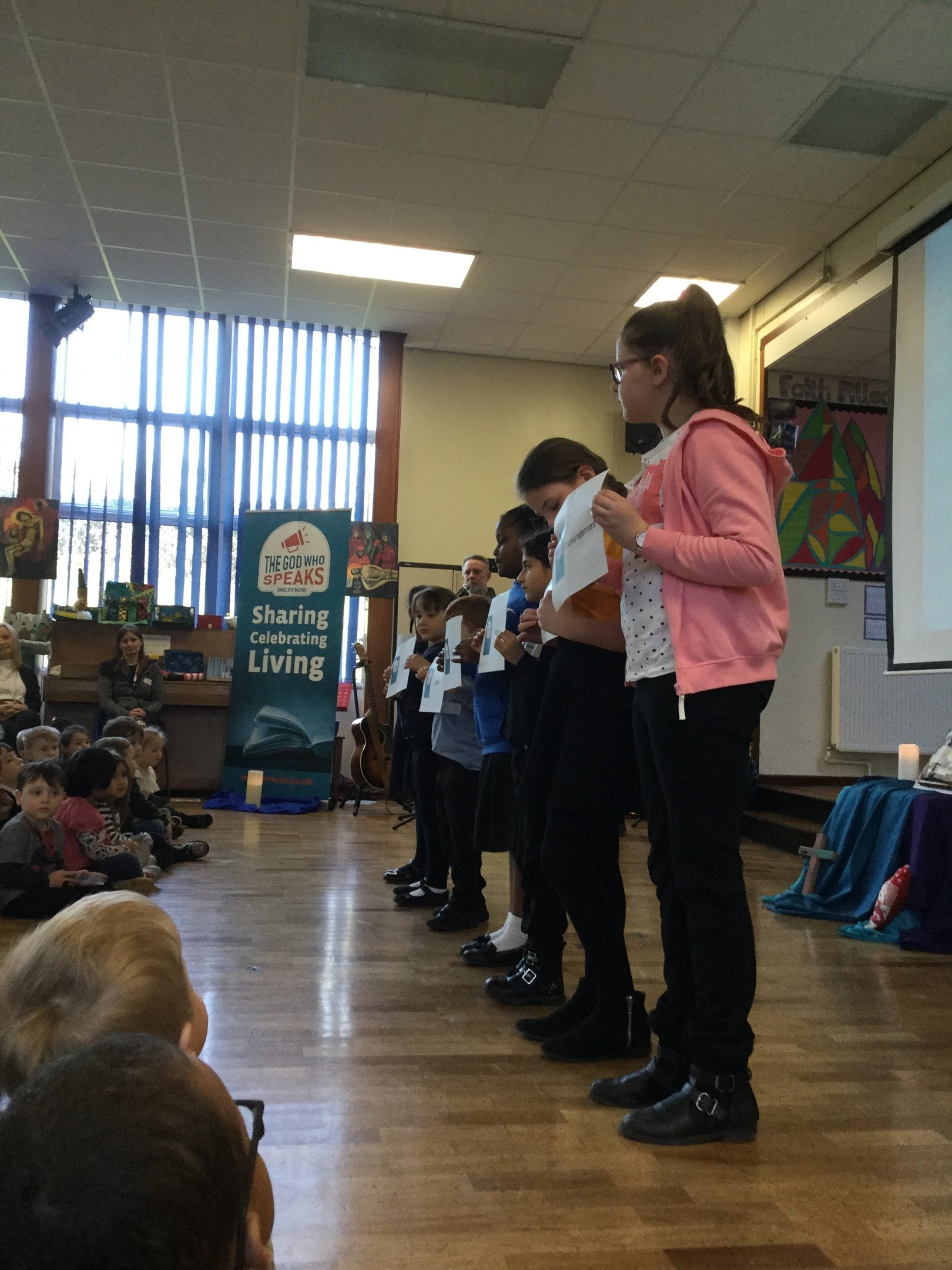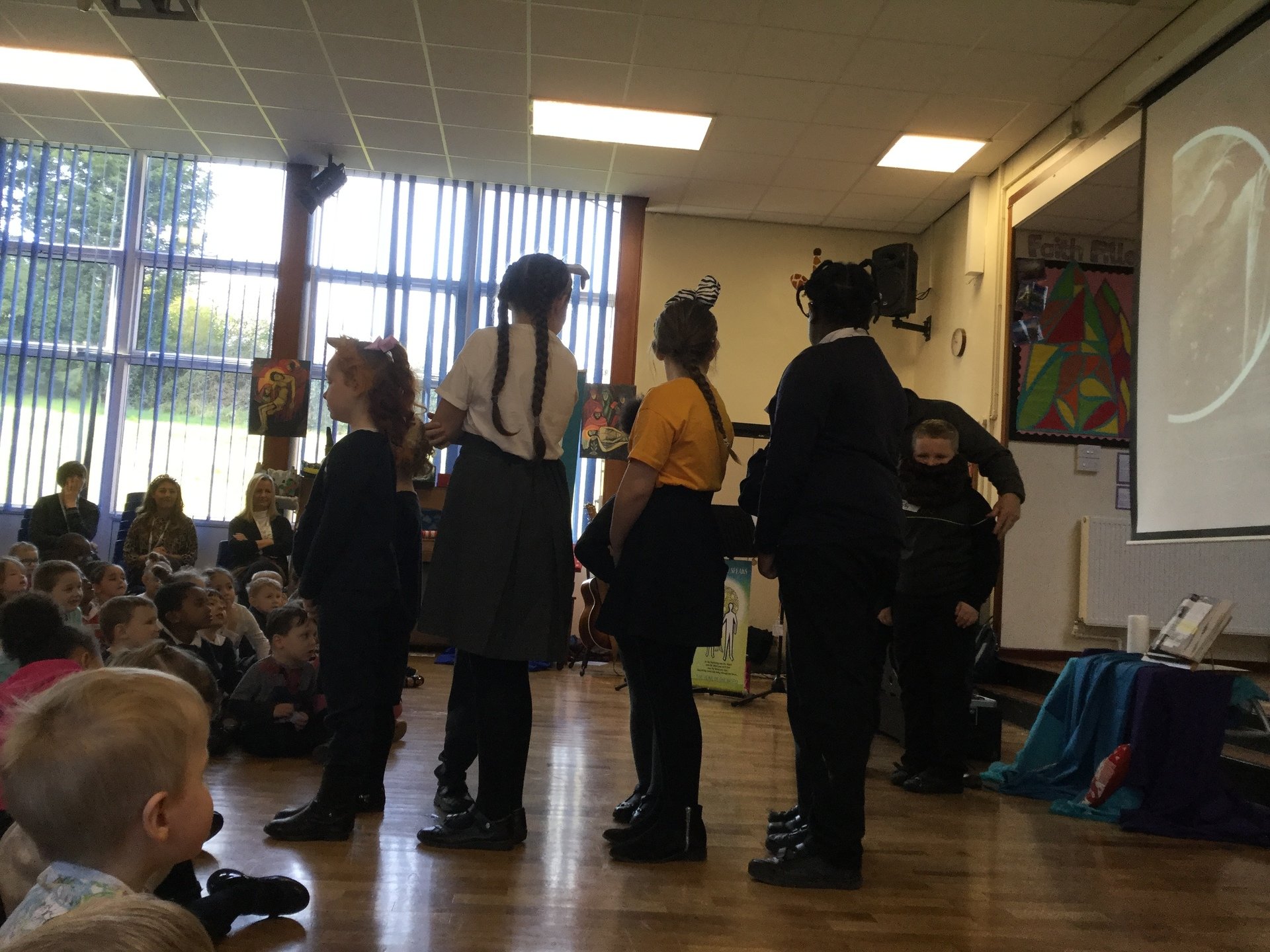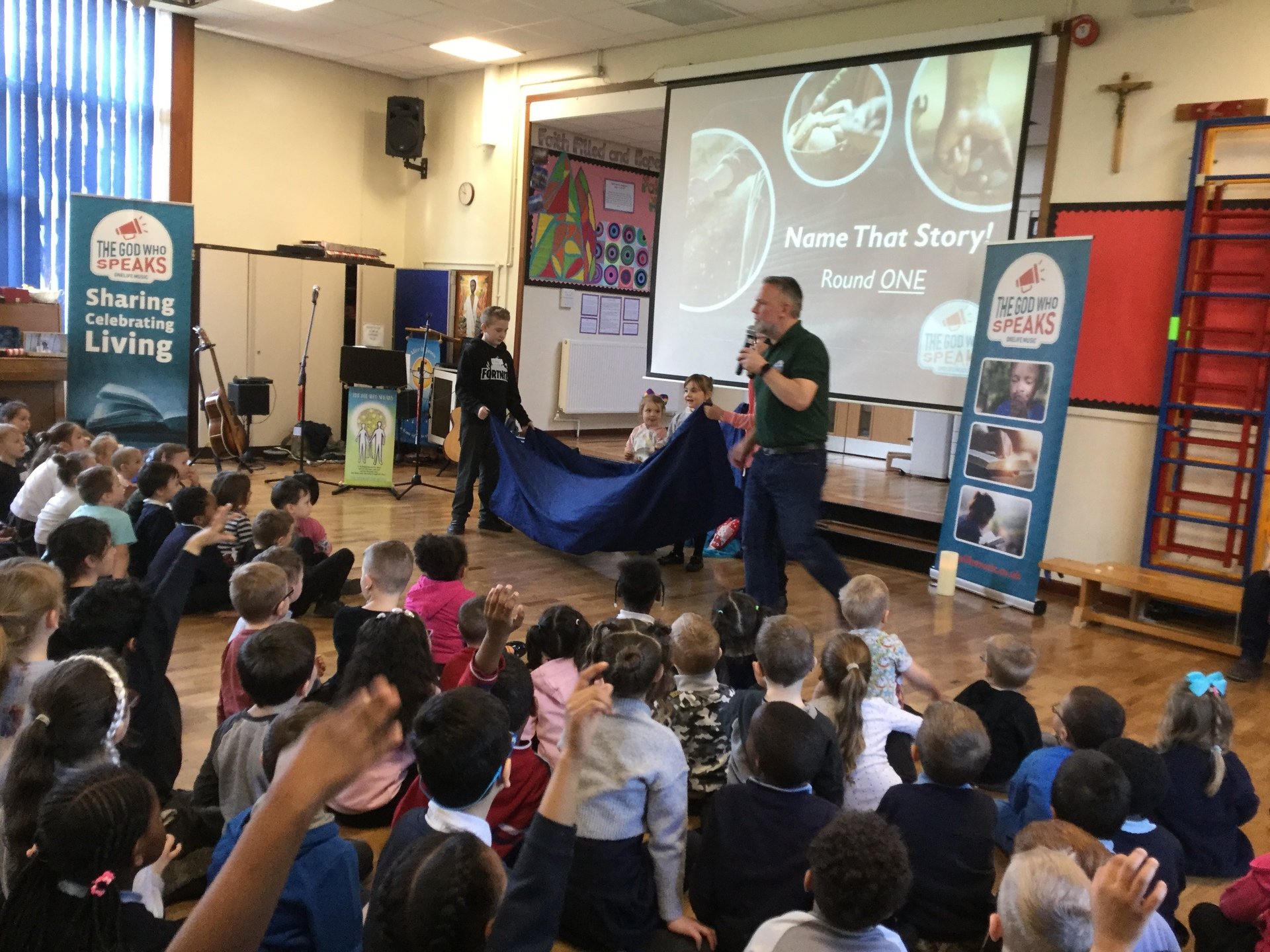 Then we had a break and early years and key stage one learnt a new song with Dan and Emily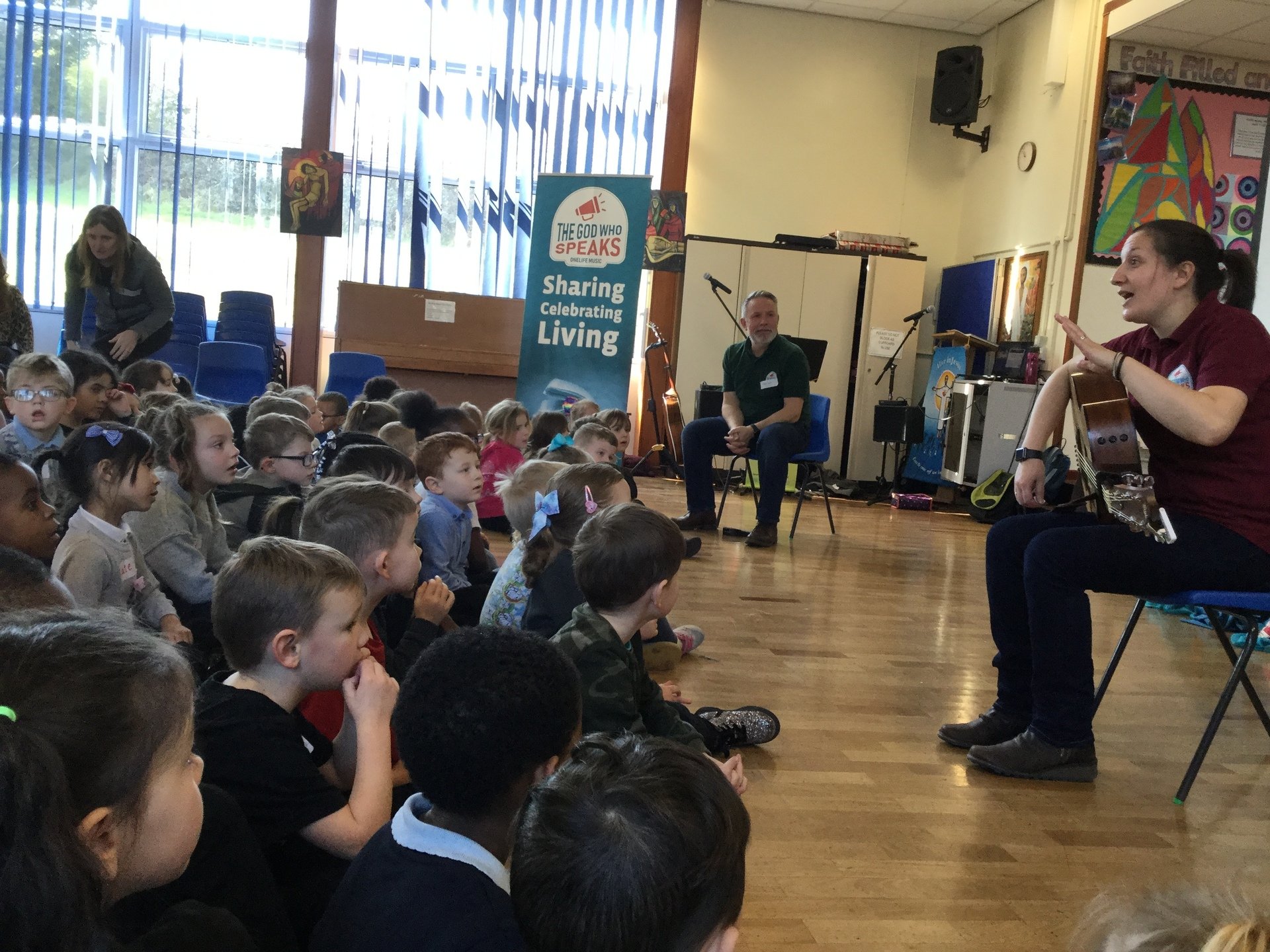 Then we did some work in our own classes, listening and thinking about scripture.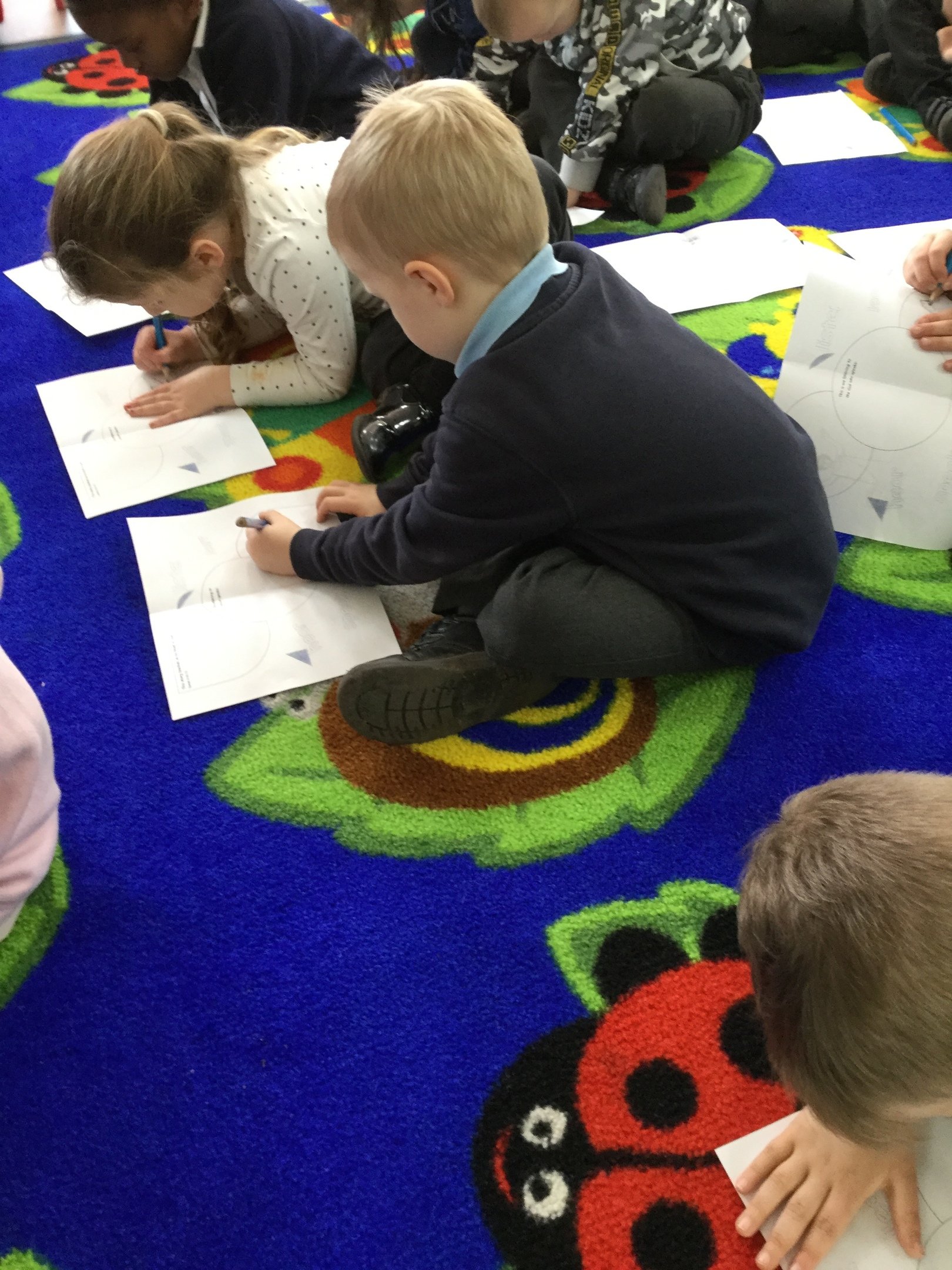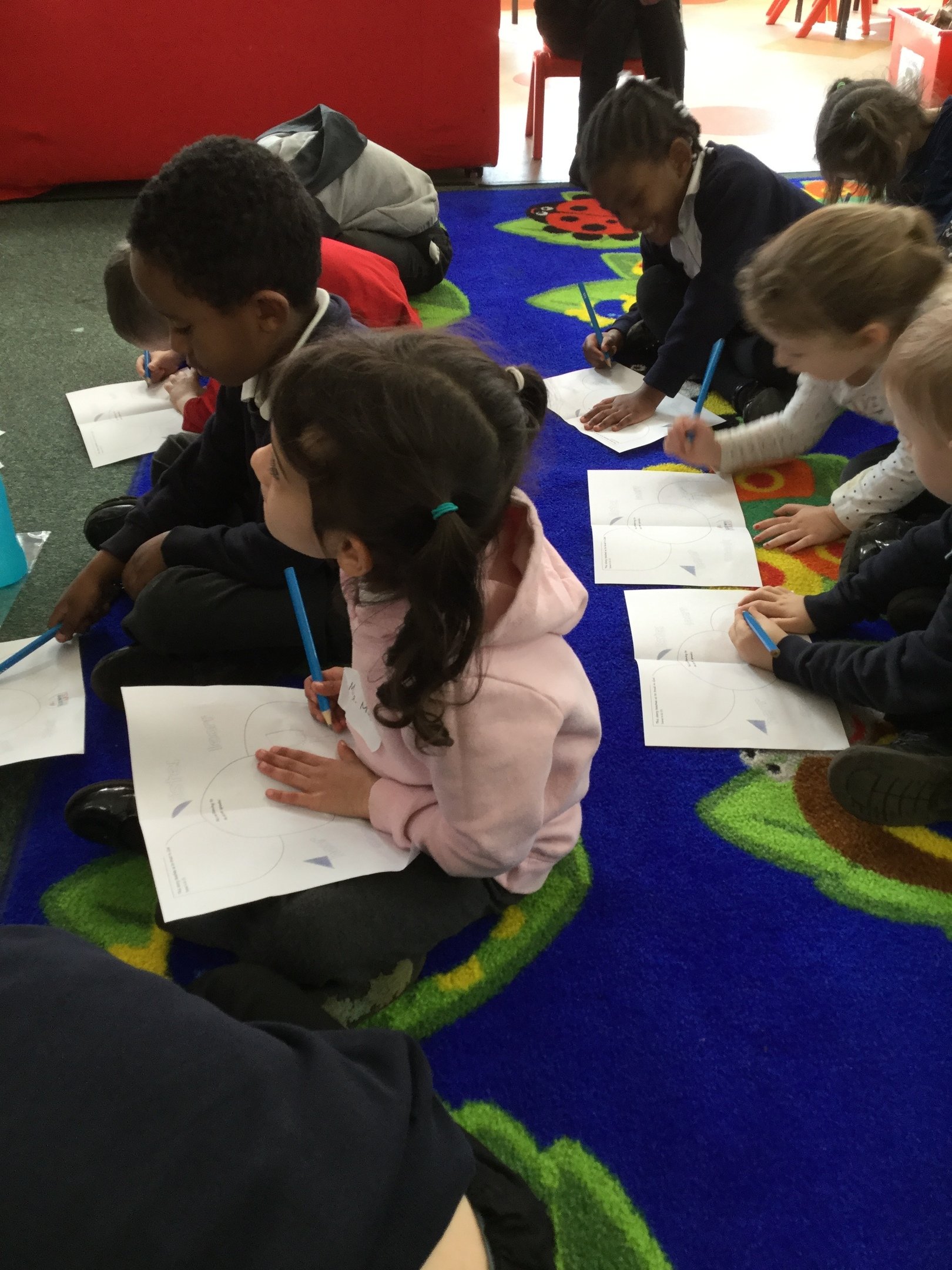 Next we went into the hall to play some more games and ended the day with a very special prayer service.