Advent- Whole School Retreat day- 10th December 2020
We had another retreat day based on the Nativity. The children learnt about the Annunciation and Mary's yes to God to have the baby Jesus. Then they heard about the journey that Mary and Joseph travelled to get to Bethlehem. To reflect the children drew a picture of Mary and Joseph. Next the children heard about the Stable where Jesus was born. Then they drew a picture of the stable, Baby Jesus and some of the animals. In the afternoon the children painted a picture of the nativity scene.
See Curriculum- Trips and experiences for pictures from each year group.
Christ the King- Whole school Retreat day- 20th November 2020
The children had a lovely retreat day for Christ the King. We prayed about the Christ, ourselves and then others.
For Jesus we heard about how he calmed the storm and then we drew a picture of Jesus in groups.
For ourselves we heard psalm 139, then we wrote why Jesus is our best friend.
Then we heard about Africa and Cafod and thought about how lucky we are to have water, key stage 2 thought about climate change.
See Curriculum- Trips and experiences for pictures from each year group.
Whole school retreat with Emily and Dan-6th March 2020.
Dan and Emily came to lead a whole school retreat for us based on Lent and the year of the God who speaks.
We started the day with prayers and time in the hall. Then we played lots of games and had to guess the bible story from different clues.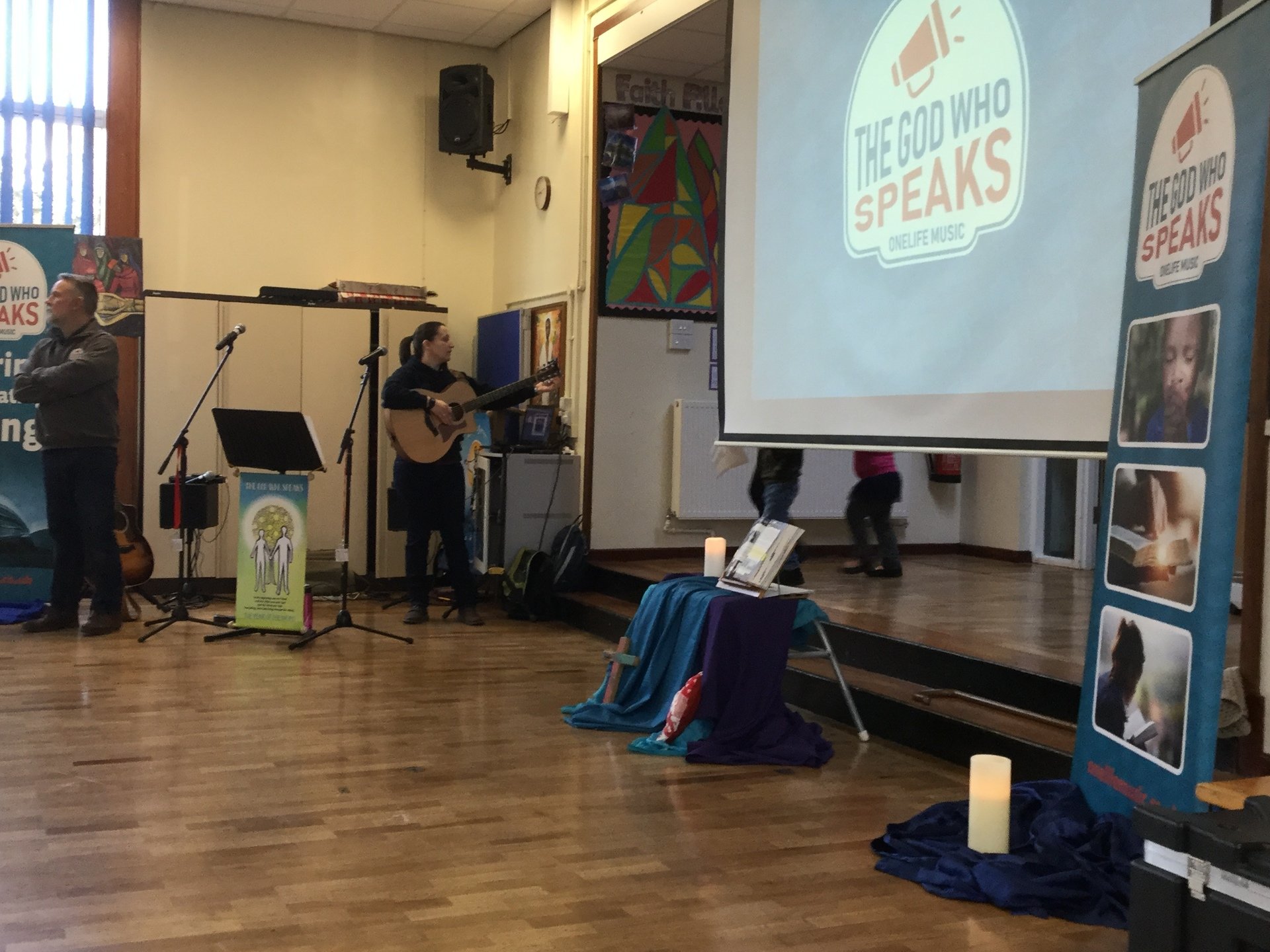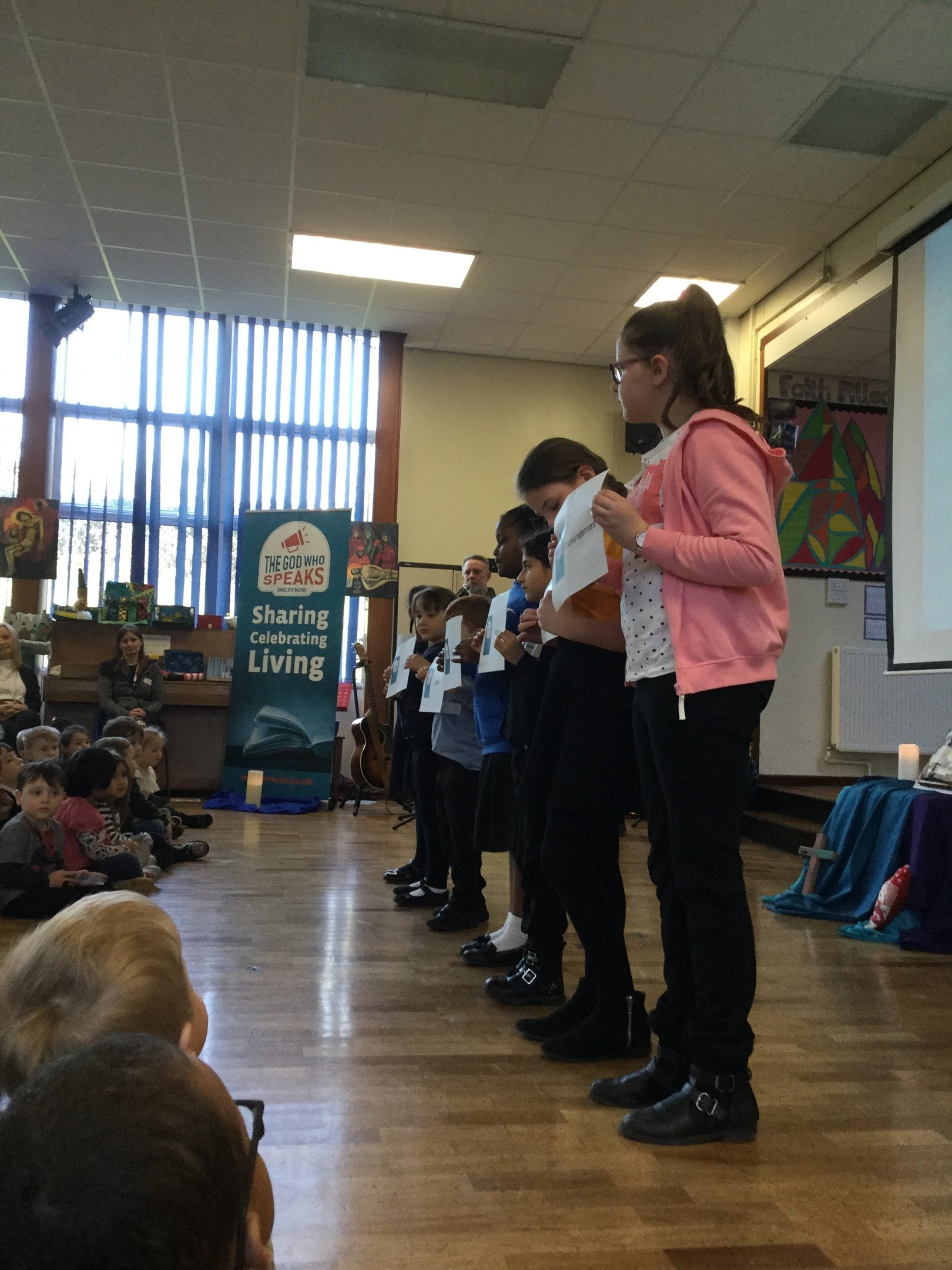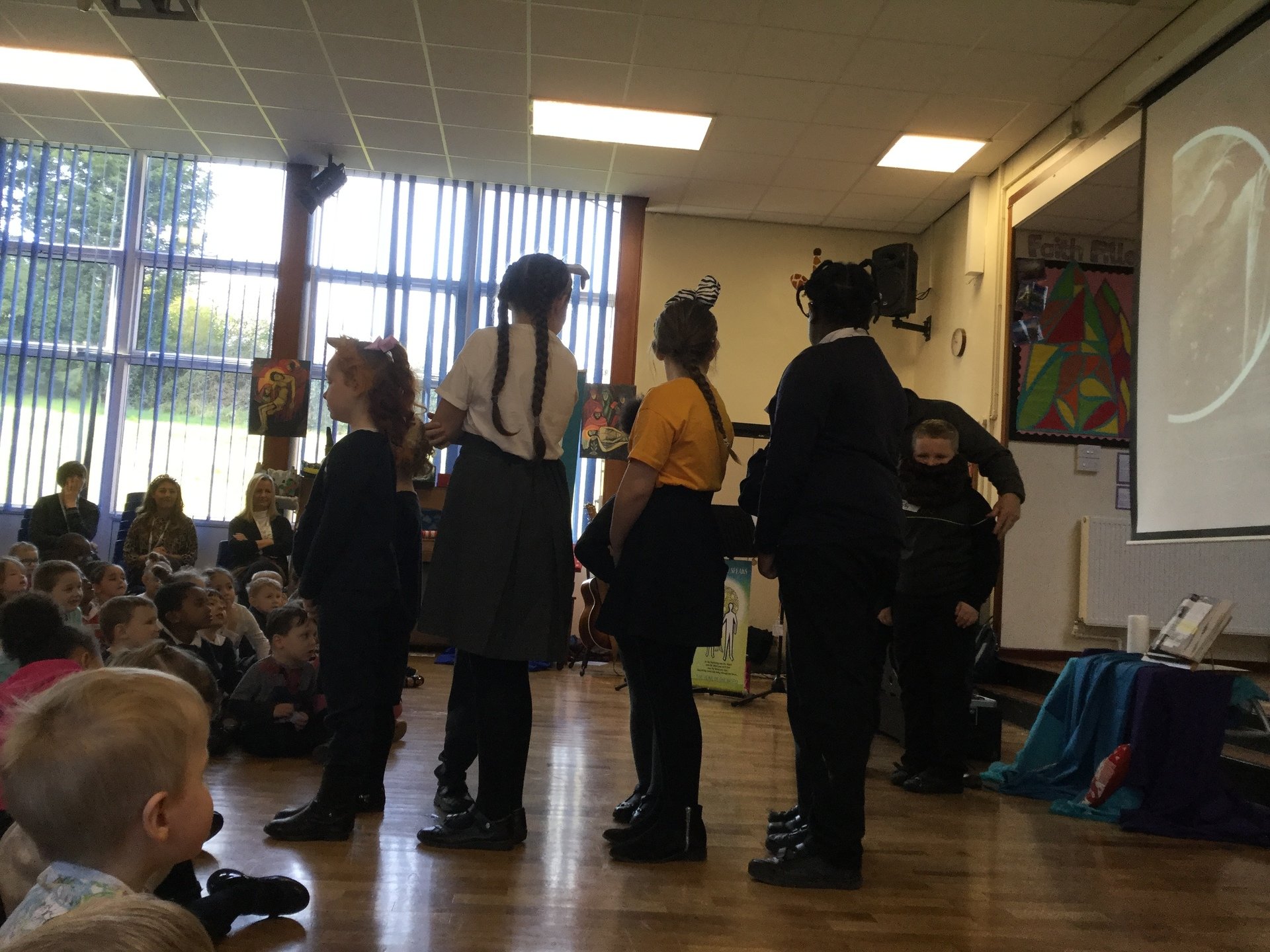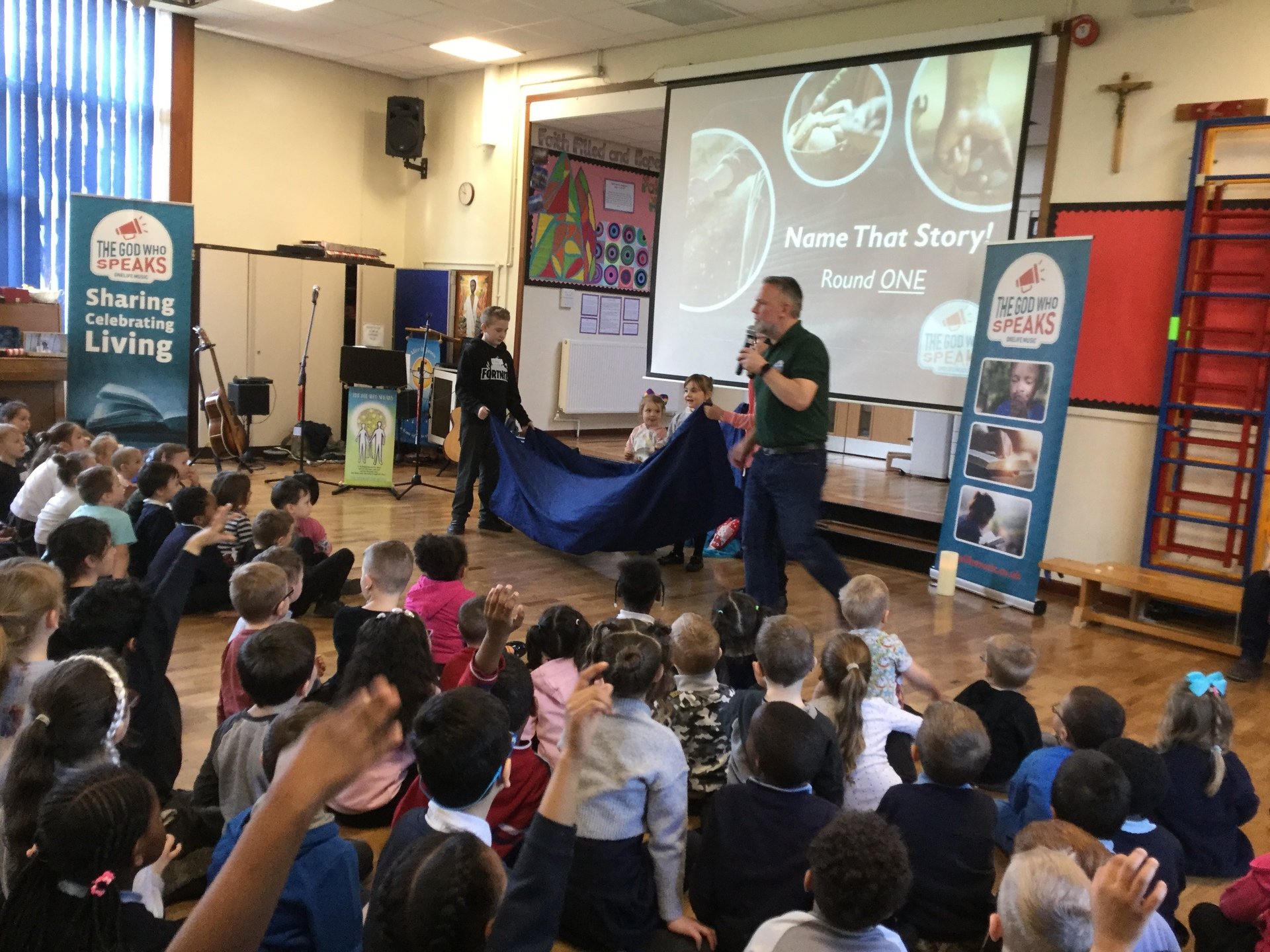 Then we had a break and early years and key stage one learnt a new song with Dan and Emily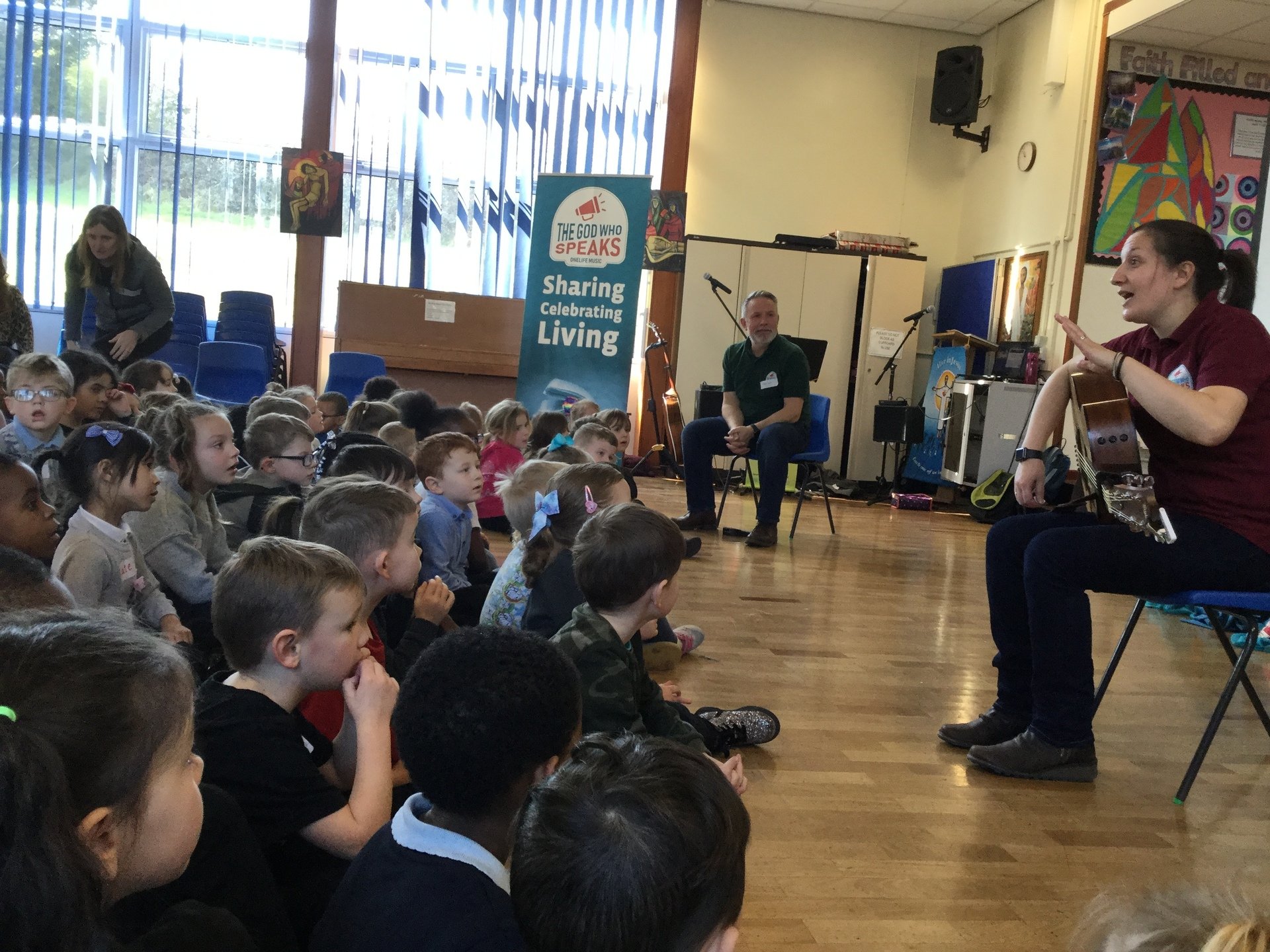 Then we did some work in our own classes, listening and thinking about scripture.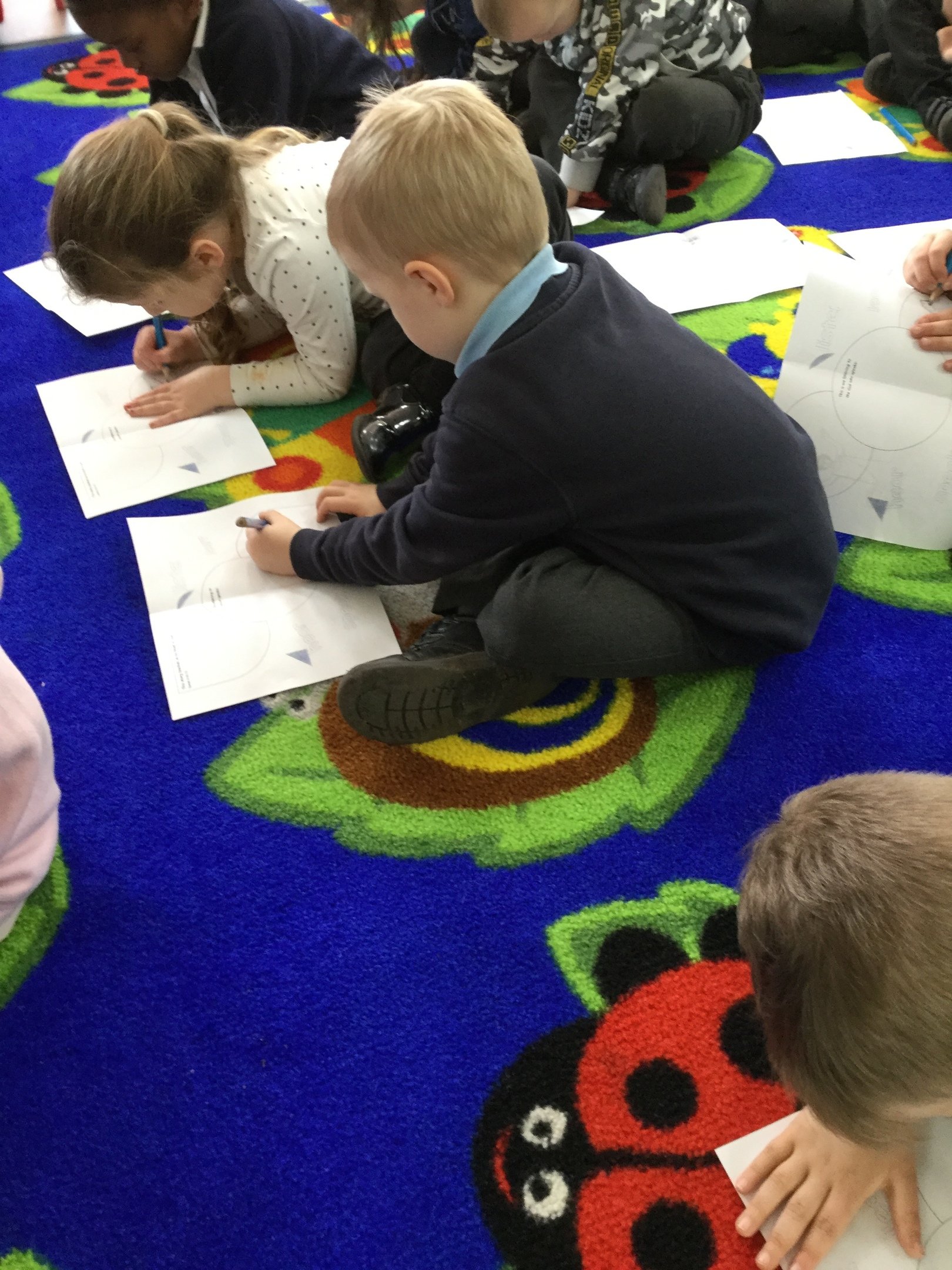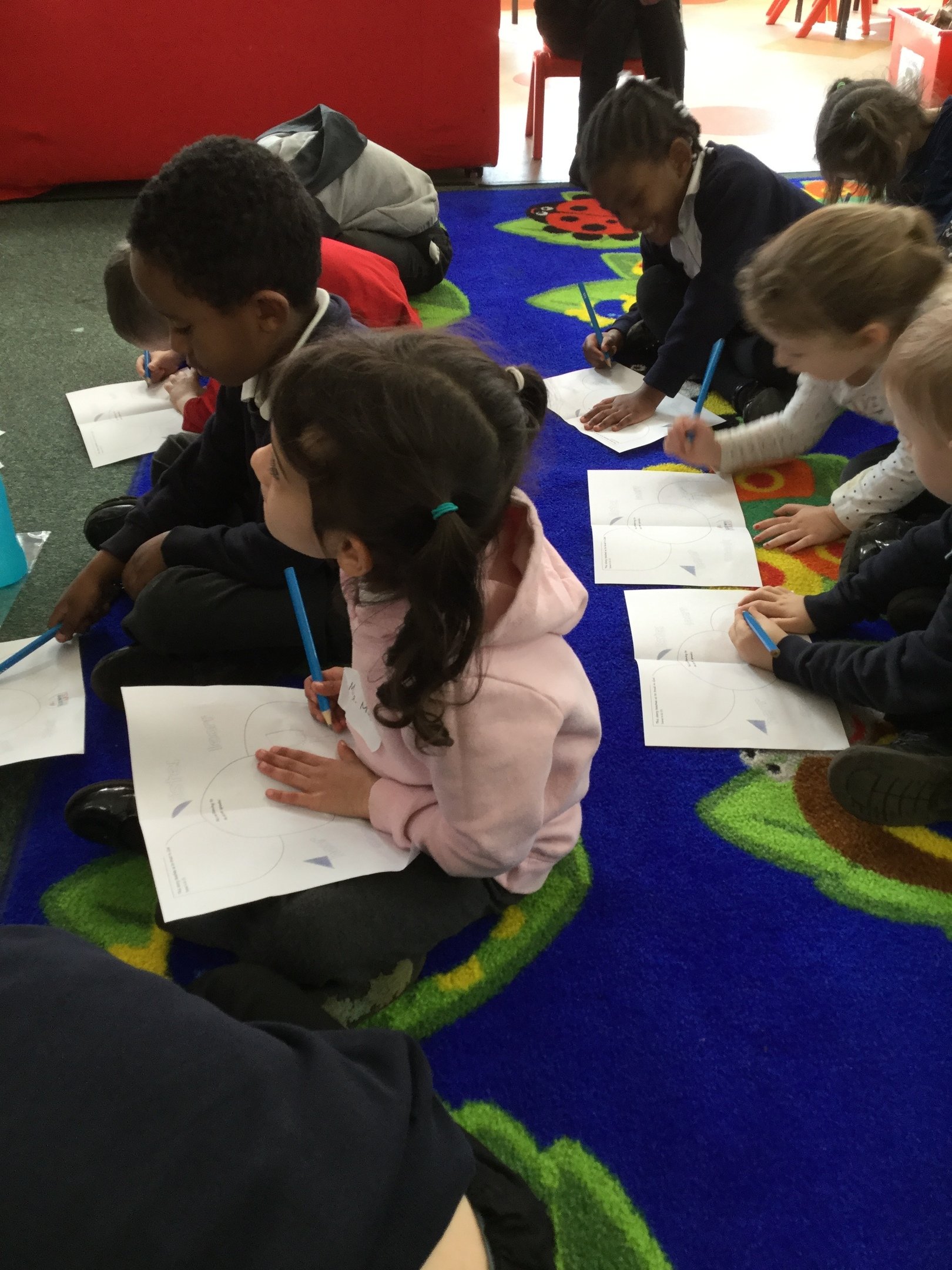 Next we went into the hall to play some more games and ended the day with a very special prayer service.