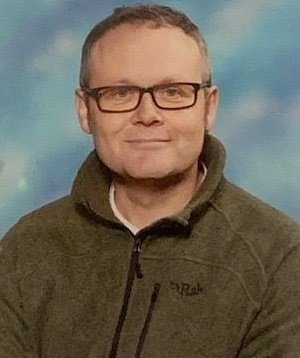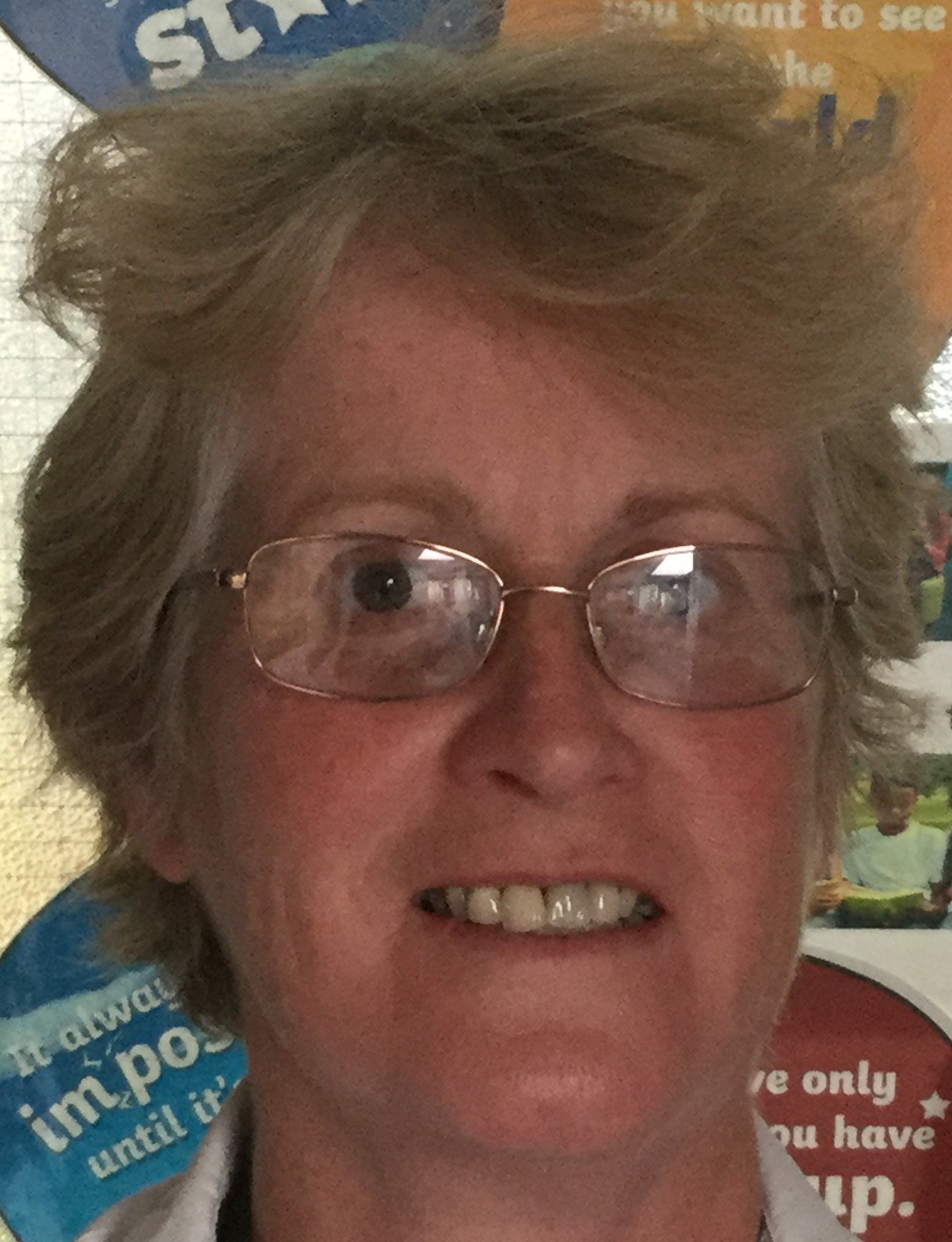 Mr Doyle Mrs Allen Class Teacher Learning Support Assistant
This half term, we are focusing on being Intentional and Prophetic. An intentional person is someone who lives deliberately; someone who builds up their own worldview and then tries to live by it. To live intentionally is to march to the beat of a different drummer, very much the way we live as a family in St Paul's Primary School. Jesus Christ was a person who lived intentionally and is a model of a good human life. His words, actions and example reflect his values.
Being prophetic is about being seen to do good and about speaking out for what is right. Good news is only good news if it is announced. Christ calls us in a different direction to a life characterized by compassion, faith, hope and, above all, love. Trying to live in an intentional and prophetic way is what ultimately makes us human.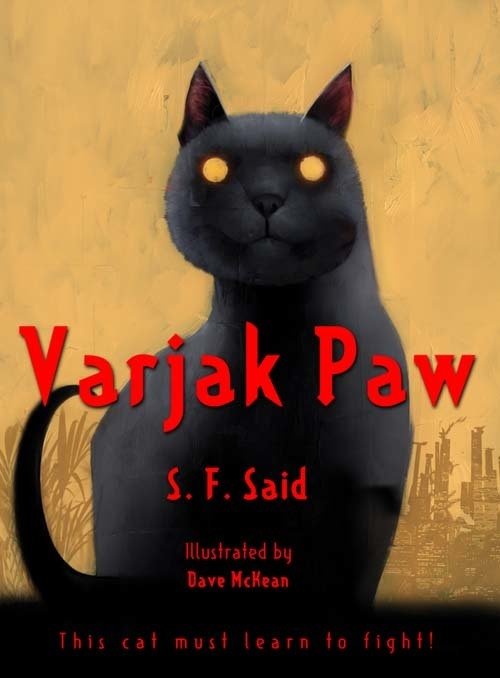 This half term, we will be reading Varjak Paw by SF Said. It is a story of adventure and danger where a young Mesopotamian Blue Kitten has to venture out into the big, bad world to seek out a saviour for his family who are being threatened by unknown forces. On the way, he will encounter gangs of feral cats, dangerous dogs and his only guiding light are the words of his esteemed ancestor, Jalal, who teaches him the Way. This ancient martial art will be the only thing that saves Varjak from failing in his quest when he realises that his saviour may be closer to hand than he originally thought!
Reading Champions!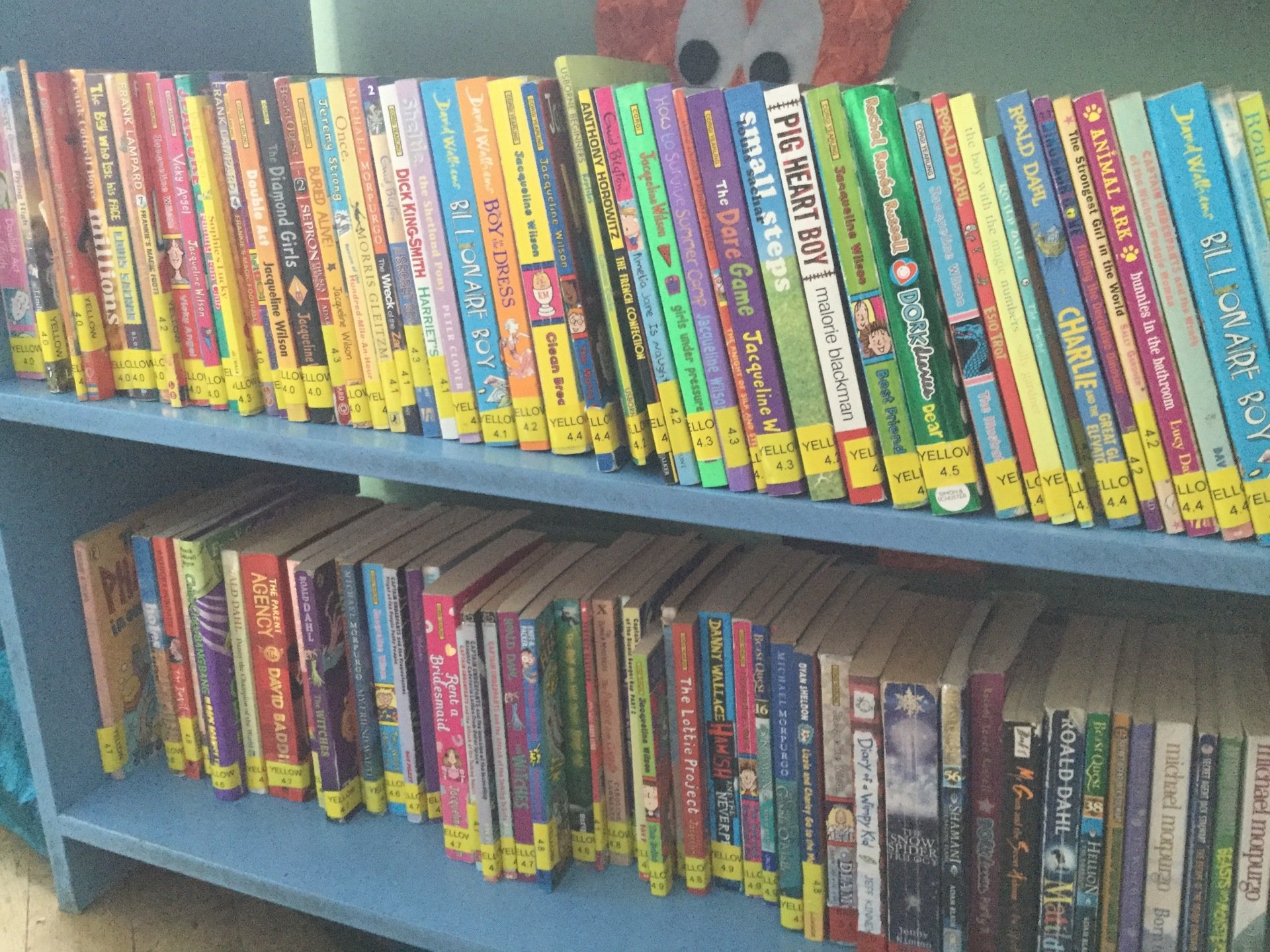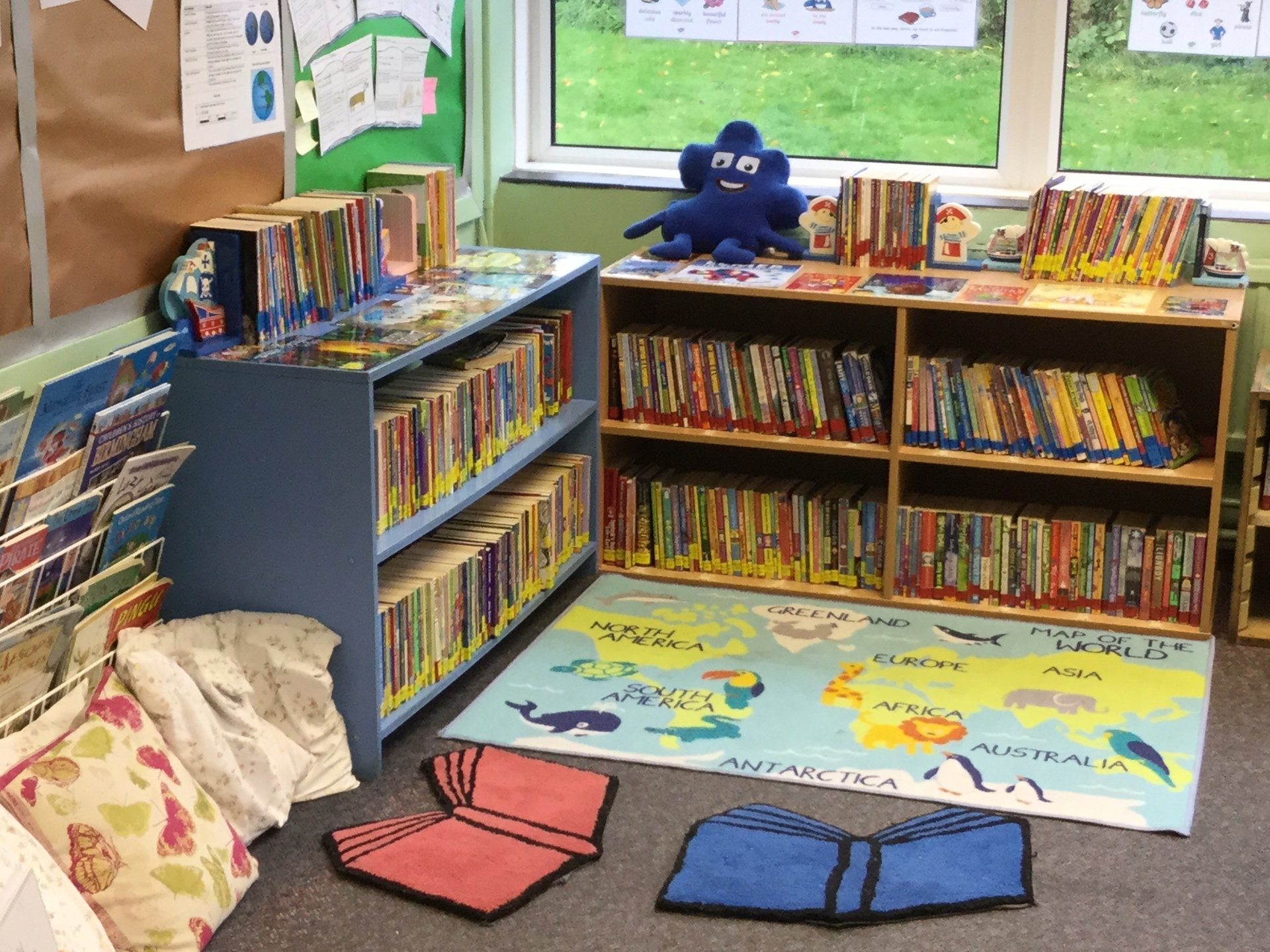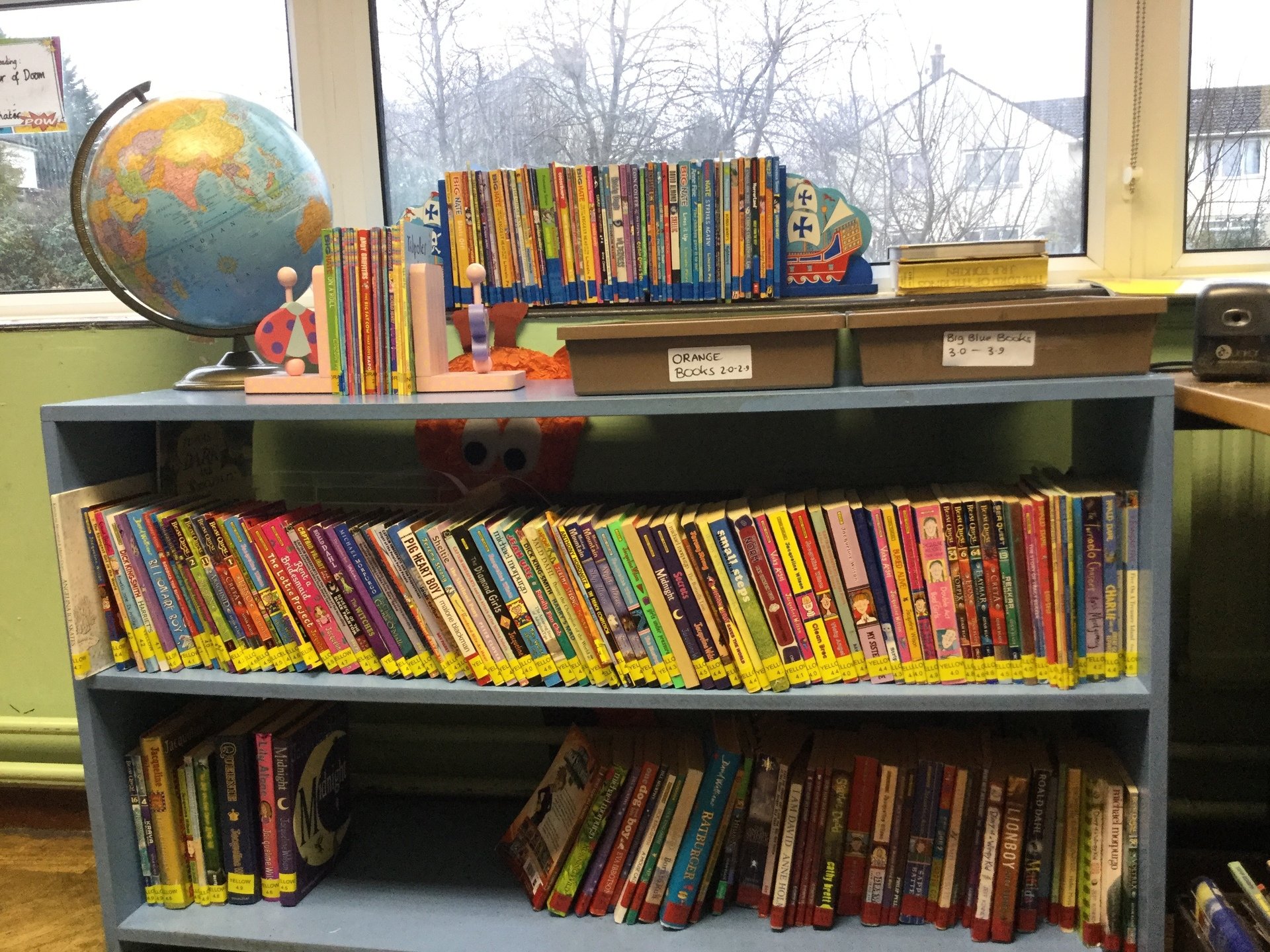 Year 4 love to read and we have a huge selection of books in our class library to suit every pupil's taste. Once we complete our star test, we can select books that correspond to our ZPD code. We complete tests on the Accelerated Reader programme and expand our vocabulary with every new book we read.
Maths
This half term, we will be continuing to use efficient methods to multiply and divide numbers. We will be multiplying and dividing up to three digit numbers by one digit as well as concentrating on our factor pairs when multiplying. We will also be looking at measuring Area this half term and working out how it is different from calculating perimeter. If we are lucky, we may also begin fractions and finding out why Mr Doyle loves teaching his favourite topic in maths!
This year, we will be preparing for the national times tables test but we are very confident that we will do well because we practice on TT Rockstars every day and also each night at home. Each student has their own individual log in and can practice at at any time. The more practice they get, the more accurate their answers will be.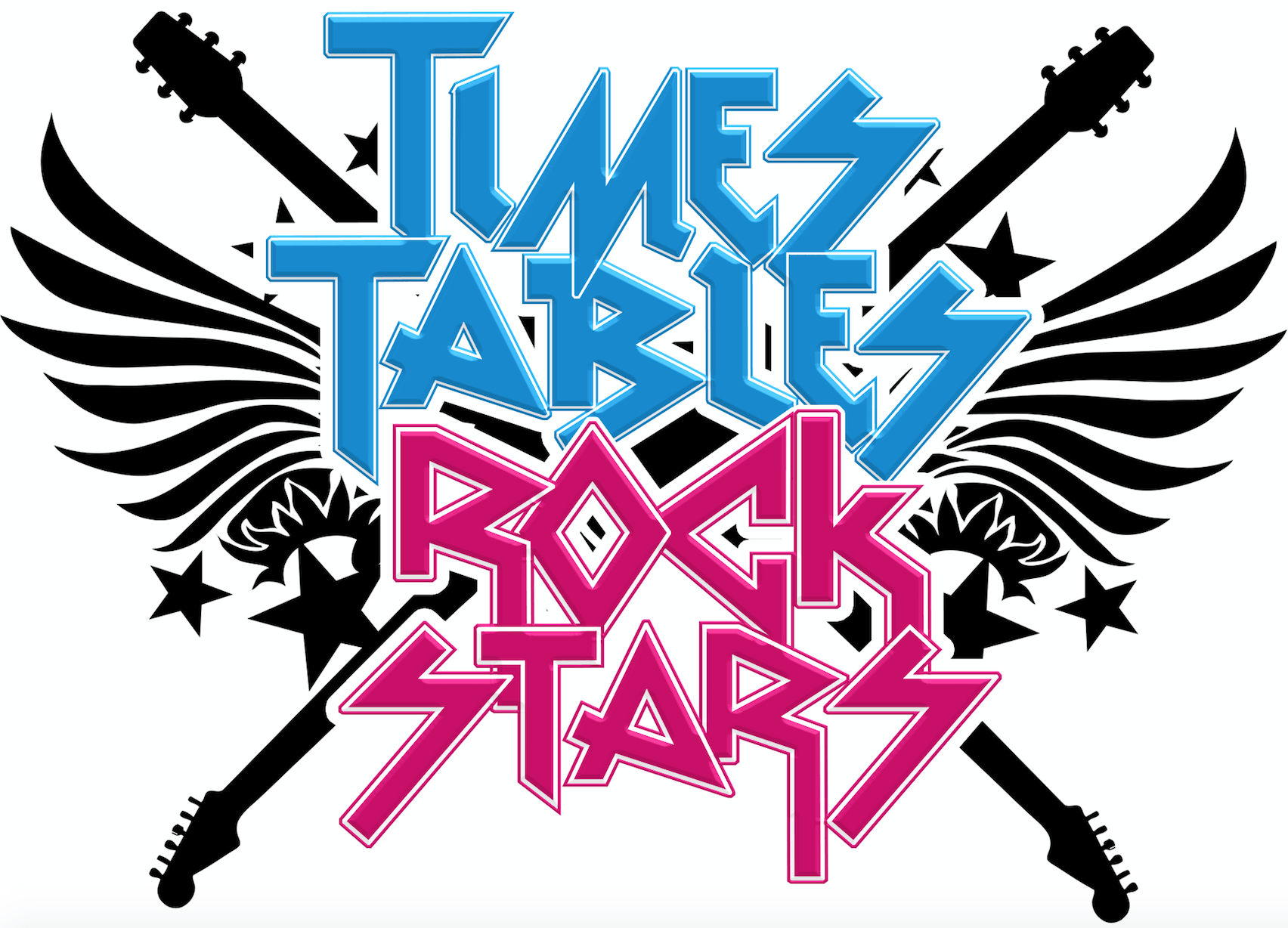 Remember, we have to be accurate in our answers to pass the Times tables test so practice every night and be ready each day in class for new challenges. Who will be the most accurate pupil in the class?
Religious Education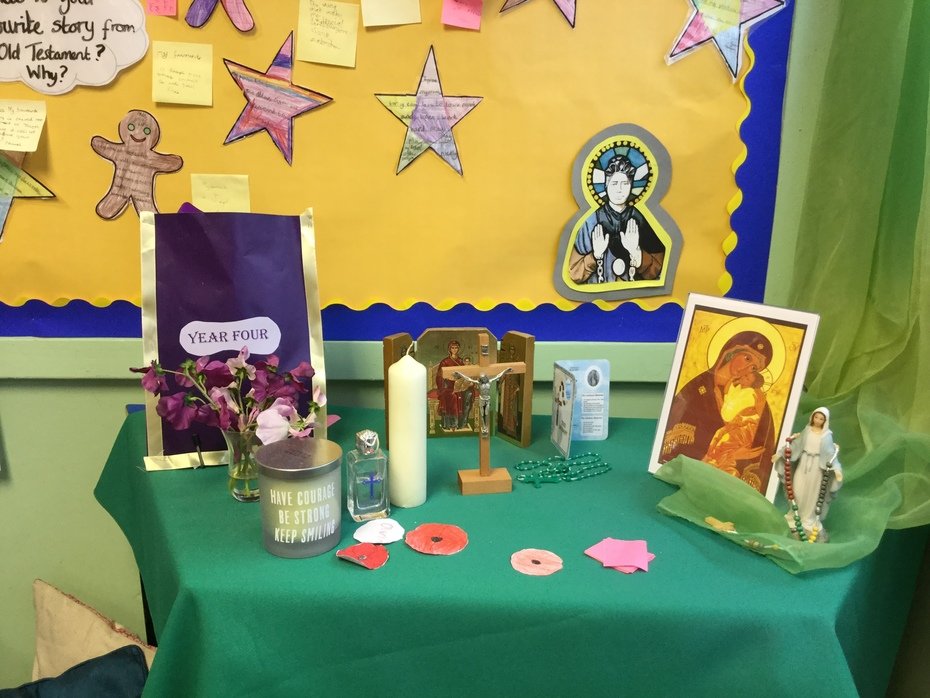 Our Prayer table.
This half term, we will be looking at the story of Creation and wonder at the miracle that God has created, knowing that we have all been made in his likeness. We will learn about the stories of Abraham and Isaac and Jacob and his son, Joseph. We will see how God tested Abraham's faith but protected Isaac from harm. God's goodness flows through Joseph as we see him forgive his brothers who had sold him into slavery. We will also share the life of Christ as part of his community in our lessons. Exploring the work of Mission together and CAFOD, we will see how the Catholic church works with communities around the world, spreading the Good News.
Science
We will be covering the exciting topic of the world of sound. How do we hear things? Why can animals hear things much better than we can? Does the size of your ears determine your ability to hear? We will be conducting experiments and finding out the answers to all the questions we have ever had about the sounds we hear in our everyday lives. We will be using our knowledge to develop, plan and build our own musical instruments. We will then experiment with the tone and pitch of our instruments and record the decibel level of our recycled material orchestra.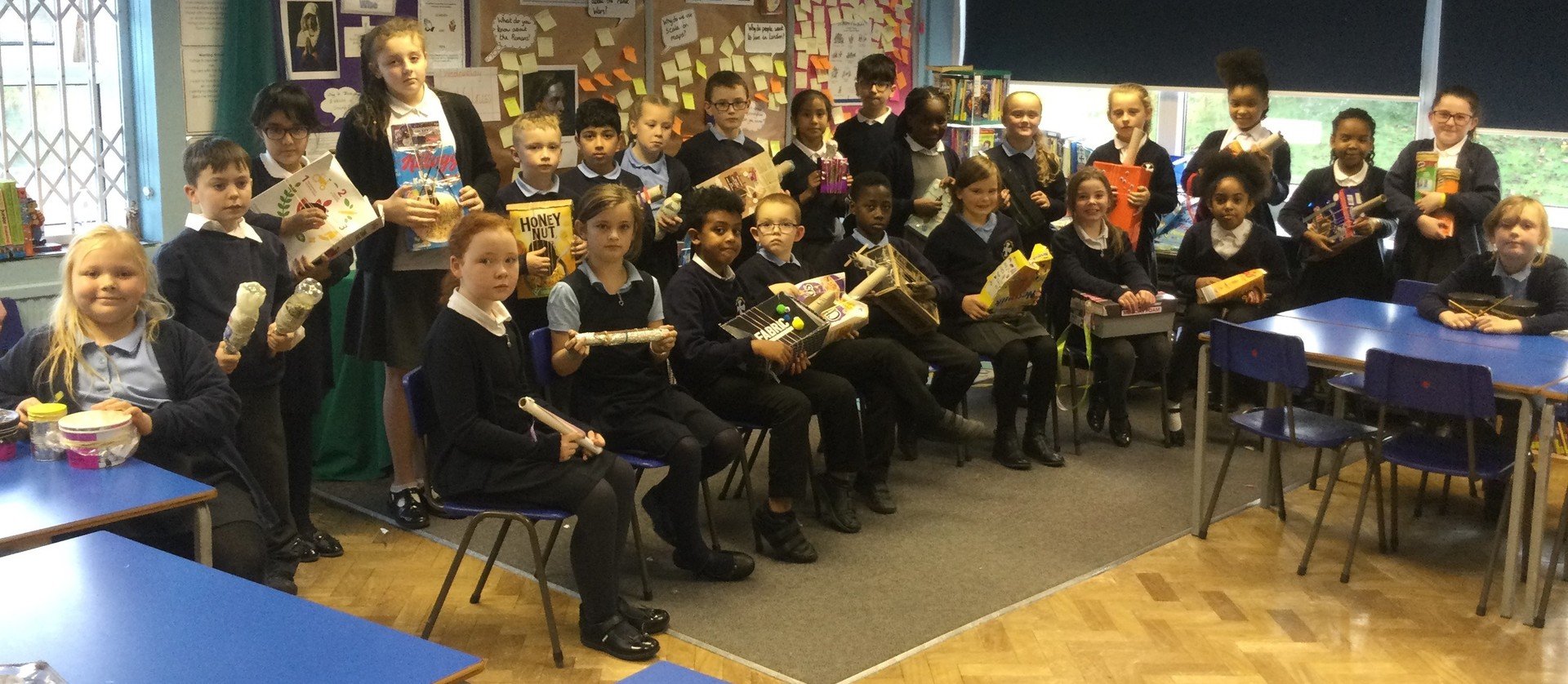 Curriculum
History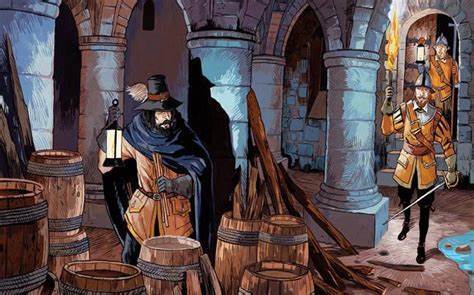 In History this term, we are going to find out about the reign of King James I of England and understand why he was not the most popular ruler of England. We will explore the relationship between the king and his subjects and find out about the Gunpowder Plot. As well as researching the life of Guy Fawkes, we will also delve into the records to discover the truth about the Divine rule of Kings, something James I was every enthusiastic about!
Geography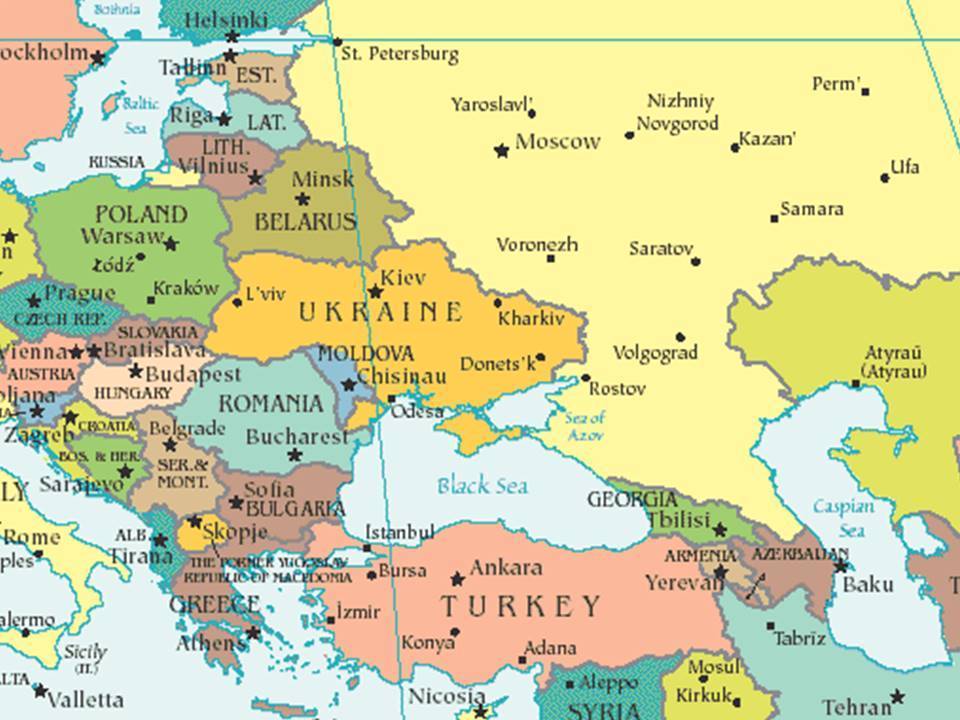 In Geography, we will be exploring the cities and landscapes of Eastern Europe. We will travel along the mighty rivers of the East, such as the Don, the Danube and the Volga and explore the many cities and landscapes we encounter along the way. The economies which depend on the Black Sea and the Caspian Sea will be examined. We will also take a stroll through the vast mountain ranges of the Caucuses and seek the mineral wealth concealed there.
Art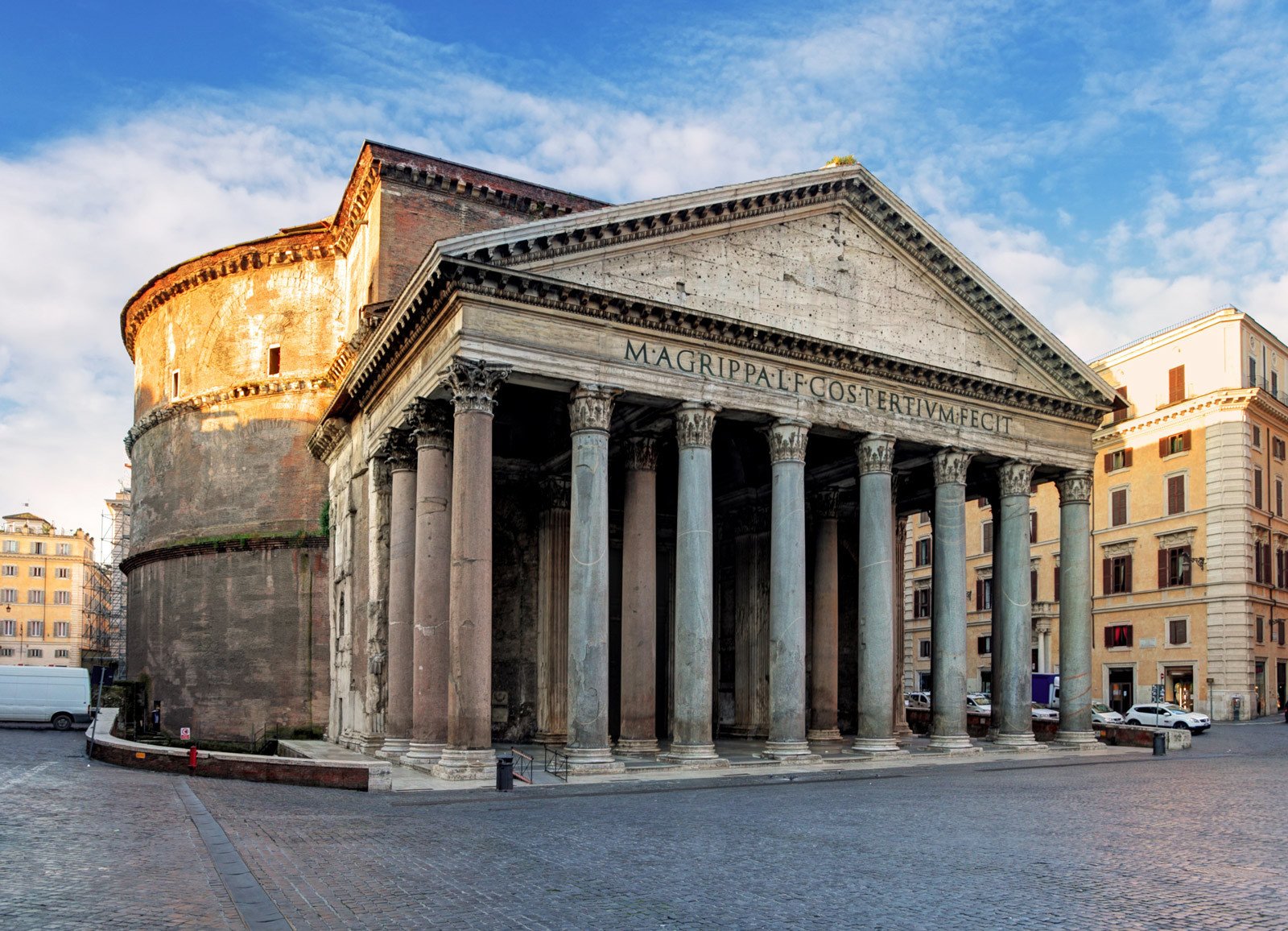 In Art, we are going to study the monuments and architecture of ancient Rome. This will be building on the knowledge we have gained from our studies of Roman history. From an in depth study of the Colosseum to working as a team to build our own models of the Pantheon, every aspect of classical architecture will be explored to create a mosaic which will combine prior knowledge, home based research and artistic inspiration.
Music

This half term, we will be exploring the music of English composer, Gustav Holst, building on what we have learned about the orchestra in Autumn 1. We will listen to his Planets Suite and work out the eerie rhythm, and exciting tempo of his work. We will explore how he drew his inspiration from the planets and based his musical tones on the character of each planet. We might also hear how present day composers like John Williams was inspired by 'Mars, the bringer of War', when he write the theme for Darth Vader in Star Wars!
Class notices
We have PE on a Tuesday so full kit must be worn in school.
Water bottles are to be brought into school and taken home each day.
Reading books and diaries are to be taken home each night and diaries to be signed each night.
Spellings are given every Friday for a spelling test on the following Friday. These are written in the diaries.
We love Times Table Rock Stars! Please use it at home. https://ttrockstars.com/login
Remember! Excellent handwriting means that you can earn the right to use a pen in class! Keep practising!