Virtues
Each half term, the children study two new virtues and apply these to their everyday lives.
Every other week one child from each class is chosen for demonstrating these virtues and their names are written on leaves and hung on the Virtue Tree. This is displayed in our Reception area. The children's demonstrations of the Jesuit virtues will fill its branches.
2022-23- Virtues
| | |
| --- | --- |
| 2022 - 2023 | |
| Autumn 1 | Compassionate & Loving |
| Autumn 2 | Faith-filled & Hopeful |
| Spring 1 | Eloquent & Truthful |
| Spring 2 | Learned & Wise |
| Summer 1 | Curious & Active |
| Summer 2 | Intentional & Prophetic |
Gospel Virtues
We are following the Catholic Schools Profile. Pupils at St Paul's Catholic Primary School are growing to be:
Grateful for their own gifts, for the gift of other people; and for the blessings of each day; and generous with their gifts, becoming men and women for others.
Attentive to their experience and to their vocation; and discerning about the choices they make and the effects of those choices.
Compassionate towards others, near and far, especially the less fortunate; and loving by their just actions and forgiving words.
Faith-filled in their beliefs and hopeful for the future.
Eloquent and truthful in what they say of themselves, the relations between people, and the world.
Learned, finding God in all things; and wise in the ways they use their learning for the common good.
Curious about everything; and active in their engagement with the world, changing what they can for the better.
Intentional in the way they live and use the resources of the earth, guided by conscience; and prophetic in the example they set to others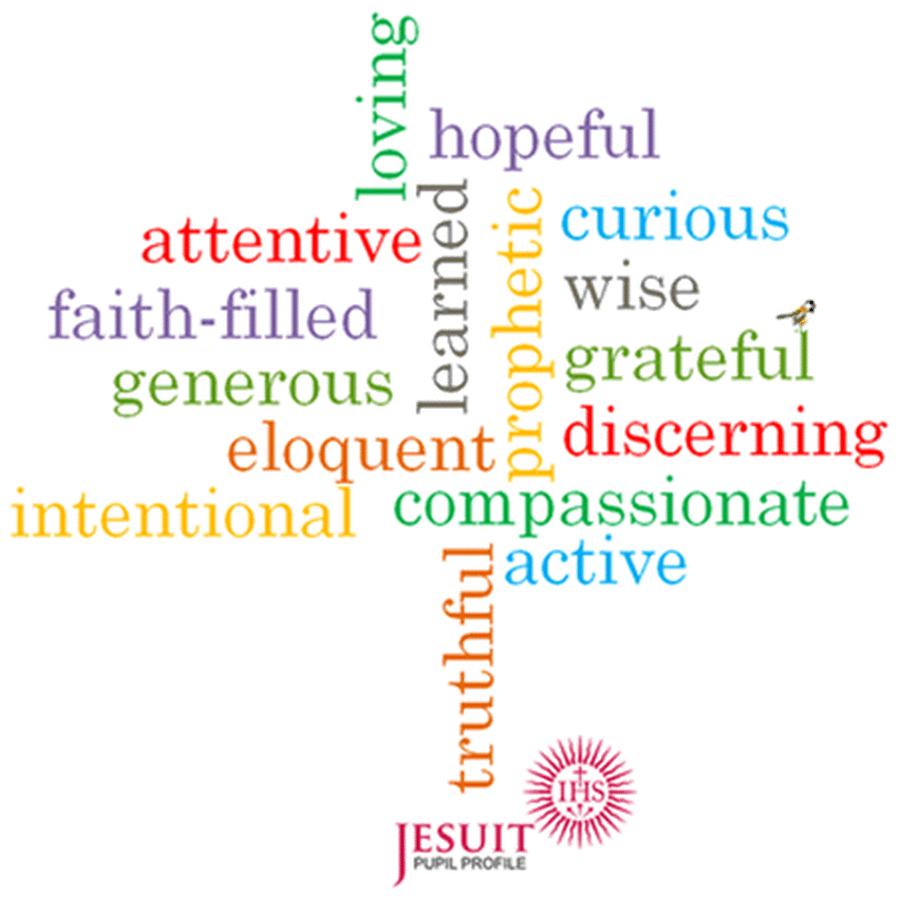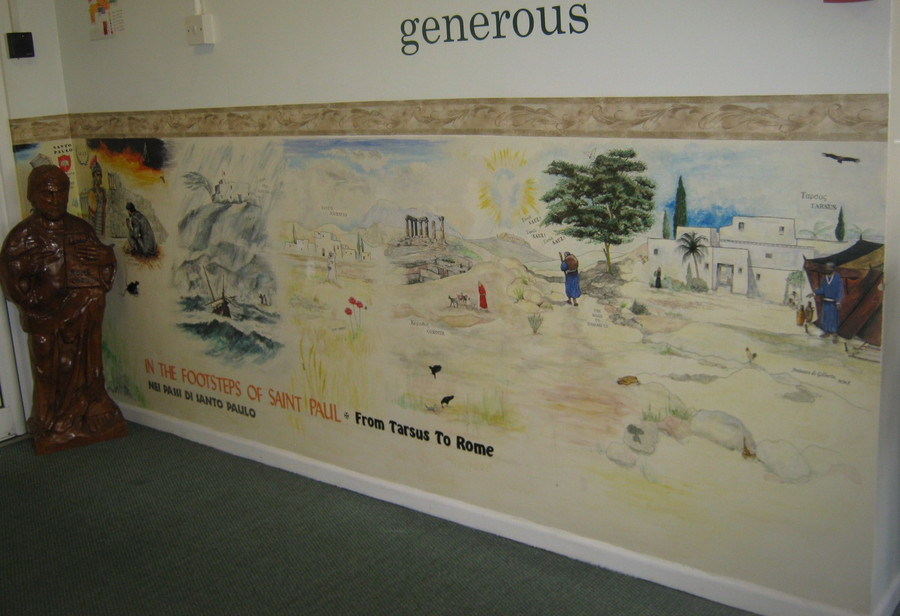 On entering our school, you can instantly see how important our faith is to us.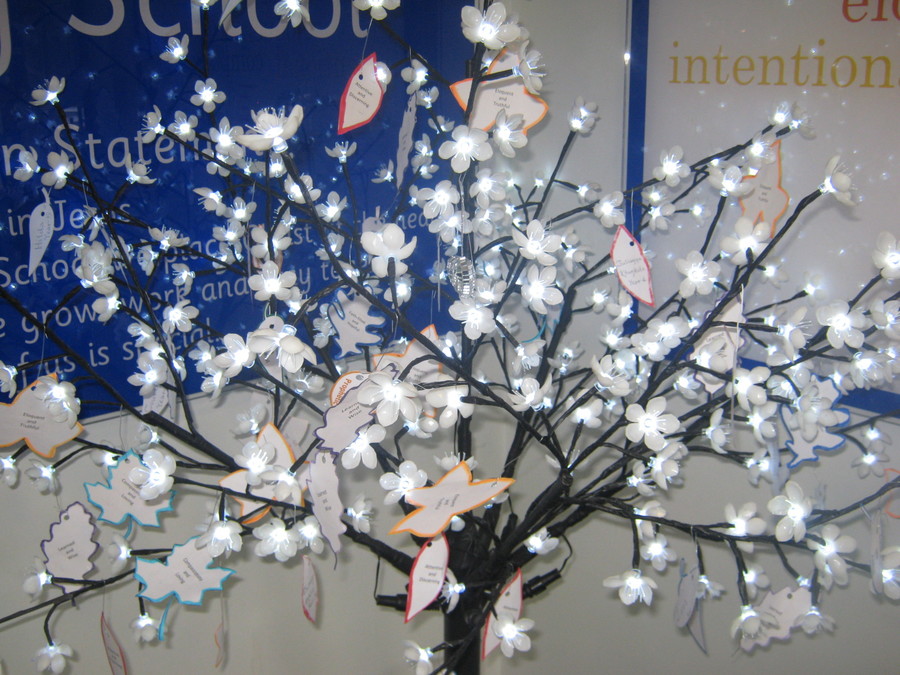 We focus on two virtues every half term. Names of the children who have shown these virtues in a special way are shown on our Virtue Tree.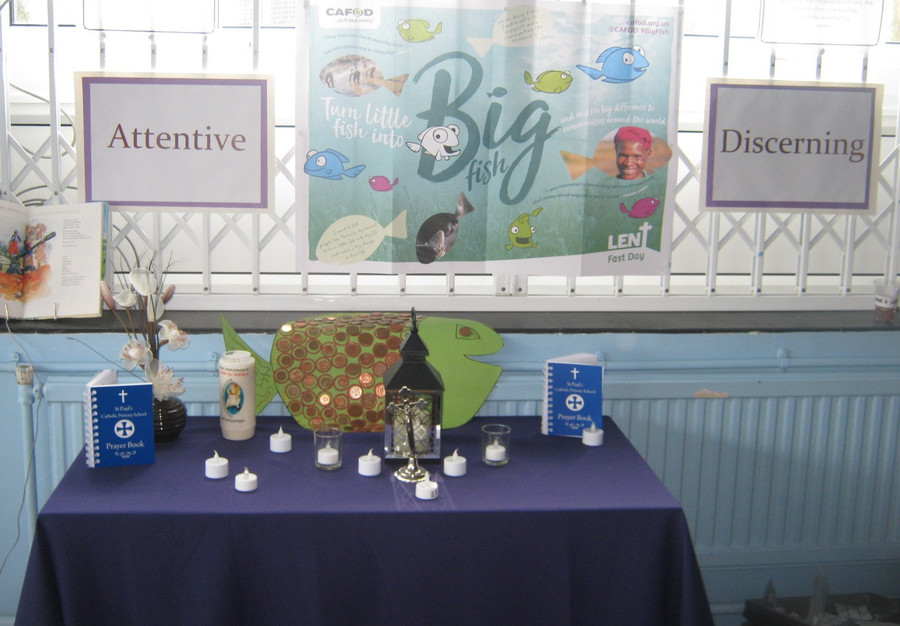 In every class we think about living by our focus virtues. We reflect on our thoughts, words and actions and gather these on our prayer tables.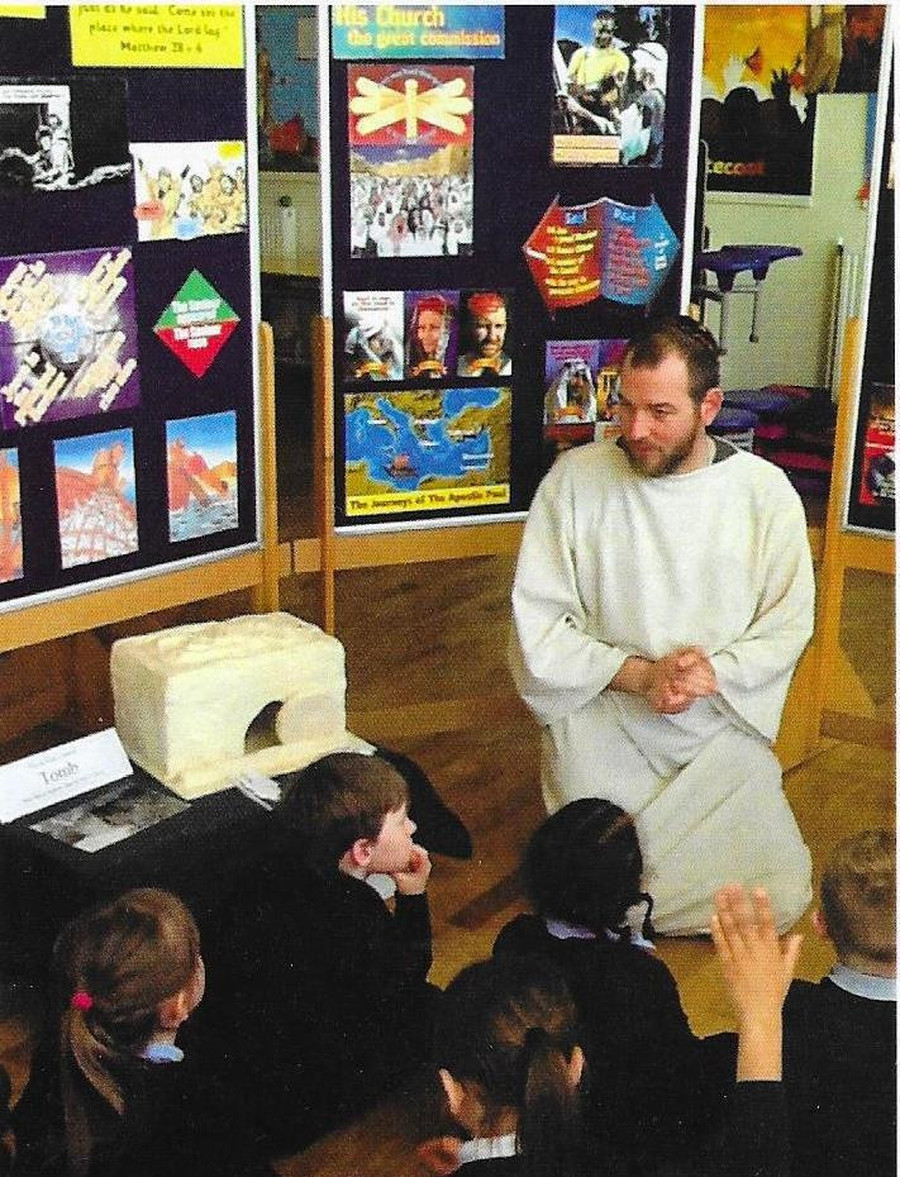 We try to live out the commandment of 'Love one another as I have loved you' by reaching out to communities at a local, national and international level. We work alongside and learn from members our local Baptist Church.