Friday 17th July - The Last Day!
No Zoom today. I'm busy sorting out our classroom and have lots of things to do for Mrs Damms.
A message for you:
Dear Year 5,
Thank you for a wonderful year. I have really enjoyed the time we have spent together this year and I'm devastated to be losing you all. This being said, I know you'll all be amazing in Year 6 and you'll flourish. I have every faith in every single one of you achieving highly and doing your best. You've done me proud this year and I know you'll do the same for Mrs Barton. Keep working hard and show her what you're made of. I know how excited she is to have you as her class as I've told her just how brilliant you all are (don't let me down!).
Don't be nervous about coming back into school in September. There are plenty of things in place to keep you safe and it's up to all of us to work together to make sure our environments are clean and that we hand wash regularly. Things won't quite be back to normal, but they will be a lot more normal than having to do our work at home!
I look forward to seeing you all again in September, don't forget to come and see me and tell me how you're getting on. I will miss you all greatly.
Have a wonderful break now. You've all earned it after all the hard work you've put in at home over the last few months.
See you soon,
Love Mrs Minchin
P.S. Due to popular demand, I will be continuing to read aloud for those of you who want to keep up with the Baudelaires over the 6 weeks. I can't promise a video everyday but there will definitely be some to see! I've added a new drop down under home learning so they're easy to find. Also, on the main home learning page, I've added some maths test papers in case you want something to do when you're bored and some other activities that might fill an afternoon of boredom. Enjoy and let me know if you've completed any of these tasks. I am happy to receive emails during the holiday, my door is always open.
9.00 - Final spelling test.
9.30 - English
I just want you to thing about next year and answer these questions:
What are you most looking forward to?
What are you nervous about?
What topics or lessons are you excited about doing and why?
What memories do you want to make in your last year of primary school?
Do you think being in Year 6 will change you?
What memories do you have of other years that will stay with you forever?
One of my favourite memories of this year has got to be dinner times at Whitemore lakes, hearing about your days and all the things you had achieved made me so happy. Also, I have lovely memories in class doing all our day to day activities and going to the Waseley hills. We have had many laughs this year and long may those laughs continue.
10.30 - Break
11.00 - Maths
Here is the reasoning test I promised you!
Have a go at as many questions as you can and I'll upload the answers for you to check later!
Here is our final poem of the day: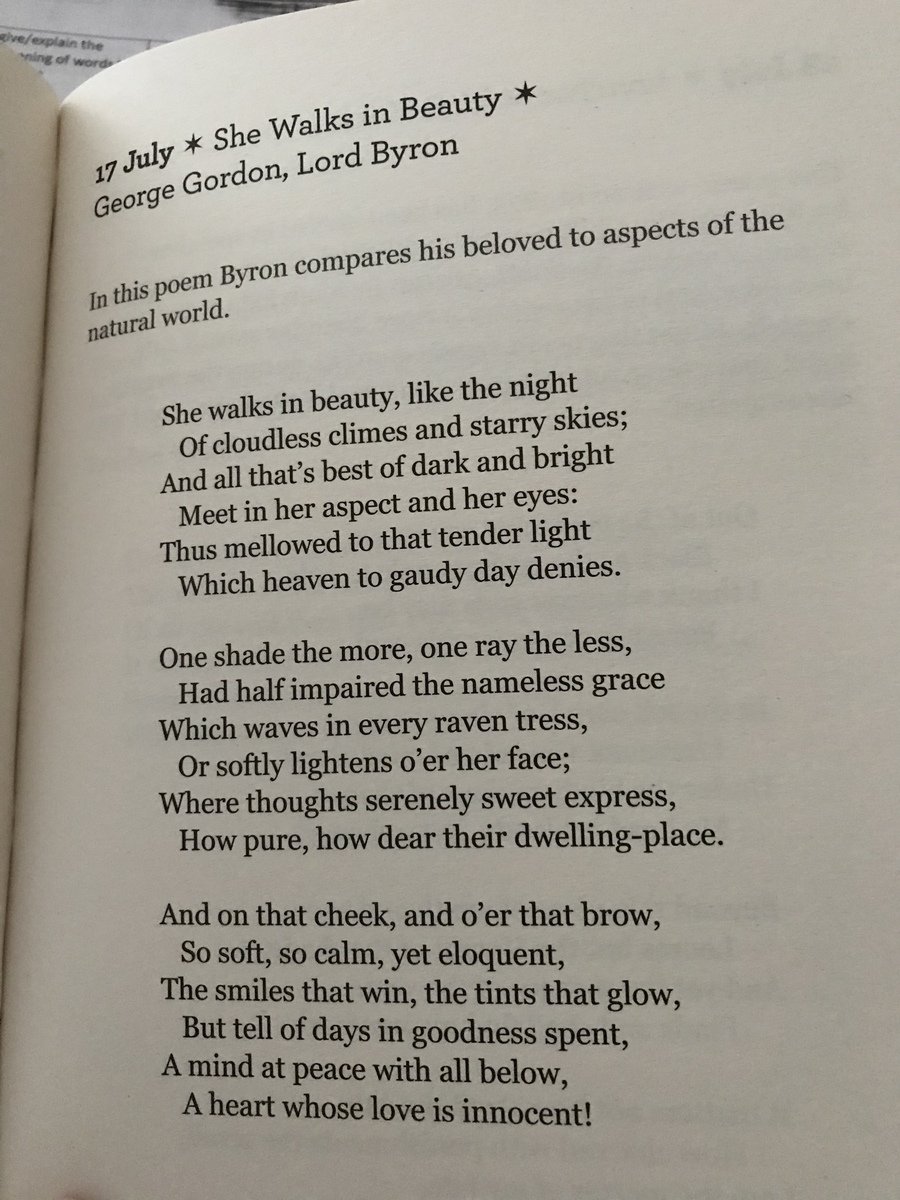 12.00 - Lunch
1.00 - PSHE
Draw yourself in the centre of the page and surround yourself with the things you are proud of.
These can be attributes or things you have achieved, maybe friends and family you have.
Then think to the future – What more do you want from life?
Draw yourself again in the centre of the page (on the back) and label it my future self and do the same again.
How different do you think you'll be in the future?
2.00 - Final art challenge - Design a poster to welcome everyone back to school in September.
Reading aloud session 67
Hi guys. Sorry but I'm going to have to cancel Zoom.
My appointment has left me with a very sore/numb mouth!
I'll send you codes for Monday so you can be in 3 Zooms next week instead.
9.00 - Get someone to test you on your spellings.
Grammar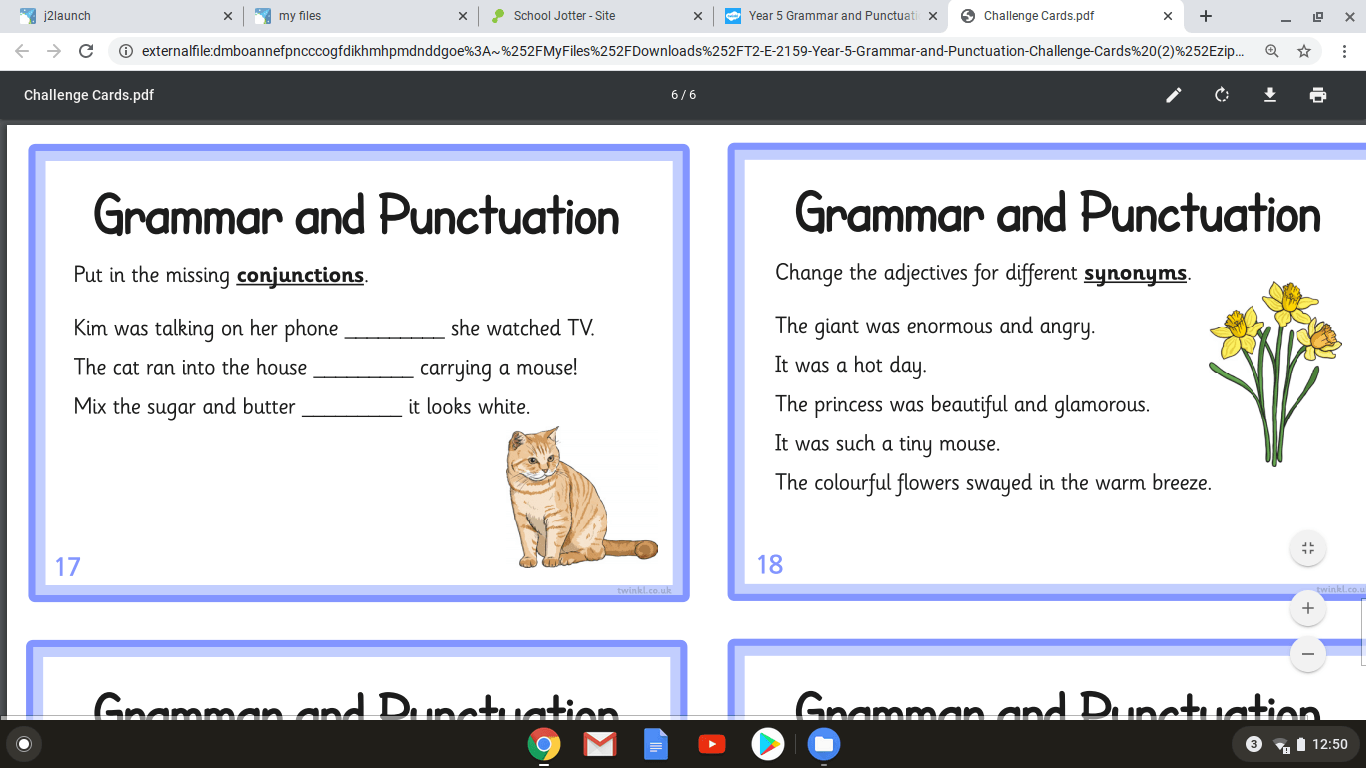 9.30 - English
LO: To be able to write a summary.
Today we are focusing on the third and fourth box of our summary planning sheet.
This will be your official second paragraph.
Here is our poem of the day: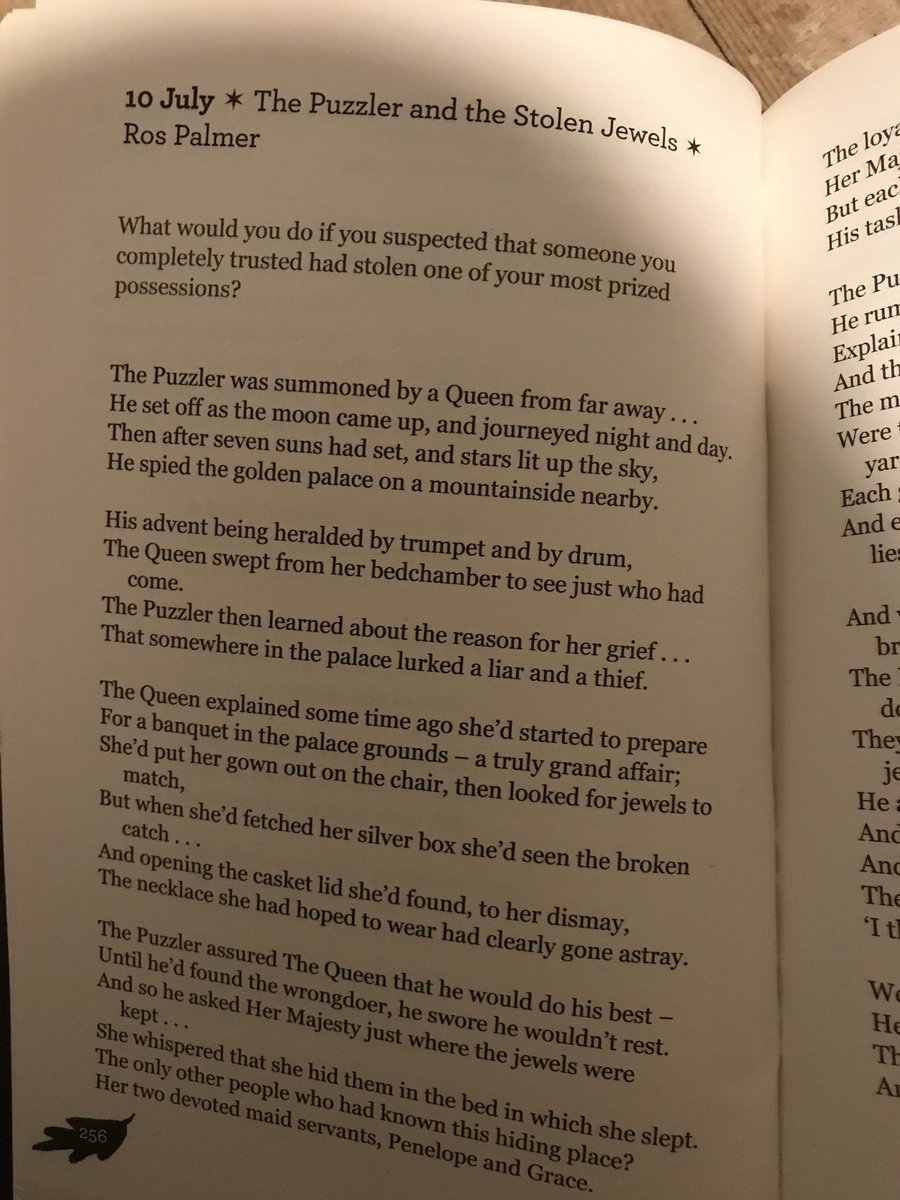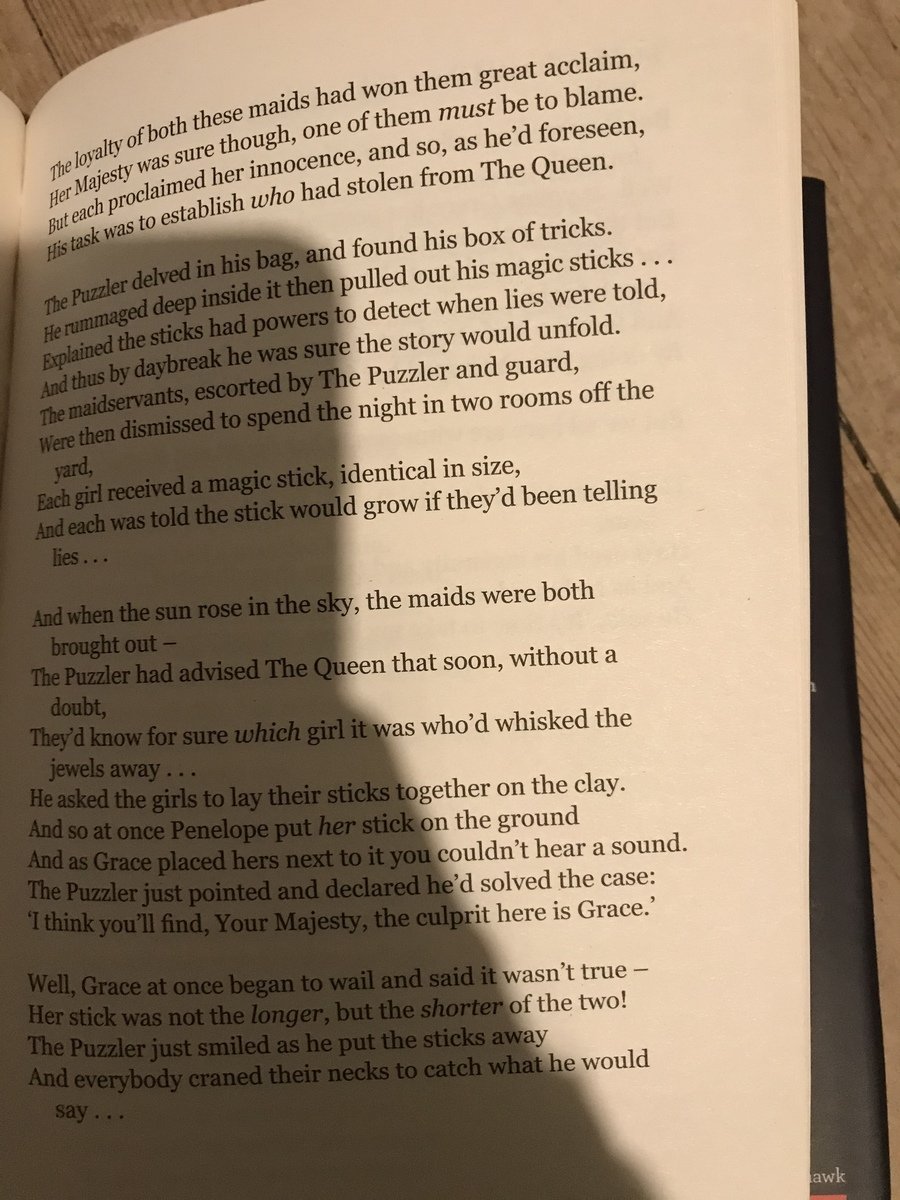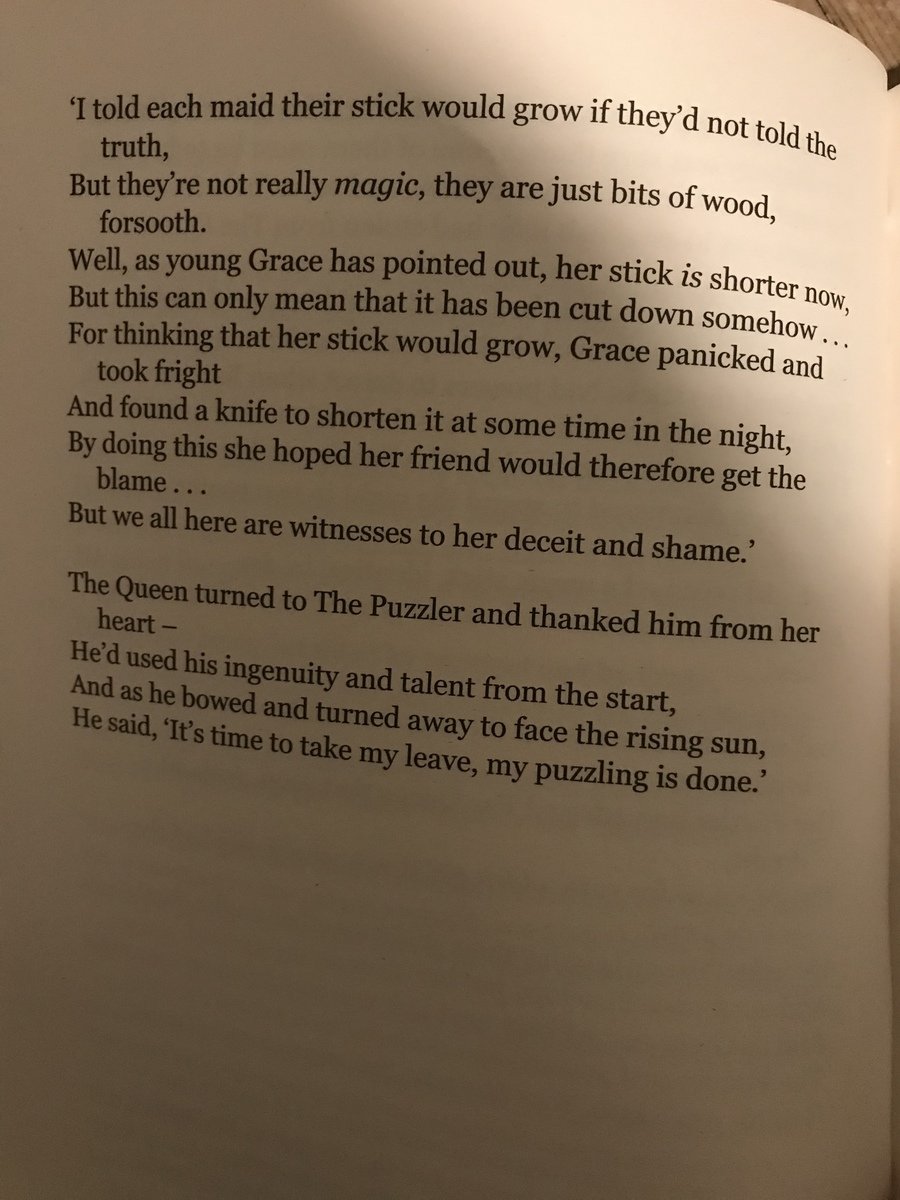 10.30 - Break time
11.00 - Maths
LO: To be able to use fractions.
Due to popular demand it has been requested that we focus on fractions again for a few more days.
Some of the work we may have done already, but this is now more of a revision activity to remind you of some of the processes we use when converting, adding, subtracting and multiplying fractions.
Retrieval
1. 304,789 + 290,856
2. 807,258 - 356,200
3. 23,408 x 7
4. 3480 x 24
Main lesson:
When we convert improper fractions from improper to mixed number, we need to divide the numerator by the denominator to get our whole numbers and then whatever is left over is our fraction. Sometimes these can be simplified too if both the numerator and denominator can be divided by the same number.
E.g. 14/6 = 14 divided by 6 is 2 remainder 2
Therefore, this would be 2 2/6
then 2/6 can be divided by 2 to end up with 1/3
So out answer is 2 1/3
When we convert the opposite way round from mixed number to improper fraction, we do the opposite. We multiply our denominator by the whole number and then we add our numerator to get our answer.
Our denominator is always the same unless we can simplify.
E.g. 4 2/5 = 5 multiplied by 4 = 20 + 2 = 22/5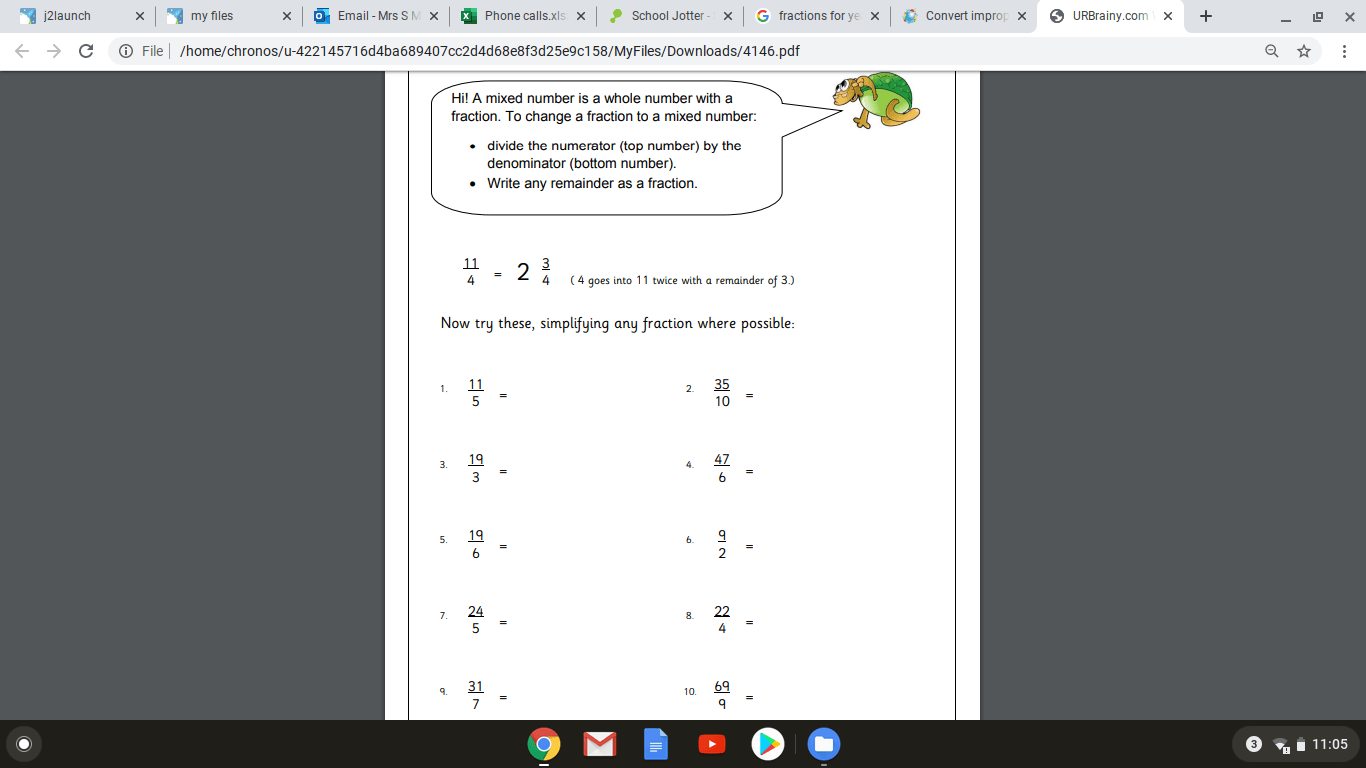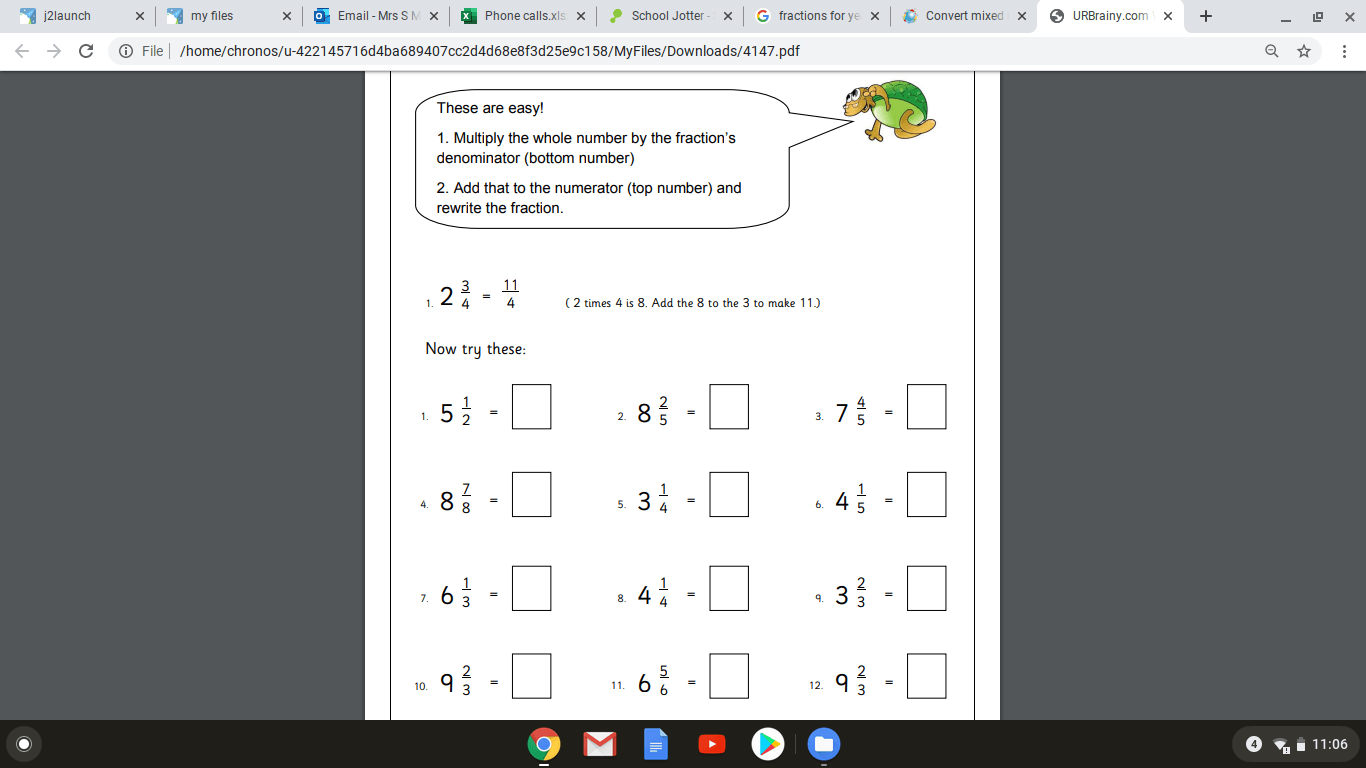 12.00 - Lunch
1.00 - PSHE
Explore the child-line website:
https://www.childline.org.uk/info-advice/school-collegeand-work/school-college/school/
Then need to create a poster with some top tips for other children returning to school after such a long time off. You can do this online or on paper.
2.00 - Art challenge.
Design a new front cover for your favourite book.
Reading aloud session 62
Zoom will be at 11.00 today!
9.00 - Grammar and get someone to test you on your spellings for the week.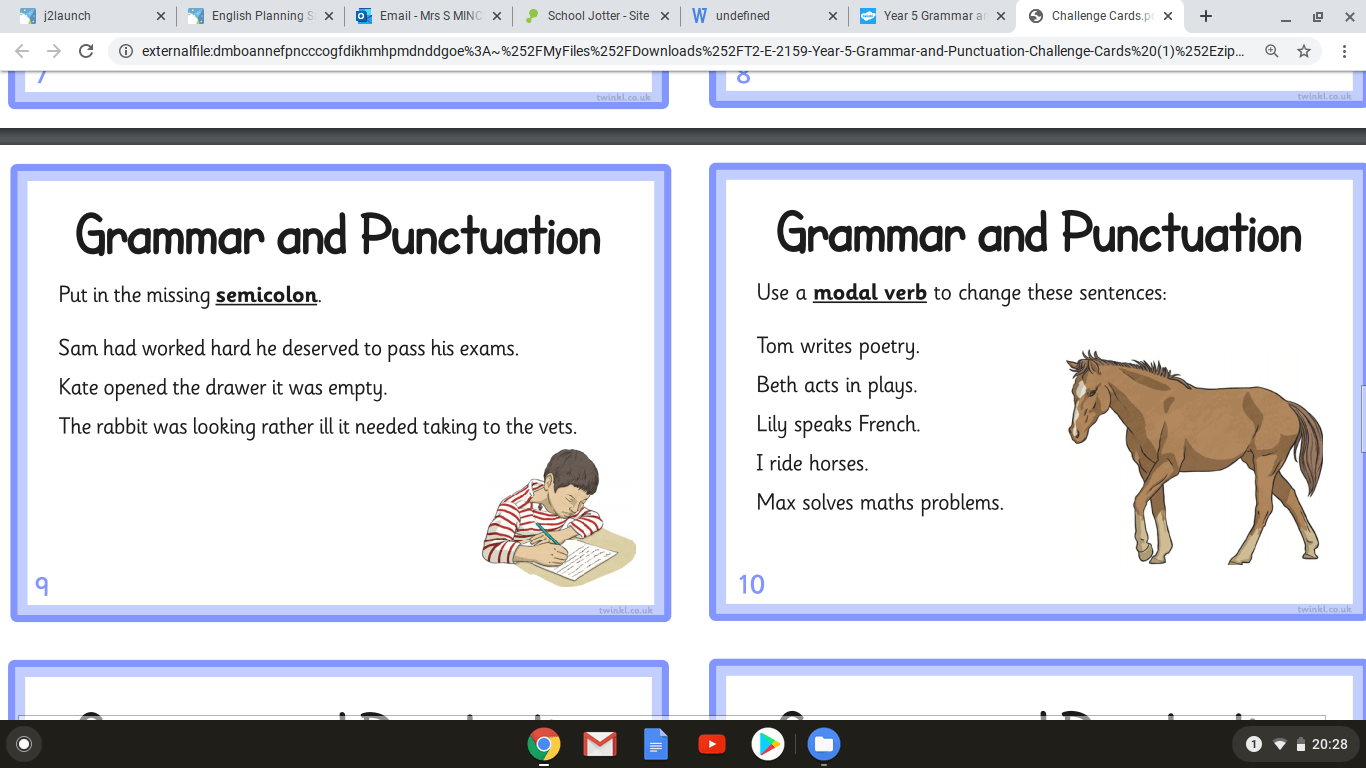 9.30 - English
LO: To be able to write a summary.
Today we are looking at the final box and finishing off our summary.
Use my example but remember not to copy it.
This is not a separate paragraph, we are continuing it so put a short date in your margin and carry on.
Here is our poem of the day: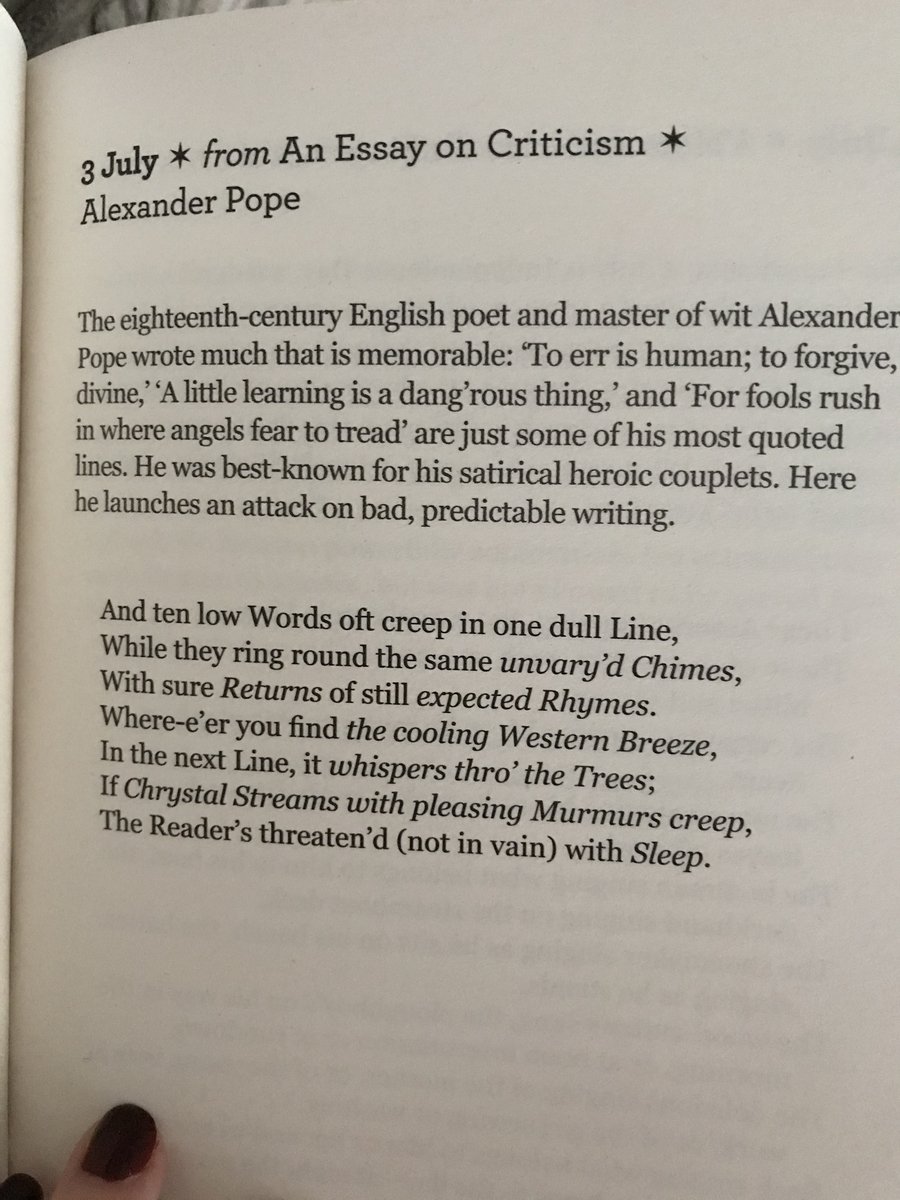 10.30 - Break
11.00 - Maths
LO: To be able to use reflection and co-ordinates.
Retrieval
1. 3/4 + 7/8 =
2. 9/12 - 2/3 =
3. 6/7 x 8 =
4. What is 5/8 of 64?
Main lesson:
Look at the problem solving question.
There are two mirror lines here so you should end up with 4 shapes!
As a challenge have a go at drawing a grid like the one in the problem solving section and add two mirror lines, then reflect the shape into each section.
2.00 - Art challenge. Day 28.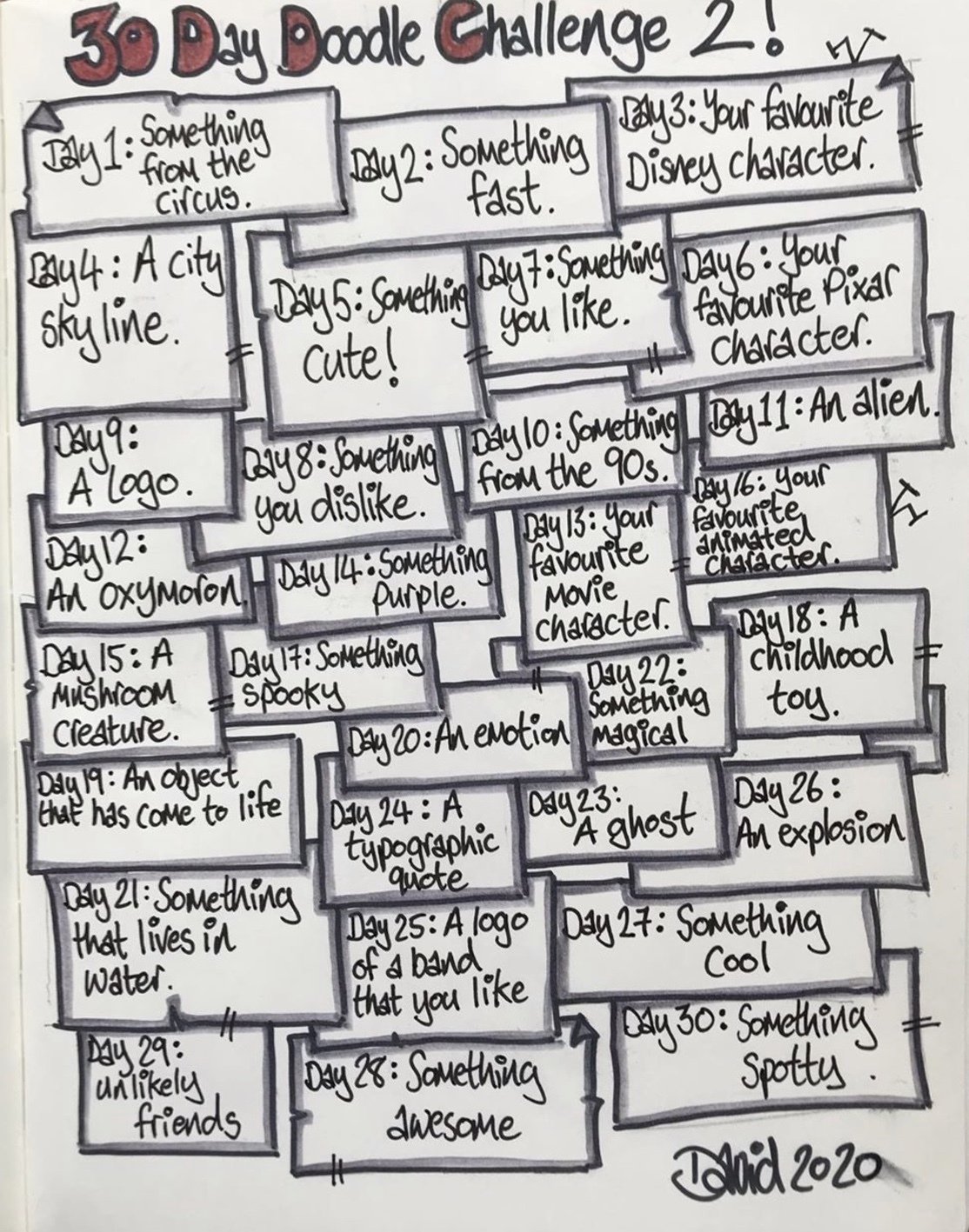 No Zoom this week. My apologies.
I will see you all next week.
9.00 - Spellings - Get someone to test you on your spellings for the week.
9.15 - English
Use modal verbs (verbs of possibility in the sentences below)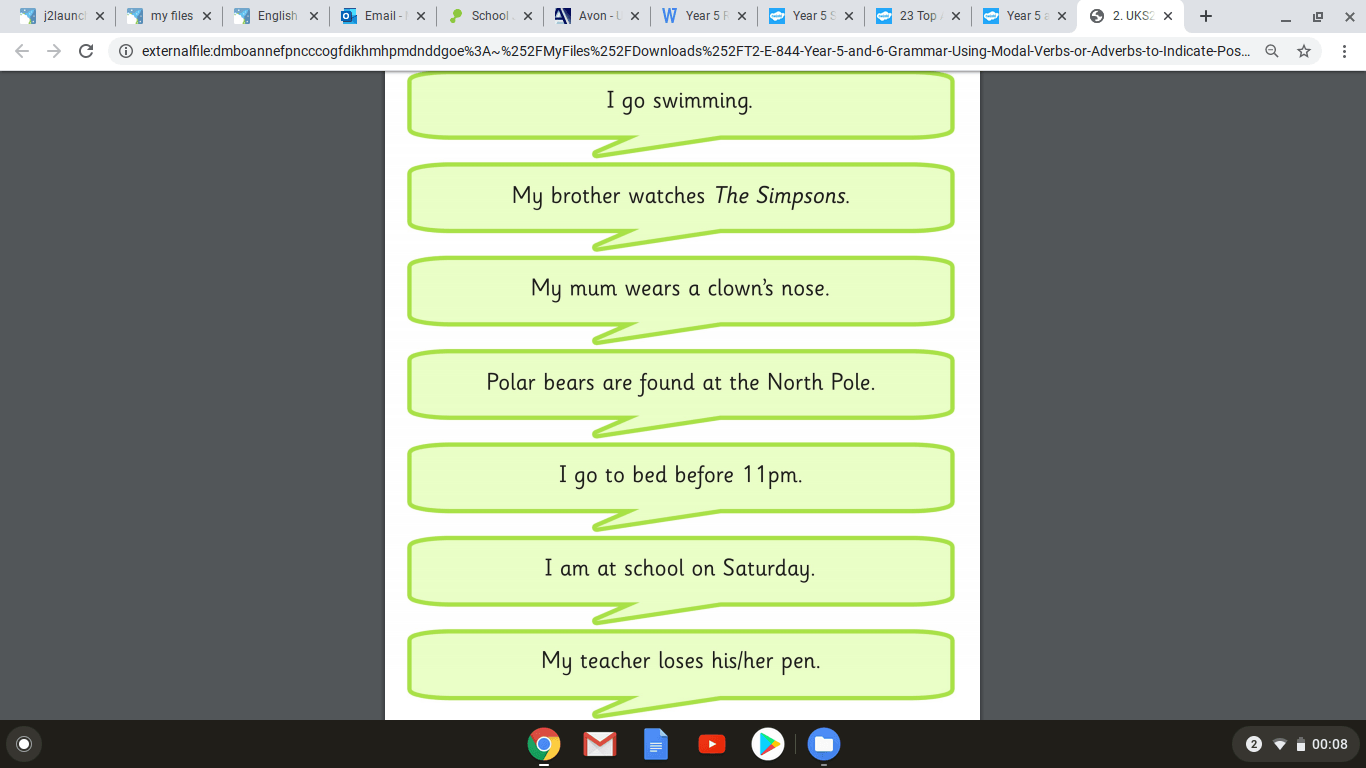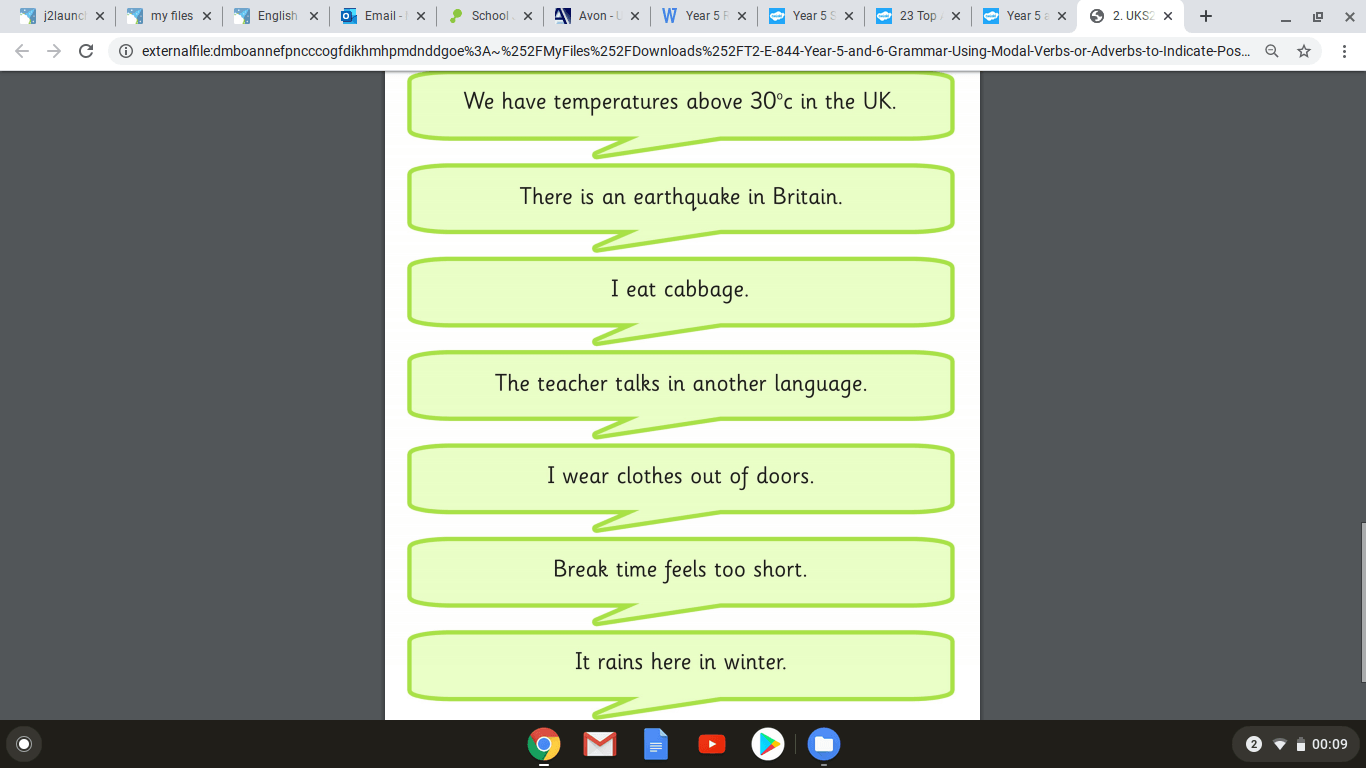 LO: To be able to understand the language and grammar used by the author.
Look at the sections of text below and pick out the following things that make the text as good as it is.
adjectives
synonyms
similes
metaphors
personification
expanded noun phrases
fronted adverbials
And then anything else you believe is useful.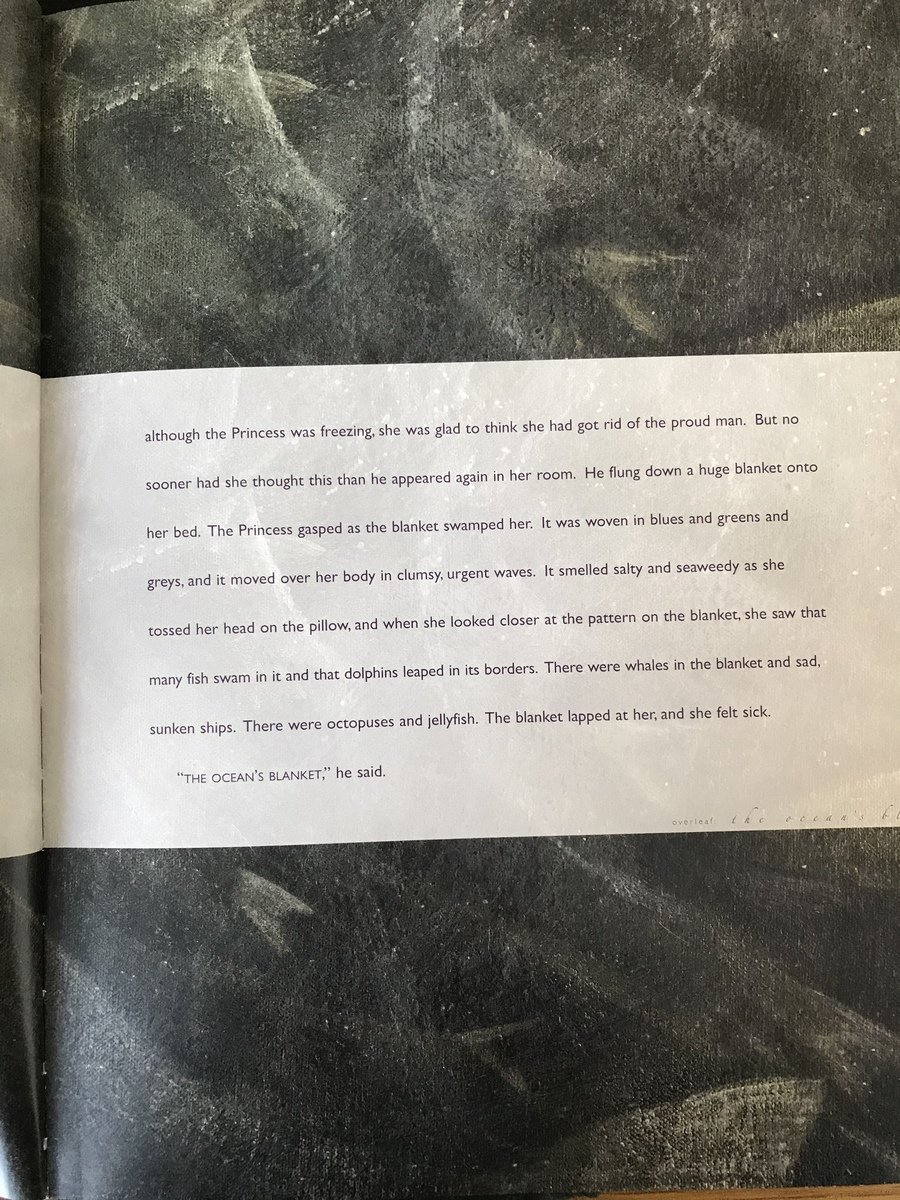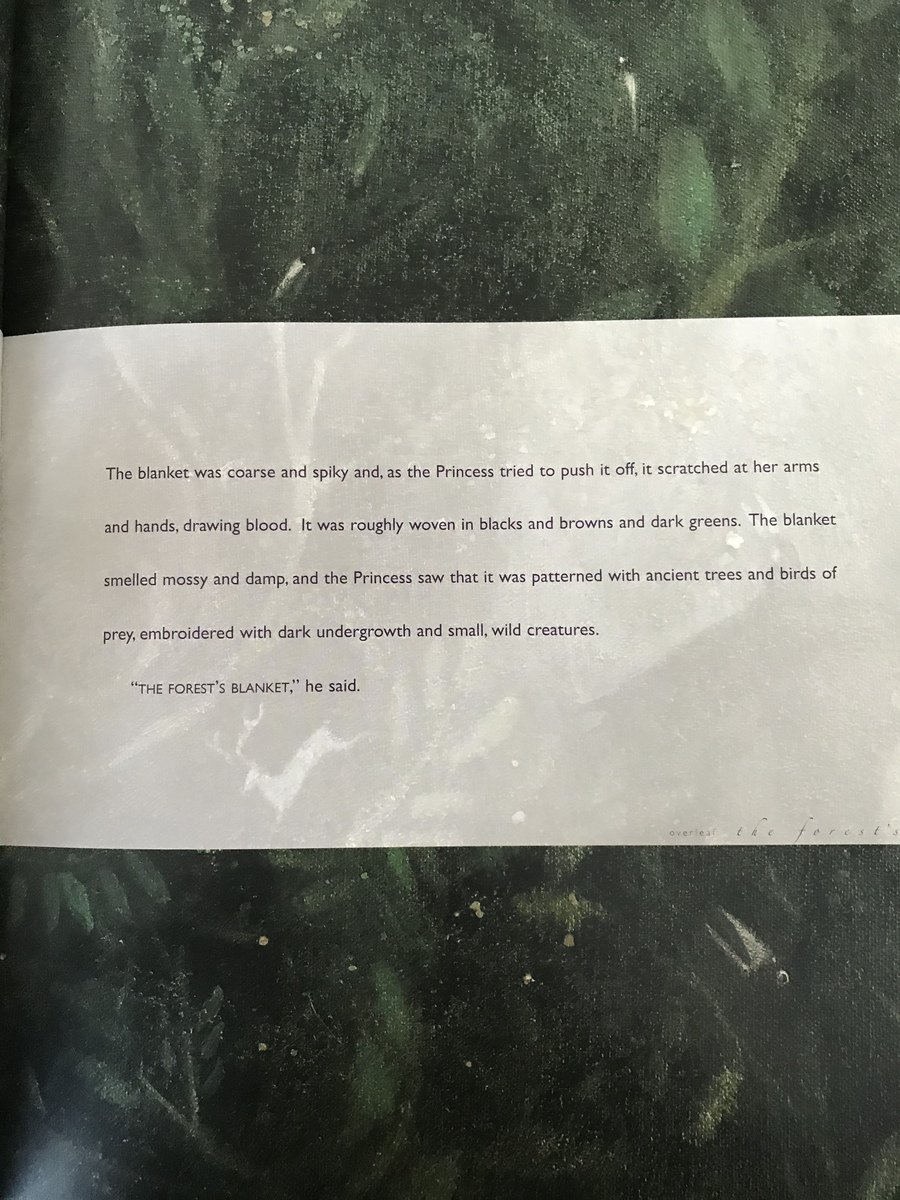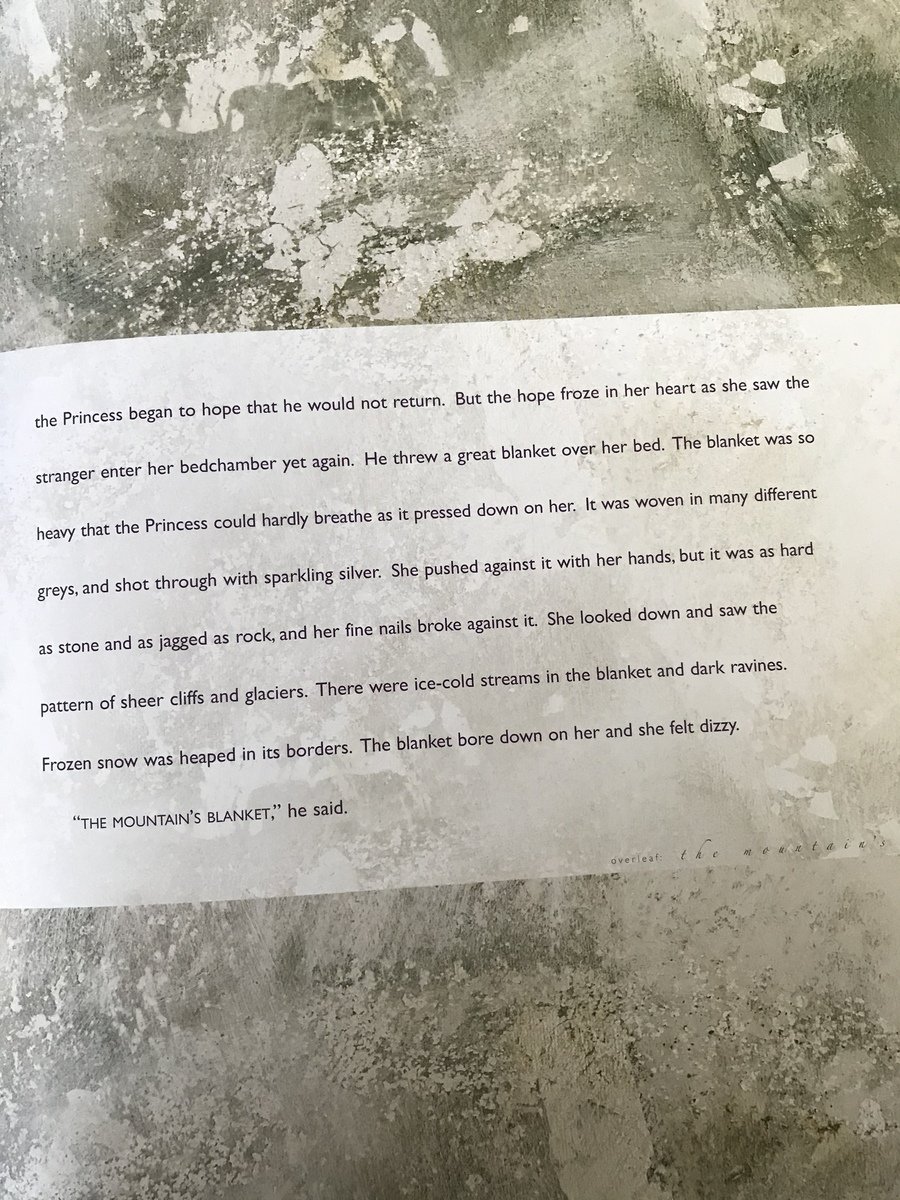 Here is our poem of the day: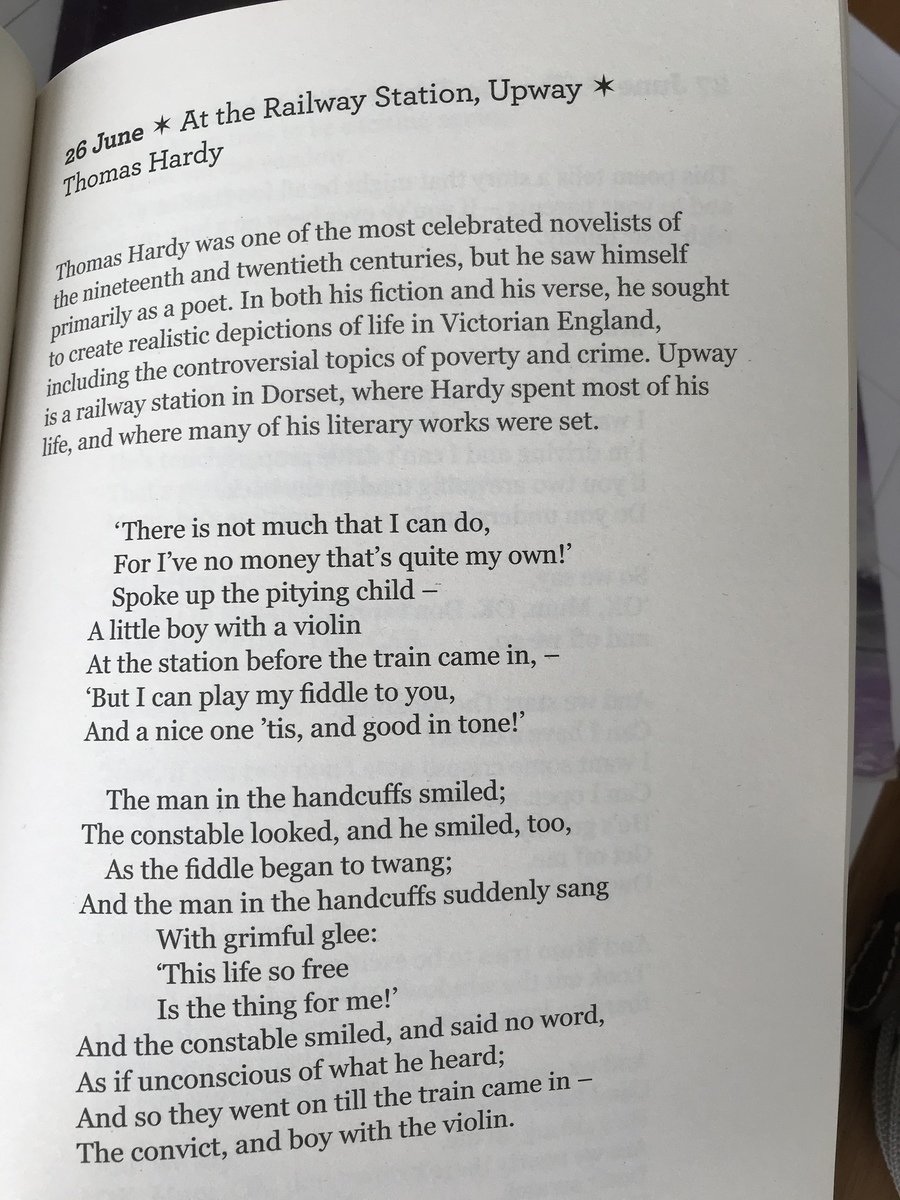 10.45 - Break
11.00 - Maths
LO: To be able to compare volume.
Retrieval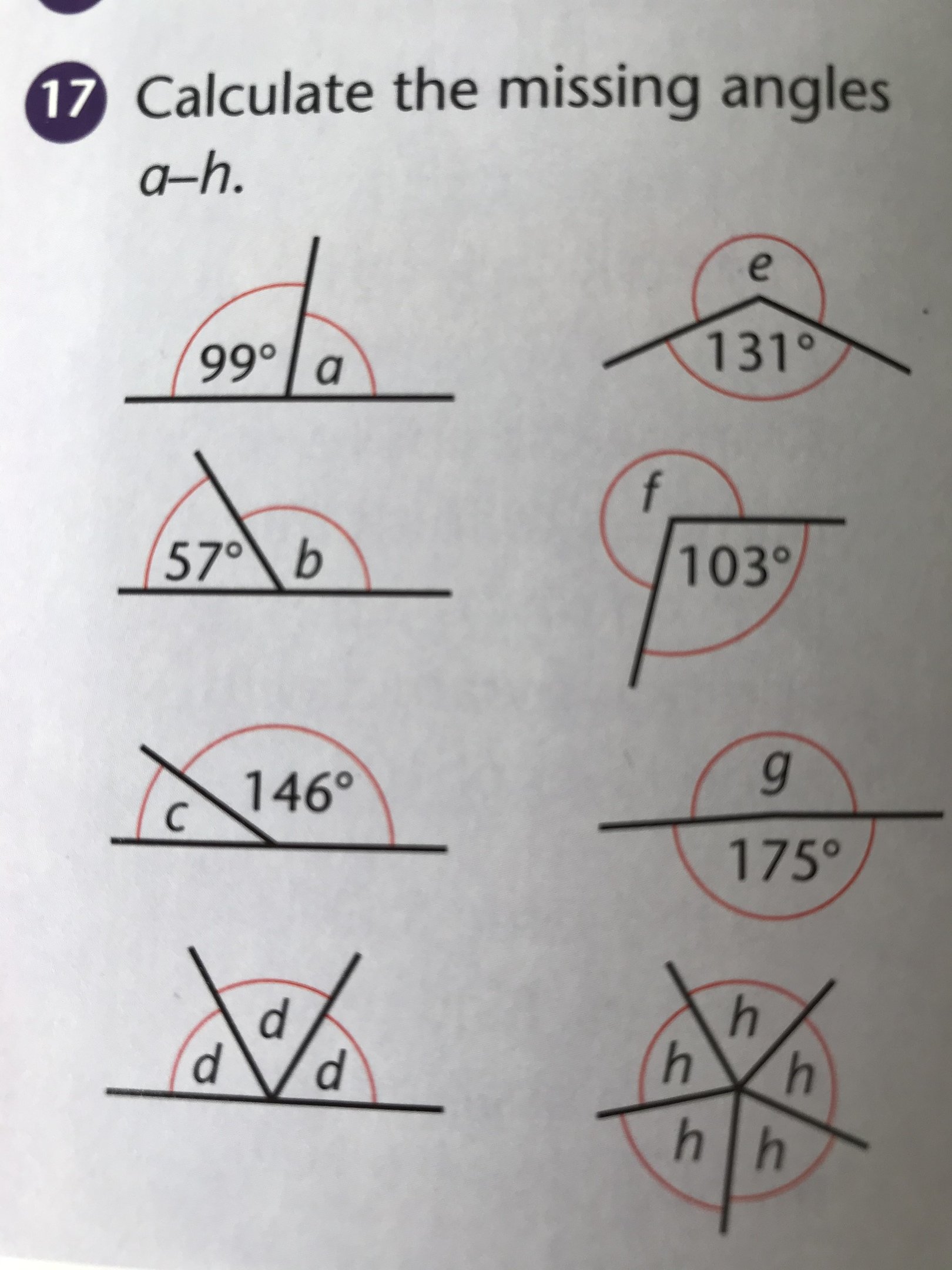 Teach - Remember, volume is the amount of liquid or space inside a 3D shape or container.
You have to multiply it three times in order to get your answer.
Length x width x depth
12.00 - Lunch
1.00 - PSHE
https://en.calameo.com/read/000777721945cfe5bb9cc?authid=Xu9pcOzU3TQx

Look through this children's book and discuss the message it gives us.
Have a go at writing your own version of this story to be aimed at year 1 children.
Computers can be used so it can be put onto PowerPoint.
2.00 - Art Challenge day 24. A typographic quote.