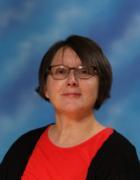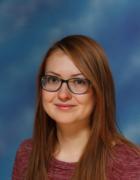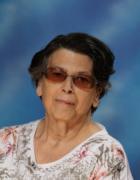 Mrs Barton Mrs McConvery Mrs Gagin
Assistant Vice Principal Teaching Assistant Teaching Assistant
.
Class Saint
Our class Saint is Maximilian Kolbe.
He is patron Saint of many things, including political prisoners, families, journalists and prisoners,
He was born in Poland on the 8th of January 1894 and died in 1941. When he died he was being held in a German concentration camp called Auschwitz, as a prisoner of war. Saint Maximilian Kolbe offered to give up his life in order to take the place of a stranger and save their life.
During the war Kolbe was able to shelter 2,000 Jews at his monastery and kept them safe from the German invaders. He continued to act as a priest and hold services, even after he was captured and taken to the concentration camp.
Jesuit Virtues
Proverbs 1:5 "Let the wise listen and add to their learning and let the discerning get guidance."
Our Gospel values for this half term are Attentive and Discerning.
We are attentive to our experiences and to our vocation. Once we develop a habit of being attentive, we can begin to discern what is good for us and what is not; and what God calls us to be, and to do.
RE
The Followers of Christ
In RE we will know some of the stories of the call of the disciples and understand different reasons why people decided to follow Jesus. We will also discuss the types of people that Jesus called to follow him.
English
Year 6 will be studying the novel 'The other side of truth' by Beverley Naidoo.
When Sade and Femi suddenly have to pack their bags and leave their home in Nigera, to travel to a far away place, their lives change forever.
We will have guided reading, shared reading and writing activities based on this book.
Maths
In Maths we will be learning to:
- Solve decimal calculations using formal column methods and solve problems using these methods.
- Draw, compare and classify 2D and 3D shapes, describe the position of shapes.
- Interpret and construct pie charts and line graphs, including working out the modal number.
-Identify compass points and use a compass.
-Use and create ordnance survey maps of the UK and the local area.
-Completing a number of Mathematical investigations.
Confirmation
Throughout year 6 the children will be preparing for the sacrament of confirmation.
Class Notices
Children must remember to bring in water bottles everyday

Children are expected to read their accelerated reader books at home everyday

Children can access SATs Companion and Times Table Rockstars from home - please use these resources

PE kit will need to be in school at all times