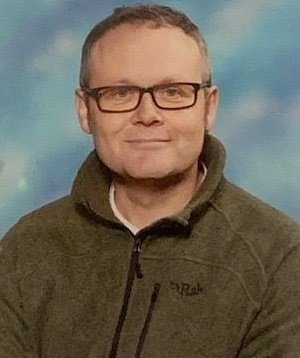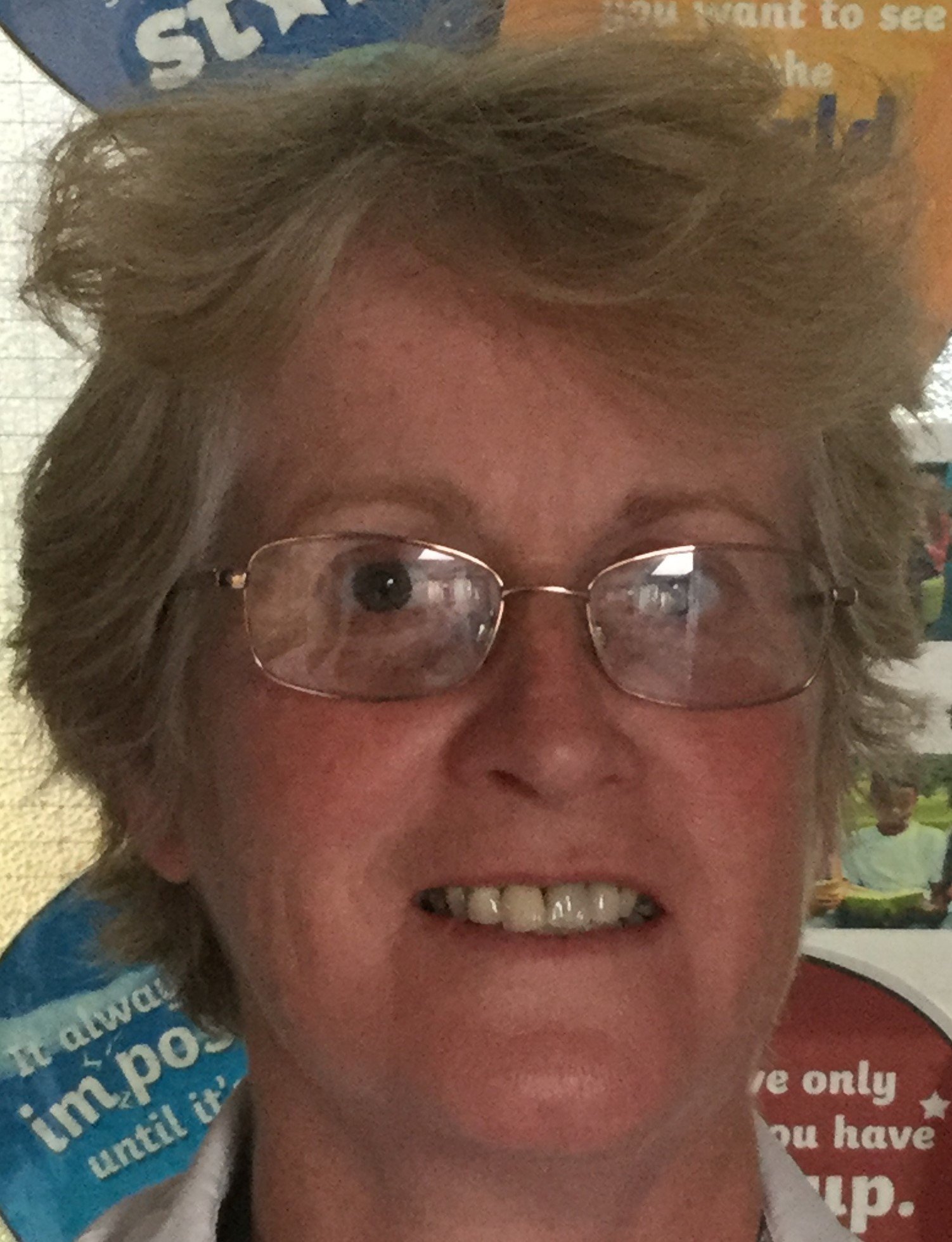 Mr Doyle Mrs Allen
Our virtues for this term are Attentive and Discerning. We are attentive when we listen to our calling from God to love and serve one another in all that we do. We are attentive to our experiences and can see where they will take us in our future vocations. We are discerning when we decide to do the right thing in the interest of the needs of others because we know the positive impact that will have on their lives
Saint Josephine Bakhita, Our Class Saint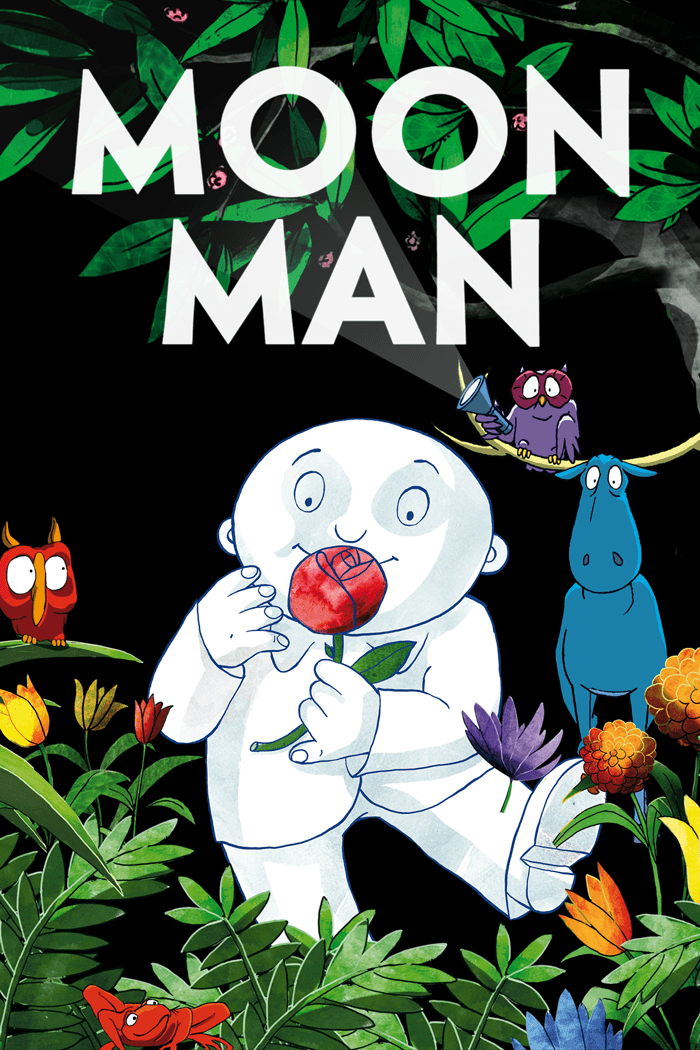 This half term, we will be reading Moon Man by Tomi Ungerer. What happens when the Man on the Moon wants to visit us here on Earth? Will he be accepted and welcomed or will he be feared and pursued? This beautiful multi-layered story holds a mirror up to our modern world and asks us if we are ready to extend the hand of friendship to a stranger. Do we always get what we wish for when we wish upon a star? As Mrs Allen always says, " Be careful what you wish for!"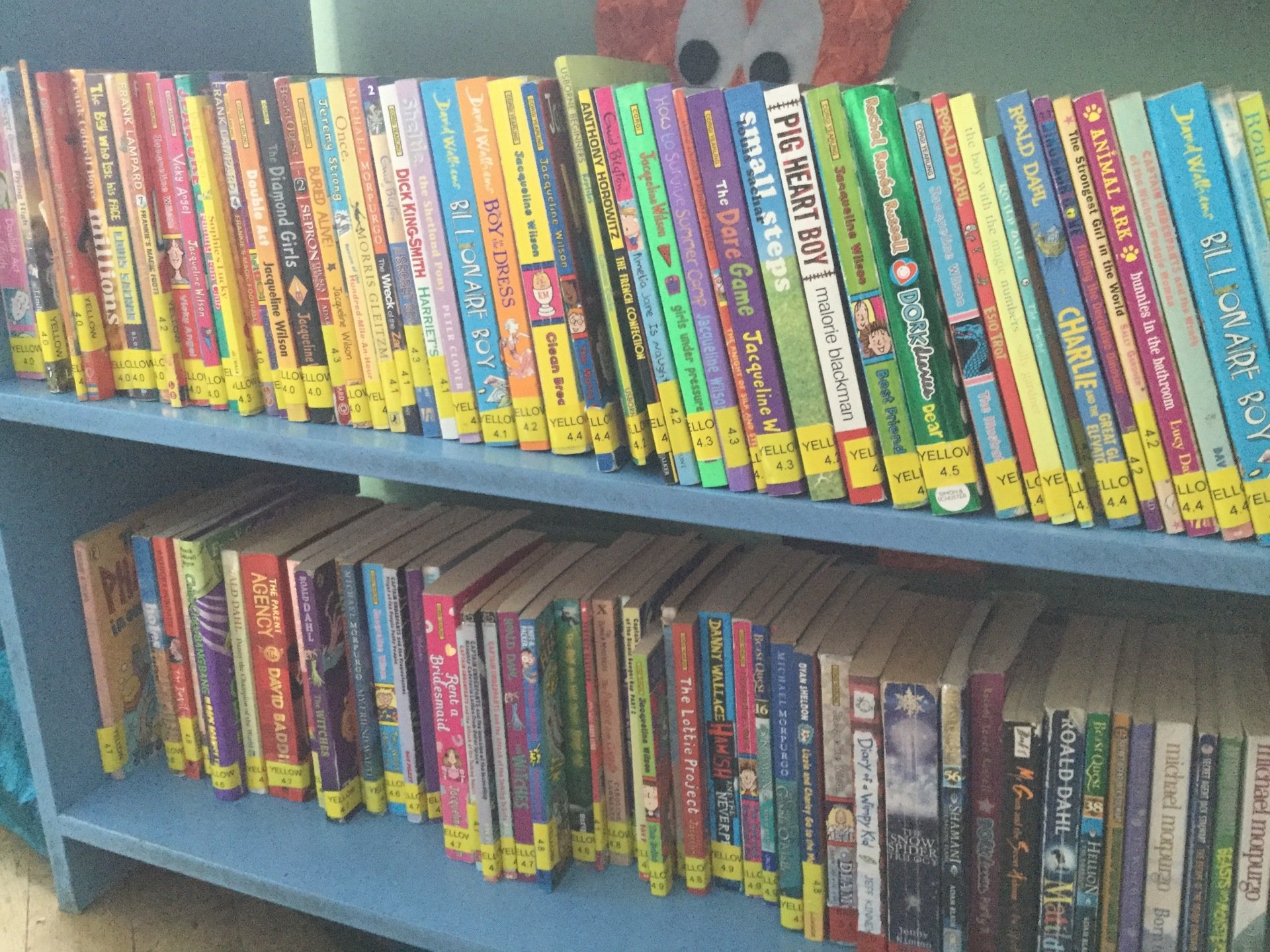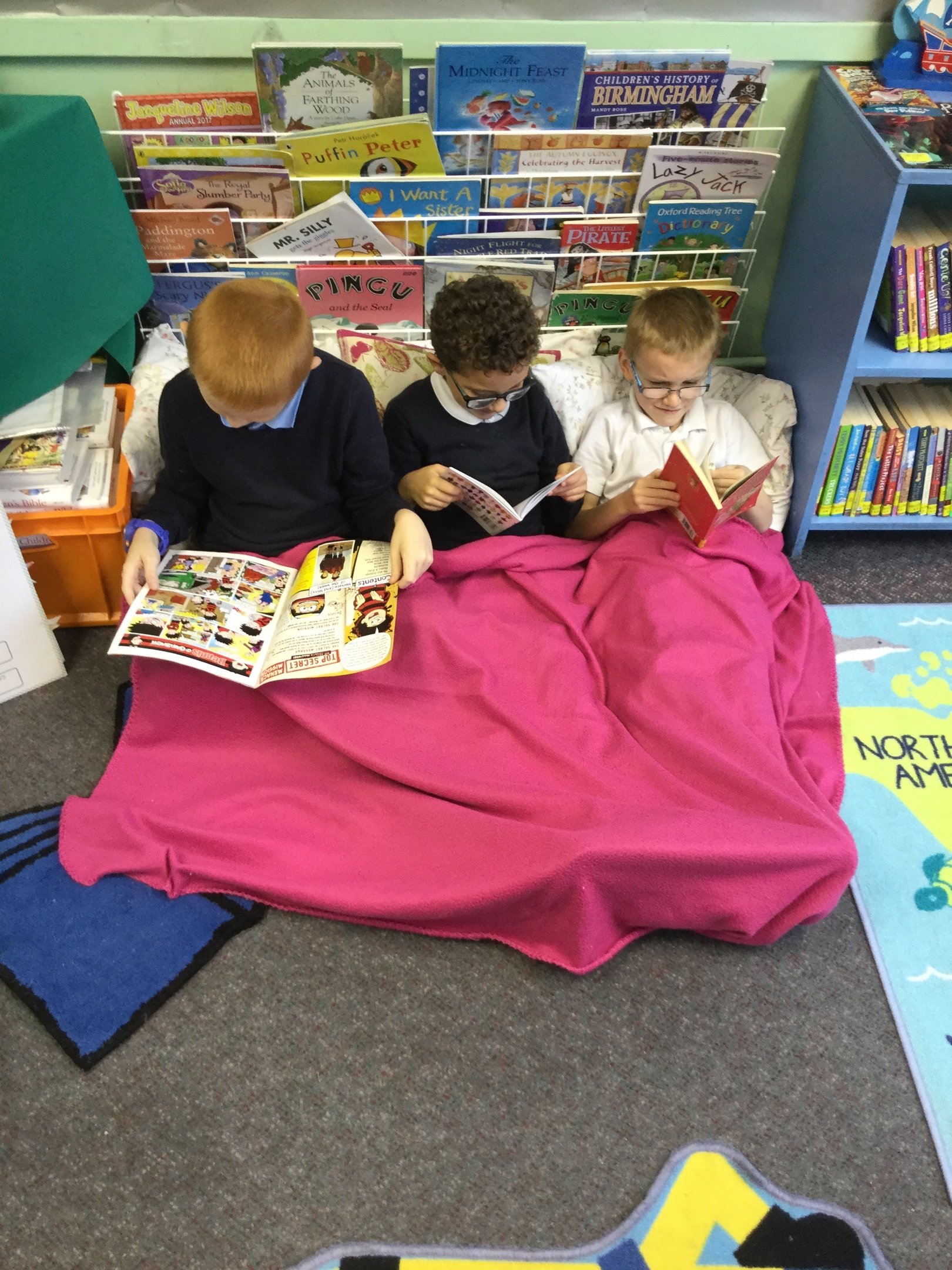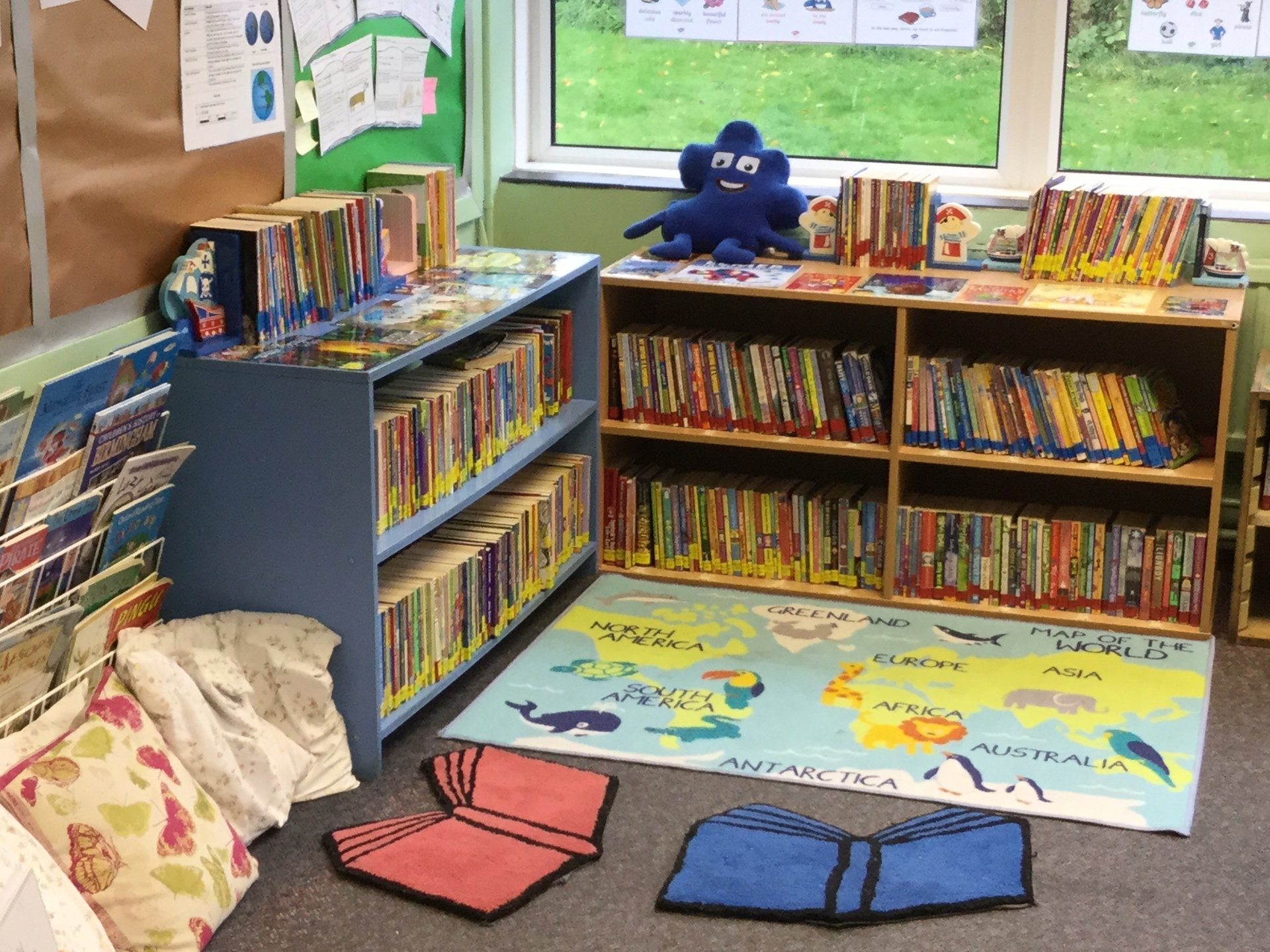 We are the best readers in the school (That's what Mr Doyle and Mrs Allen say!) Every day, we choose books from our class library and complete tests on Accelerated Reader when we are finished. We have made a lot of progress this year and we're looking forward to doing our next Star test which will give us our new ZPD codes! We love our comfortable reading corner and can read a variety of books, magazines, newspapers and comics!
Maths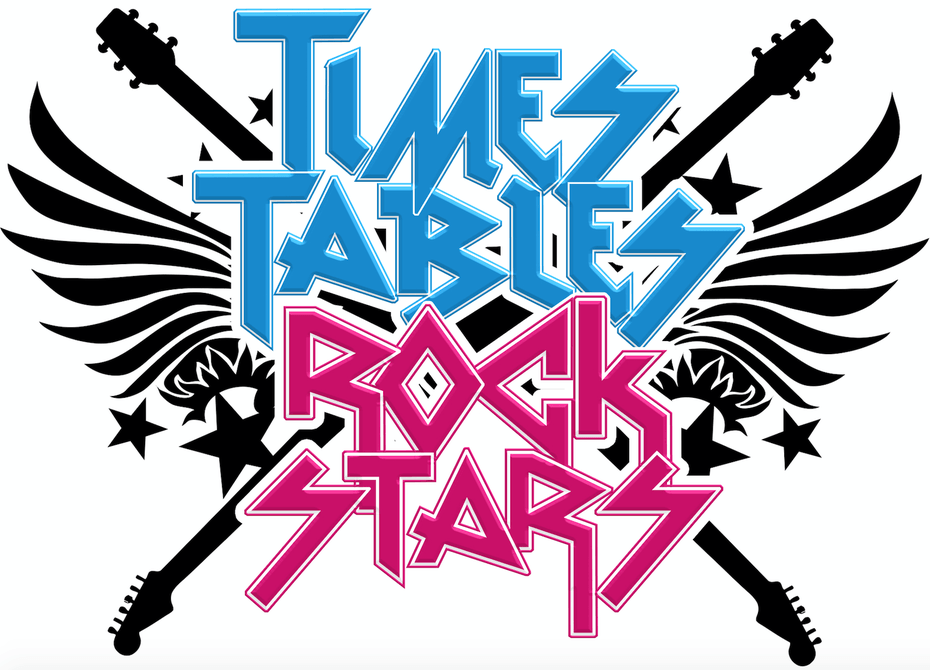 We have been having a lot of fun with perimeter this term but we are moving onto multiplication as our next maths topic. So far this term, we have covered Roman Numerals, Rounding numbers (up to 1000!), comparing 4 digit numbers,negative numbers, addition and subtraction. We are also learning our times tables (Up to 12) because we will be taking part in the national times tables test next Easter. Don't forget to practise your times tables on TT Rockstars every night and also at home with your parents.
Science
We have been studying the topic of Sound this half term with Mrs Bodlevic. Using musical instruments, we have been experimenting with the different ways that sound travels to our ear. We are learning how pitch, tone and volume can be changed so that we hear different things, depending on the distance the sound has to travel! We've even learned that sound travels in waves!
Religious Education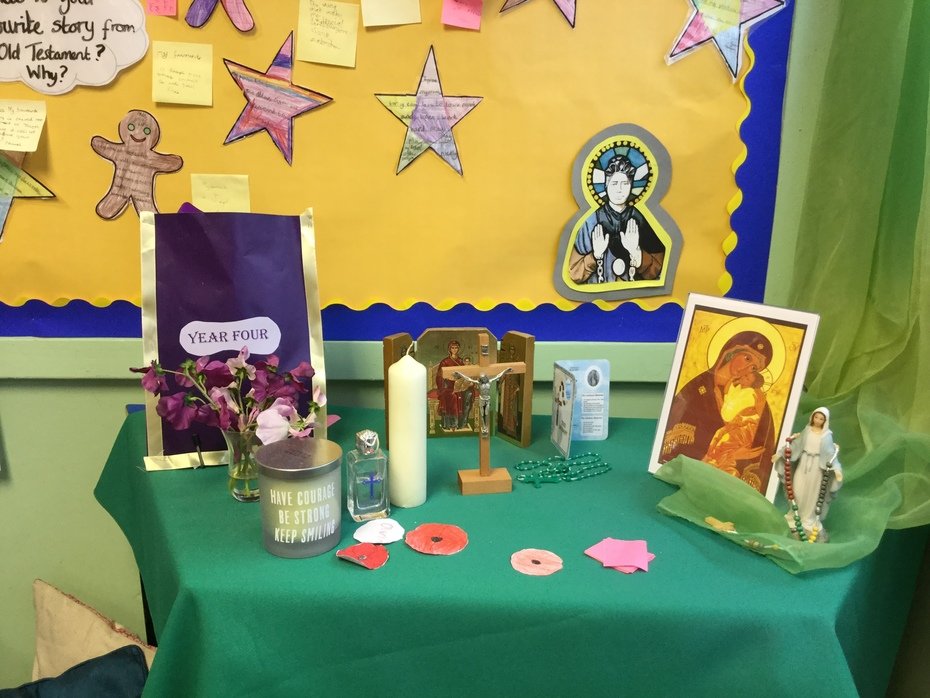 Our Prayer table.
This half term, we will be learning about stories from the Old Testament from the lives of Joseph through to the feats of David when he defeated Goliath. We will also find out about the lives of Prophets from the Old Testament such as Abraham and Elijah. Using our virtues of being attentive and discerning, we will explore how we demonstrate these virtues daily through our thoughts and actions. Sometimes we decide to use our time to help others who are in need. We discern that this is the right choice as we are using our gifts and talents to help those who are in a less fortunate position than ourselves. Our work with B30 Foodbank shows that we are choosing to help others. As Jesus said " Love one another as I have loved you."
Curriculum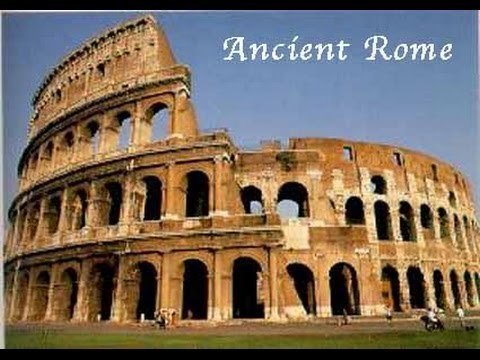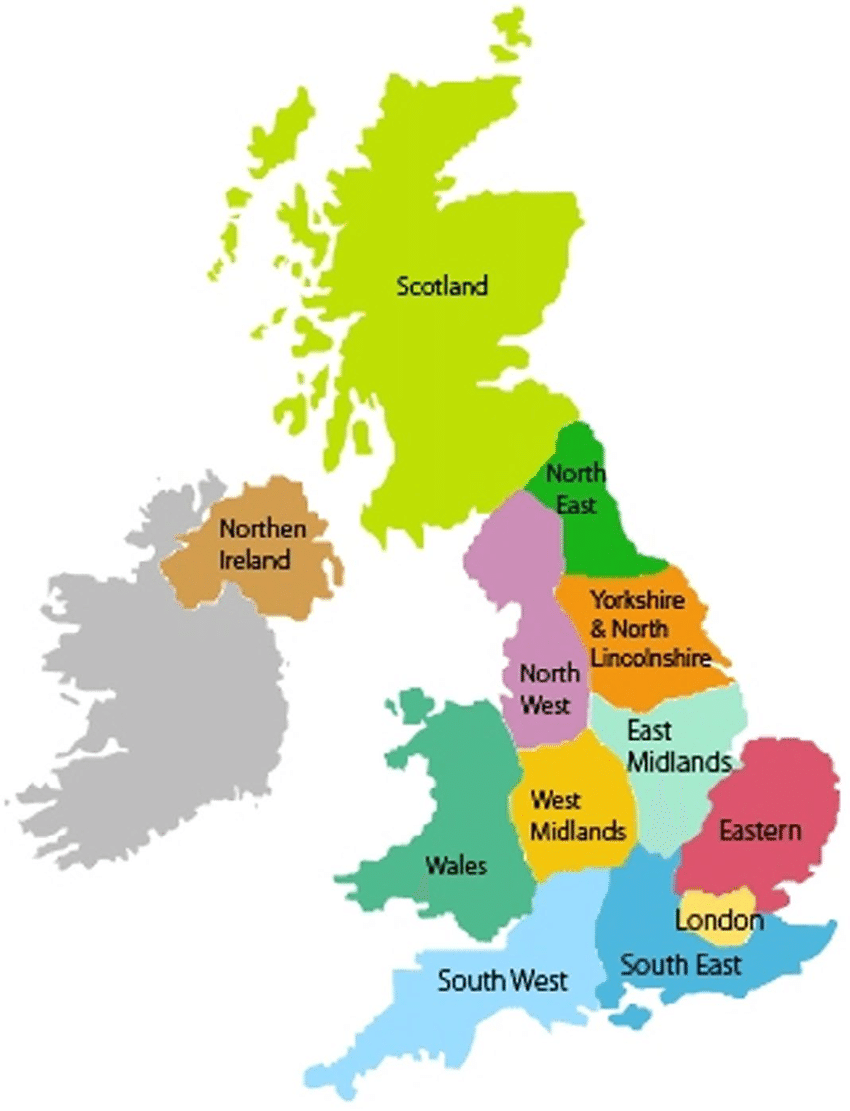 This term we will be studying life in Ancient Rome in our History lessons and North & South of the UK in our Geography lessons. Our History lessons will cover topics such as the life of citizens and slaves in Rome, Pompeii, the life of a soldier and what it was like to live in the city.
In Geography, we are learning about the different areas of the UK. This means we are finding out about how we find our way around the UK, using maps to help us. We will be using street maps to navigate our path through London and also using Ordinance survey maps to discover the hidden treasures of the South coast of England. We will also be travelling along the lonely expanse of Hadrian's Wall in the North.
Class notices
We have PE on a Tuesday so full kit must be in school.
Water bottles are to be brought into school and taken home each day.
Reading books and diaries are to be taken home each night and diaries to be signed each night.
Spellings are given every Friday for a spelling test on the following Friday. These are written in the diaries.
Mirodo is an online homework program that we are using to assign homework. Please use it on google chrome. https://mirodoeducation.com
We love Times Table Rock Stars! Please use it at home. https://ttrockstars.com/login
Remember! Excellent handwriting means that you can earn the right to use a pen in class! Keep practising!