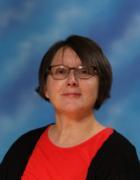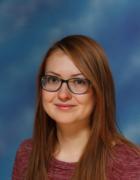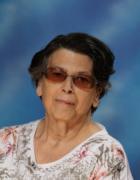 Mrs Barton Miss McConvery Mrs Gagin
Assistant Vice Principal Teaching Assistant Teaching Assistant
.
Class Saint
Our class Saint is Maximilian Kolbe.
He is patron Saint of many things, including political prisoners, families, journalists and prisoners,
He was born in Poland on the 8th of January 1894 and died in 1941. When he died he was being held in a German concentration camp called Auschwitz, as a prisoner of war. Saint Maximilian Kolbe offered to give up his life in order to take the place of a stranger and save their life.
During the war Kolbe was able to shelter 2,000 Jews at his monastery and kept them safe from the German invaders. He continued to act as a priest and hold services, even after he was captured and taken to the concentration camp.
Jesuit Virtues
Our Gospel values for this half term are Generous and Grateful.
Grateful: We are grateful for the gifts God has given to us, for the gifts of other people and the blessings of each new day. We are thankful for what we have and for the people around us.
Generous: We are generous with our gifts and use them in the service of others.
RE
This term we will be studying The Story of The People of God. We will be looking at stories from the Old Testament about the people of God, comparing and contrasting them. We will understand why these stories are so important to us and our faith. We will know the names of the people of God and their stories, and be able to explain why they are important in our lives.
English
Year 6 will be studying the novel 'Skellig' by David Almond.
When Michael goes out into the old rickety garage, he comes across a mysterious being living beneath spider webs and eating flies for dinner. This creature calls himself Skellig, and over the weeks Michael and his new friend Mina bring Skellig out in to the light, and their worlds change forever.
We will have guided reading, shared reading and writing activities based on this book.
Maths
In Maths we will be learning to:
- Solve decimal calculations using formal column methods and solve problems using these methods.
- Draw, compare and classify 2D and 3D shapes, describe the position of shapes.
- Interpret and construct pie charts and line graphs, including working out the modal number.
-Identify compass points and use a compass.
-Use and create ordnance survey maps of the UK and the local area.
-Completing a number of Mathematical investigations.
Confirmation
Throughout year 6 the children will be preparing for the sacrament of confirmation.
On 13th October the children involved in confirmation are invited to join us in children at 11am for their enrollment mass.
Class Notices
Children must remember to bring in water bottles everyday

Children are expected to read their accelerated reader books at home everyday

Children can access SATs Companion and Times Table Rockstars from home - please use these resources

PE kit will need to be in school at all times