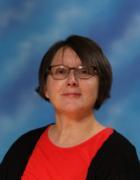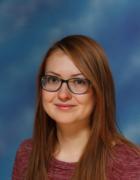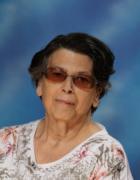 Mrs Barton Miss McConvery Mrs Gagin
Assistant Vice Principal Teaching Assistant Teaching Assistant
.
Class Saint
Our class Saint is Maximilian Kolbe.
He is patron Saint of many things, including political prisoners, families, journalists and prisoners,
He was born in Poland on the 8th of January 1894 and died in 1941. When he died he was being held in a German concentration camp called Auschwitz, as a prisoner of war. Saint Maximilian Kolbe offered to give up his life in order to take the place of a stranger and save their life.
During the war Kolbe was able to shelter 2,000 Jews at his monastery and kept them safe from the German invaders. He continued to act as a priest and hold services, even after he was captured and taken to the concentration camp.
Jesuit Virtues
Our Gospel values for this half term are Intentional and Prophetic.
We are Intentional in the way we live and use the resources of the earth, guided by our conscience; and prophetic in the example we set to others.
These values are very important to Year 6 as we move onto our secondary schools in September.
RE
This term we will be studying Pentecost. We will be looking at stories from the New Testament about the coming of the Holy Spirit, comparing and contrasting them. We will understand why wind, fire and breath are important symbols of the Holy Spirit. We will know the names of the Gifts and Fruits of the Holy spirit, and be able to explain why they are important in our lives.
English
Year 6 will be studying the novel 'Holes' by Louis Sachar. The book is based around 'Camp Green Lake' which is in Texas. The main character Stanley Yelnets grows from a shy boy lacking in confidence to a courageous survivor, learning the values of patience, tolerance and loyalty.
We will have guided reading, shared reading and writing activities based on this book.
Maths
In Maths we will be learning to:
- Solve decimal calculations using formal column methods and solve problems using these methods.
- Draw, compare and classify 2D and 3D shapes, describe the position of shapes.
- Interpret and construct pie charts and line graphs, including working out the modal number.
-Identify compass points and use a compass.
-Use and create ordnance survey maps of the UK and the local area.
-Completing a number of Mathematical investigations.
Curriculum Topic : Child's War
This half term, we'll imagine what it was like to be evacuated and live with a family other than our own. Using different source materials, we'll learn about evacuation and write letters to our families 'back home'. We'll plot the Second World War's events on a timeline and learn about rationing, Pearl Harbour and the Battle of Britain. From a range of maps, we'll identify safe and dangerous places during the war and make persuasive posters to support the war effort. After reading an extract from The Diary of a Young Girl by Anne Frank, we'll write our own diaries. From a range of sources, we'll find out about children and school during the war and learn about discrimination that existed at the time. We'll learn about what it was like during the Blitz and think about how soldiers might have felt.
Transition
Over the next seven weeks we will have some work shops to support the children with transition to secondary school. We will work with Miss Clarke to discuss such issues as: homework, transport, uniform and meeting new friends.
Booster Swimming Lessons
Ten children will attend swimming lessons during the week of the 17th of June in order to gain their 25 metre swimming badge.
Bikeability
A number of children have expressed an interest in our Bikeabilty sessions, which will take place during the week of the 8th of July. The children will learn how to cycle on roads safely and will achieve levels 2 or 3.
Confirmation
We are very proud of the 10 children who have made their Confirmation this year. May they continue to show God's love and follow in their faith.
We had a lovely Mass celebrated by Father Barry, Deccan Pete and Bishop William Kenney, who confirmed the children.
Lots of staff, family and friends were there to support them during this special journey.
Class Notices
Children must remember to bring in water bottles everyday

Children are expected to read their accelerated reader books at home everyday

Children can access Mirodo and Times Table Rockstars from home - please use these resources

PE kit will need to be in school at all times
Picture Gallery