Welcome to Year 2!
Mrs Ingram and Mrs Ball welcome you to our Year 2 page. Here you will find out about what we will be learning this half term, as well as gain updates and photos of all of the fun we're having!
Religious Education
At St Paul's, we follow the document Learning and Growing as the People of God. This underlines the importance of the task of exploring and handing on Catholic faith within the generations of family and Church life. It is the curriculum strategy for Religious Education in Catholic Primary Schools in the Archdiocese of Birmingham and provides the foundations for improved partnership between school, home and parish, a partnership that lies at the heart of Catholic Education.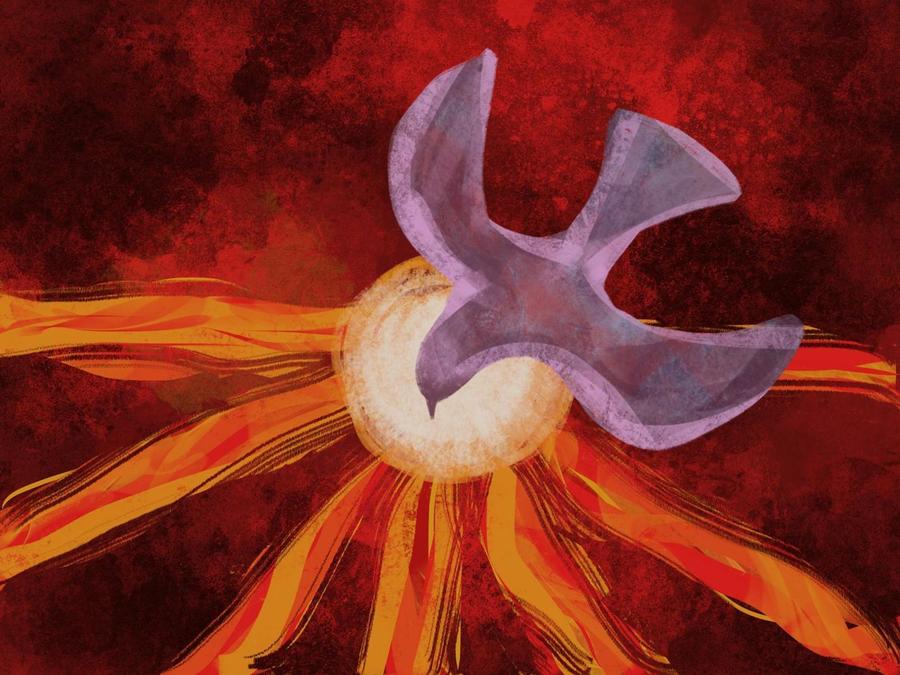 The children will be developing their knowledge and understanding of the story of Pentecost and of the activity and presence of the Holy Spirit. They will also focus on the way Pentecost is celebrated in the Church and Confirmation being the Sacrament of the Holy Spirit.
This half term, Summer 2, we are focusing on the virtues of intentional and prophetic.
The children will be learning to be intentional in the way that they live and use the resources of earth, guided by conscience and prophetic in the example that they set others.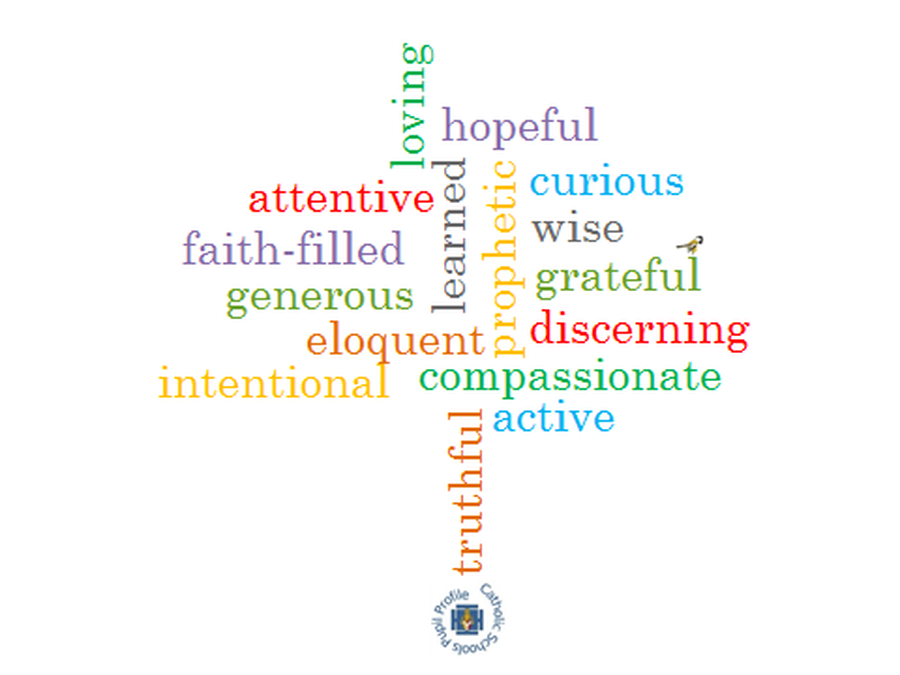 Spellings
The spellings are given out every Wednesday and tested the following Wednesday. There are two lists: Common Exception (Tricky) Words that the children must remember how to spell as they cannot sound them out and a list of words from their phonics which the children can sound out to help them spell accurately with the correct letters to represent each sound. The lists get progressively harder in order to meet all the Key Stage 1 spelling expectations by the end of the year. It is important to practice these regularly at home. If the children pass, they will move onto the next set. If they do not pass, they will have to repeat these.
Reading
Please support your child to read every day at home.
*To build up fluency and stamina, try to read one chapter or story at a time.
*Ask questions about what your child has read and talk about it together to make sure that he/she has understood it well.
*Please record the page number in your child's diary after every read.
*As soon as your child has finished his/her book, he/she needs to bring it to be changed the next day.
Please don't wait for your child's timetabled reading day. We have a book changing session every afternoon for all the children who have finished their books to get a new one.
Homework
Homework is handed out each Wednesday along with the spellings. The children have a week to complete it. It contains a piece of English and Maths linked to the work that they have covered in class that week. It is important the children complete these tasks in order to consolidate their learning. If there are any queries or questions about how to support your child with these tasks, please do not hesitate to come and see us after school.
Water bottles
It is important that your child brings a named water bottle to school everyday so that he/she has access to drinking water throughout the day. There are dispensers in school for the children to refill their bottles.
Clothing
Please ensure all items of clothing are named clearly .
PE Kits
PE kits need to be brought in at the beginning of each half term and kept in school. Please ensure that the named white t-shirt, black shorts and pumps are in a bag with your child's name on.
Topic
We have a brand new topic for the summer term.
TOWERS, TUNNELS AND TURRETS
We have been lucky enough to book a trip to Tamworth Castle as part of our summer term topic 'Towers, Tunnels and Turrets'. This wonderful medieval castle is 900 years old and will allow the children to experience the many things that they will be learning about first-hand.
The trip will be on Tuesday 18th June and not only will we be exploring the castle but also be taking part in two special workshops exploring castle life called 'Meet the castle household' and 'Squire'. These are both very practical and especially created for Key Stage 1 pupils.

What are number facts?
Number facts are basic addition, subtraction, multiplication and division calculations that children should learn to recall instantly with no working out (in other words, they need to learn them off by heart).
Number facts are sometimes referred to as number bonds (addition and subtraction) and times tables with related division facts (multiplication and division).
Year 1
In Year 1, children learn and use the addition and subtraction facts of all numbers up to and including 20. This means they will become familiar with and practise all the different combinations of adding and subtracting numbers to a total of 20 (for example, 2 + 16 = 18, 17 – 5 = 12, 5 + 3 = 8, 6 + 7 = 13, 20 – 9 = 11, etc)..
Year 2
In Year 2, children consolidate their knowledge of number facts of all numbers to 20 and develop fluency when recalling the facts (learn them off by heart).
Children also learn to use the number bonds to 20 to derive related facts up to 100; for example, if they know 2 + 3 = 5 then they understand that 20 + 30 = 50.
Multiplication and related division facts for the 2, 5 and 10 times tables are also learned in Year 2. For example, for the 2x table:
1 x 2 = 2 and 2 ÷ 2 = 1
2 x 2 = 4 and 4 ÷ 2 = 2
3 x 2 = 6 and 6 ÷ 2 = 3
4 x 2 = 8 and 8 ÷ 2 = 4
5 x 2 = 10 and 10 ÷ 2 = 5
6 x 2 = 12 and 12 ÷ 2 = 6
7 x 2 = 14 and 14 ÷ 2 = 7
8 x 2 = 16 and 16 ÷ 2 = 8
9 x 2 = 18 and 18 ÷ 2 = 20
10 x 2 = 20 and 20 ÷ 2 = 10
11 x 2 = 22 22 ÷ 2 = 11
12 x 2 = 24 24 ÷ 2 = 12
What will help the children to recall these number facts instantly?
The children need to practise these regularly for short periods of time in order to build accuracy, speed and confidence. Ten or fifteen minutes every day is much better an hour once a week.
Apps to Help
Hit the Button is an interactive maths game with quick fire questions on number bonds, times tables, doubling and halving, multiples, division facts and square numbers. The games which are against the clock challenge and develop a child's mental maths skills. Designed for 6 to 11 years olds, the activities can be matched to appropriate mathematical ability. Regular use of Hit the Button can help children to sharpen their recall of vital number facts in a fun way and learning multiplication tables need not be boring.
With 10 Minutes a Day Times Tables children can practice their times tables through exciting car races, the faster they solve the questions the quicker their car will speed across the finish line. It's also a fun 'beat the clock test' where they show off their maths skills by racing across the line before the time runs out. If they don't get the answer right away, they've got a chance to keep trying for the right one and if they don't make it, they'll get handy hints and tips to help you next time. They play their way through the rounds, speeding from bronze through silver and all the way up to gold. Once they've mastered the regular times tables, they can test themselves in mixed times tables races, whizzing their way through with their maths knowledge.

Music Week 4th- 8th February 2019
Our week started with a special assembly all about different types of music and instruments. The children were so enthusiastic that they really enjoyed finding out more about the flute, piccolo and panpipes in class after the assembly too.
In Year 2, we have been finding out about 'The Firebird'. We have read the story, listened to the music, learnt about the Russian composer, Stravinsky, seen the orchestra playing the music, watched the ballet and taken part in a dance master class ourselves. We made our own firebirds and created our own dance using everything that we've done this week to inspire us.
All the children now have their Times Tables Rock Stars login inside the front cover of their reading diaries. They have learnt all about multiplication and division in their lessons and are now ready to practise recalling the times tables facts. The children have all been grouped and set times tables to use on Times Tables Rock Stars. They are very excited to get going. Have fun, get faster and earn lots of coins Year 2!