Monday 6th July
2. Spellings
Practise your spellings like you do school.

Copy it once.
Cover it and write it. Check it.
Cover it and write it. Check it.
Cover it and write it. Check it.
3. Handwriting
Practise each join three times. Make sure that the letters are the right size and on the right lines. Remember that the joining lines are very important. The letters mustn't touch.
4. English
KS1 English SAT Buster 10 Minute Tests Grammar, Punctuation & Spelling (little purple book)
Pages 54-55
Ask an adult to mark it. The answers are in the back.
Ask an adult to mark your work. Here are the answers.
Main Lesson

Our story this half term is 'Rapunzel' by Bethan Woollvin.

Last week, we started our non-fiction work about this text when we revised how to write instructions.

We learnt about the features of instructions and practised writing them in modelled writing. Do you remember these?
This week, we are going to start writing our own instructions.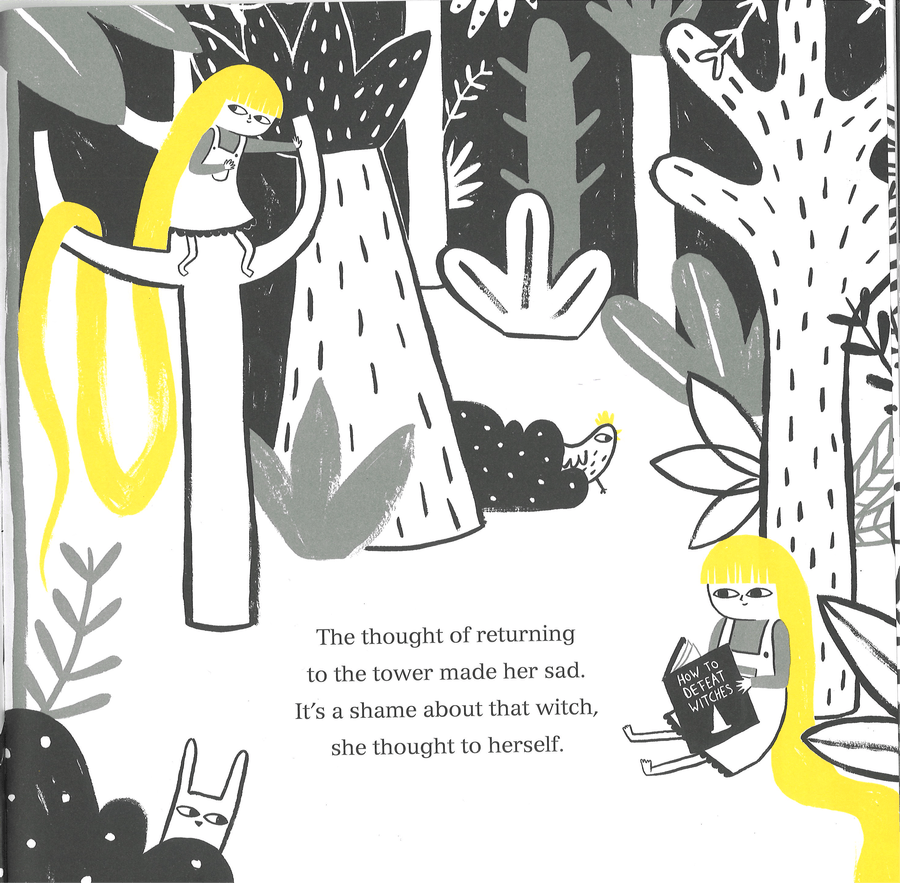 Here is the page from our story that we are going to use.

Can you see the title of the book that Rapunzel is reading?

It is called 'How to Defeat Witches'.

We are going to write a set of instructions for how to defeat a witch.

Today, you are going to use your imaginations and decide what you are going to tell your reader to do in order to defeat the witch.

You need to think of six things to do so that you have six steps in your instructions.

Draw a picture of each step in the numbered boxes. Include details in your drawings that you can also include in your sentences when you write about them.
WE WILL MARK THESE ON ZOOM. EMAIL FOR THE LINK.
c.ingram@stpaulrc.bham.sch.uk
Revision
Ask an adult to mark it. Here are the answers.
Main Lesson
Our unit is about measuring mass, volume and temperature.

All the sheets that you need are inside the envelope that you collected from school last week.
Today, you are going to continue using your knowledge of measuring mass in grams to start to measure mass in kilograms.
You will need to look at the scales and see what they are going up in again like you did for grams. The intervals will be different again too.
Your task is to complete pages 96, 97 and 98 on your big A3 photocopied sheets.
6. Geography
Last week, we learnt about plan views and side views and created our own plans of the classroom.
Today, we are going to look at a plan of our school and identify the different parts of the buildings and grounds. Remember to use the key to help you.
7. Hymn Practice
'Our God is a Great Big God'