Please feel free to contact me if you would like any assistance with any of the work set, or if the children just want to let me know what they have been up to! My email address is g.concannon@stpaulrc.bham.sch.uk :)
These children have blown me away with their fantastic work over the past few days! It makes me really happy to see you still working so hard in these tricky times. Well done to Riley, Tanaya, Rosie, Enya and Zachary!
Suggested Daily Timetable

Good morning everybody! Today for lunch I had bacon, sausage, egg and beans! The weather was lovely today so I hope you managed to get some fresh air! Here are your jobs for today...
Tuesday 31st March
Start your day with Joe Wicks! Follow the link below for a morning PE lesson with body coach Joe Wicks, every morning at 9am
Task 1- Phonics: Autumn Workout 11 and 12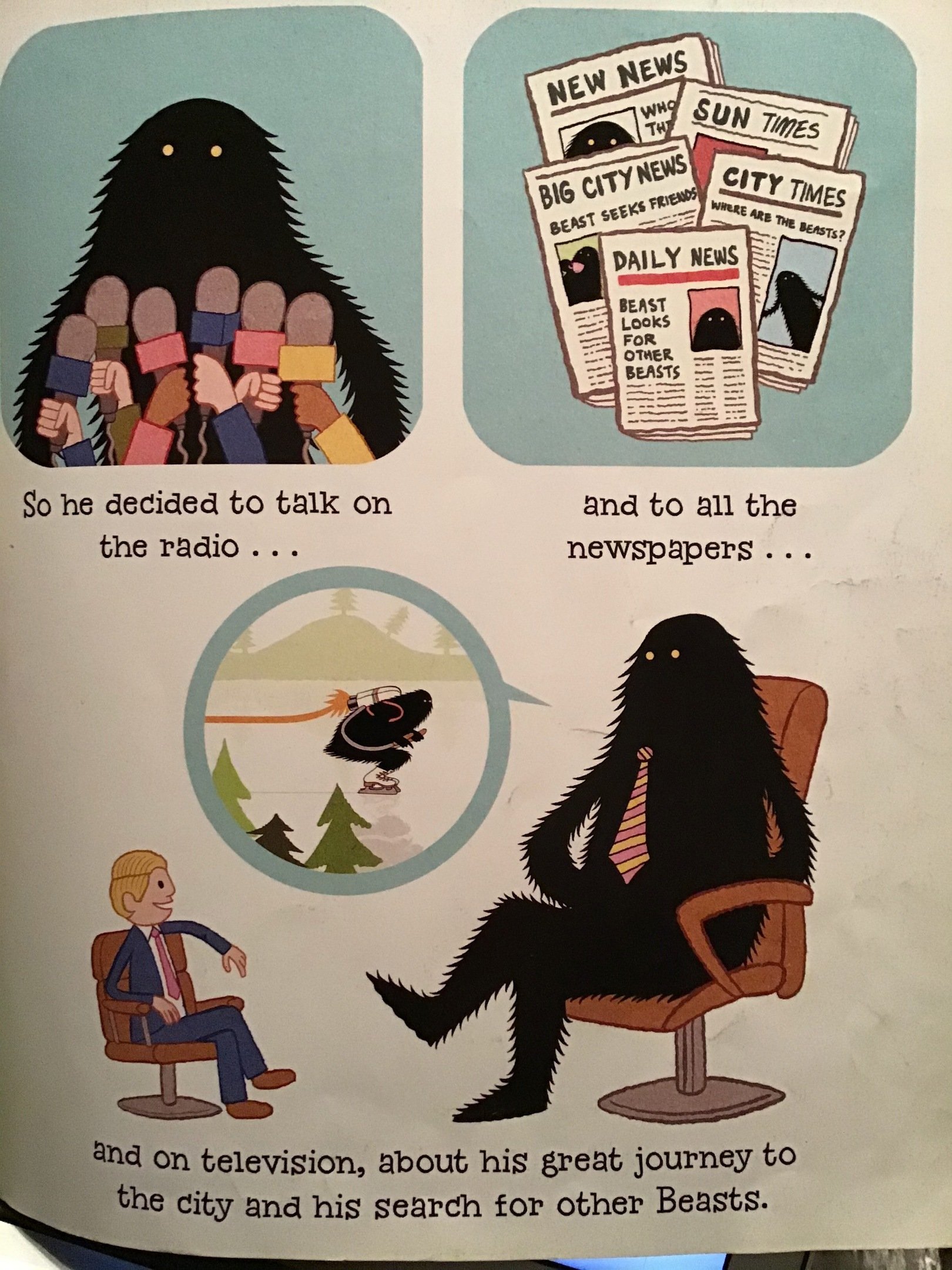 Task 2- Writing: When the Lonely Beast arrived in the city, everybody was so amazed that everyone wanted to know all about him! Pretend you are a news reporter. What questions would you ask the Lonely Beast? Remember your sentences must start with a capital letter and end with a question mark as you are asking the beast questions. Questions might start with...
-who
-what
-where
-how
-why
Mrs Ball is missing year 1 too!
I know how much you all enjoy your science lessons so I've sent you some work for our plants topic.
Watch the Power Point about the different types of trees. If you are out on your walk (and is safe to do so) look at the different types of trees you see. Which ones are deciduous and which ones are evergreen? Draw and label an evergreen tree and a deciduous tree in your books.
Activities you can do at any time:
ask a grown up to draw you a large part-whole model in the purple exercise book and practice your number bonds within 10 (start from the number 5. Use 5 coins, 5 pieces of pasta, 5 buttons or anything you can find to split into two parts. Can you remember all of the number facts to 5? Once you can, go on to the number 6 and so on...). Use this to play Hit the Button!

practice forming your letters correctly in the red book! Use the letter mat sent home. Make sure you are controlled with your pencil, that your letters touch and stop on the correct line, that they are not floating above the line. Pay particular attention to b and d


practice counting forwards and backwards on a 100 square, not just from 0/100, but from any number. You can also use the 100 square to practice counting forwards in 2s, 5s and 10s. Once you can do this without looking at the 100 square, see if you can count backwards! If you have a ball you could teach a grown up or brother/sister to play our counting game! Remember, if you say 3 numbers, the other person can only say 1 or 2 numbers...



ask a grown up to play 'Find and Copy' with you using the Phase 3 sound mats. You can also do this with the Phase 5 sound mat now!