Monday 6th July 2020
Phonics 10-15 minutes: Reading lesson:
For the next few weeks we will mix up the different diagraphs and see if the children are confident to read and write the words and sentences.
Warm up: Point to sounds for the children to say. Practice the sounds below.
Warm up words to read quickly- chip, chop, hot, yet.
Children to read these words
The need to blend the first 3 sounds and then add on the final sound.

| | | |
| --- | --- | --- |
| twin | trip | step |
| spin | tree | flag |
| grass | plan | glass |
Maths:
Retrieval-
Children to count 1-20, then back.

Children to find things that are heavy and light
This week we are looking at capacity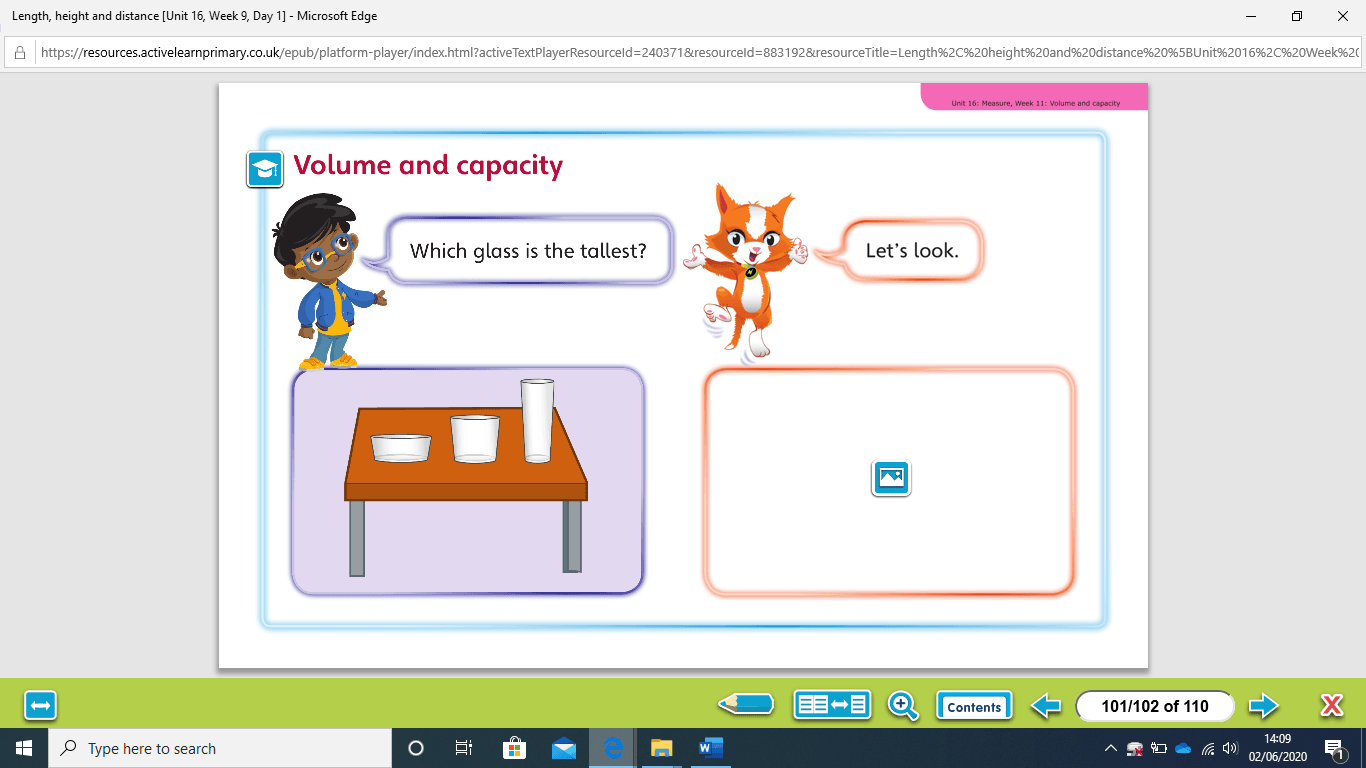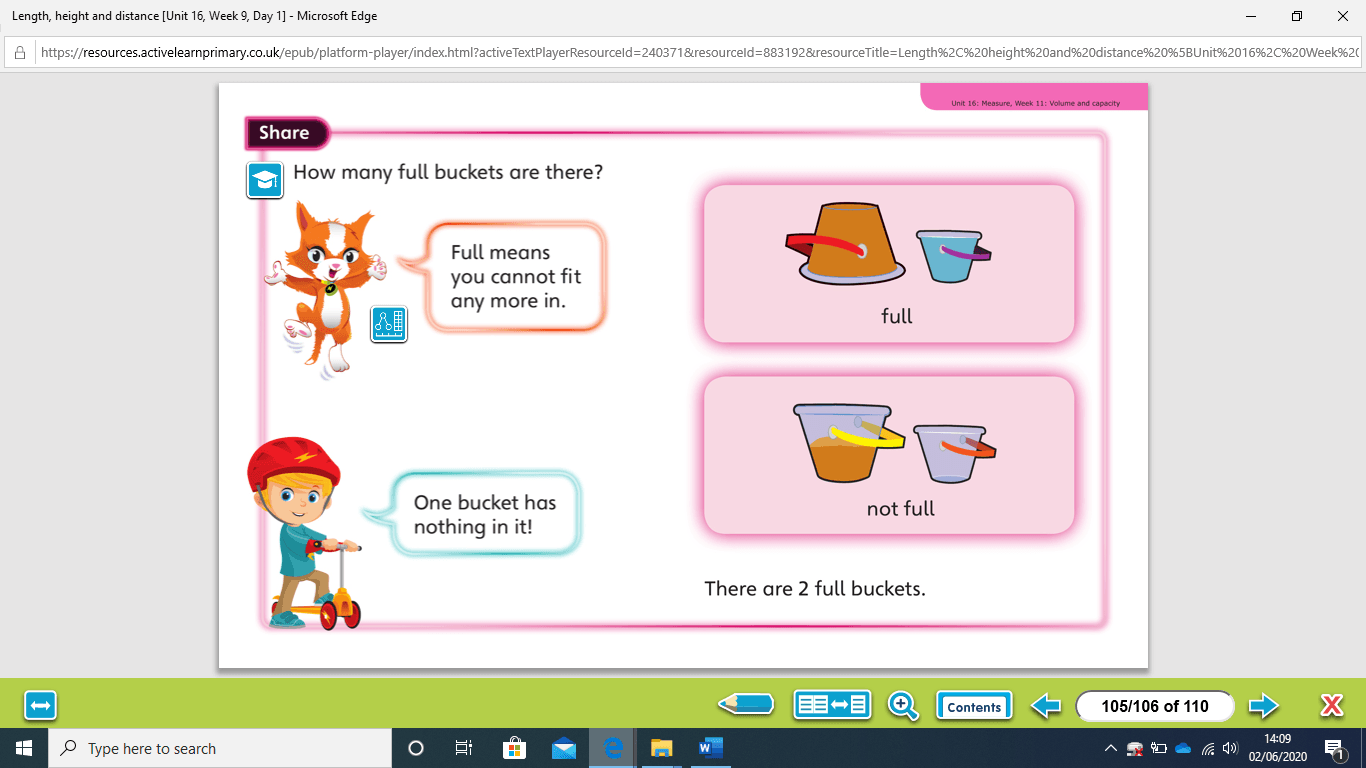 Weekly activities:
Lots of water play

Can you fill it so that it is full?
Can you empty the jug?

Use the words empty, full, half full, half empty.
Literacy
We are going to read the end of the story.
Activity: Write your favourite part of the story.

Afternoon
PE